The Colorectal Cancer Alliance released a statement Saturday following the death of actor Chadwick Boseman, saying awareness and education surrounding the disease is "hampered by an intense stigma."
Colorectal cancer is a cancer occurring in the colon or rectum. It is sometimes referred to as colon cancer for short, according to the U.S. Centers for Disease Control and Prevention (CDC). The cancer occurs when abnormal growths form in the colon or rectum and become cancerous.
Boseman, 43, died following a four-year battle with colorectal cancer, which progressed from stage III to stage IV, his family announced via Twitter Friday evening. Boseman is best known for playing the titular role in the 2018 blockbuster Black Panther, but rose to fame playing numerous real-life figures like Jackie Robinson and James Brown.
Boseman privately underwent treatment for the cancer while filming several movies, and his death came as a shock to many.
"Cancer is a personal battle, and we respect Boseman's choice to shield the public from his diagnosis,"Colorectal Cancer Alliance CEO Michael Sapienza wrote in the statement. "The Alliance, however, encourages open conversations about this disease. Even superheroes can develop colorectal cancer."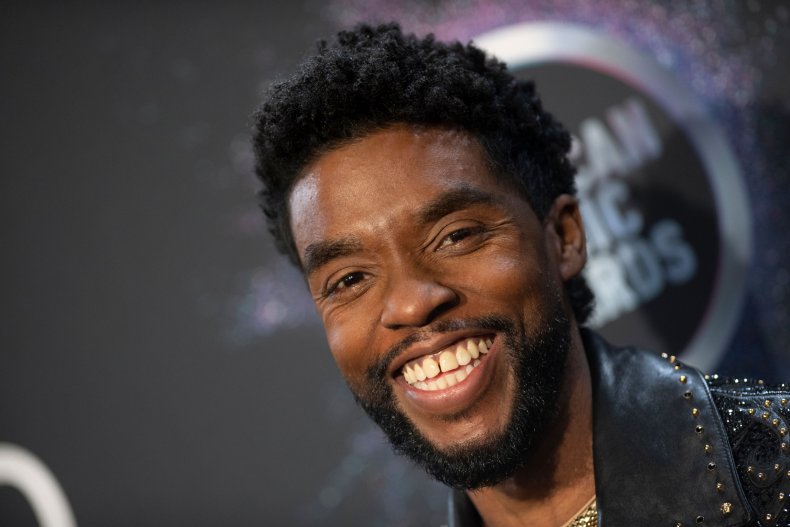 Colorectal cancer is the second deadliest cancer in the U.S. when men and women are combined, Sapienza wrote.
It has categorically been an "old white man's disease," Sapienza told Newsweek, despite the cancer disproportionately affecting Black and brown communities.
"I think women and young people, and especially people of color, have just been afraid to admit out of embarrassment that they have it," he said.
According to information published by the Alliance, the average lifetime risk of developing colon cancer for men and women combined is around 1 in 23.
Colorectal cancer is 90 percent beatable when it's caught early through screening, according to an information sheet. While it almost always occurs in patients above 50, the Black community is at a higher risk for developing this type of cancer at an earlier age.
"Somberly, we share that young-onset colorectal cancer is on the rise and cuts short thousands of lives every year," Sapienza wrote, adding that "with education and awareness to defeat the stigma, resources for those diagnosed, and innovative research toward cures, we can end colorectal cancer in our lifetime."
The disease is stigmatized partly because of "the part of the body that it is," Sapienza told Newsweek. When his mother, who died from colon cancer at the age of 59, was going through treatment, she didn't understand why breast cancer was often discussed in the media, but colorectal cancer wasn't.
"You know there are famous people and well-known people that have it—it's the part of their body," Sapienza said. "People don't want to talk about their butt, they don't want to talk about poop, they don't want to talk about their bowel habits. We have to change that."
Destigmatization can be achieved through education, Sapizena said. While colon cancer screenings don't typically begin in people under 50, the Alliance recommends that anyone in a high-risk group, such as having a family history of this cancer, should begin screenings earlier than age 50.
Additionally, the Alliance encourages everyone to monitor their own body and seek multiple opinions from doctors if something feels off.
"If you have blood in your stool, especially dark blood, if you have cramping, if you have night sweats, if you have change in bowel habits, if you have unexpected weight loss—those are things that should be red flags for colorectal cancer," Sapienza said, adding that it takes on average three visits to the doctor for younger patients to be properly diagnosed with the disease.
"There's so many things people have to worry about right now in their lives, no matter what age you are," he said. "We don't want to scare people, but if they do have those symptoms, we certainly want to make sure that they're OK."
Update (08/30/20, 11:05 a.m.): This article has been updated to include comments from Michael Sapienza.
Uncommon Knowledge
Newsweek is committed to challenging conventional wisdom and finding connections in the search for common ground.
Newsweek is committed to challenging conventional wisdom and finding connections in the search for common ground.