Colored Powder, Heat and Cigarettes Seen as Possible Sources of Taiwan Water Park Fire Sparks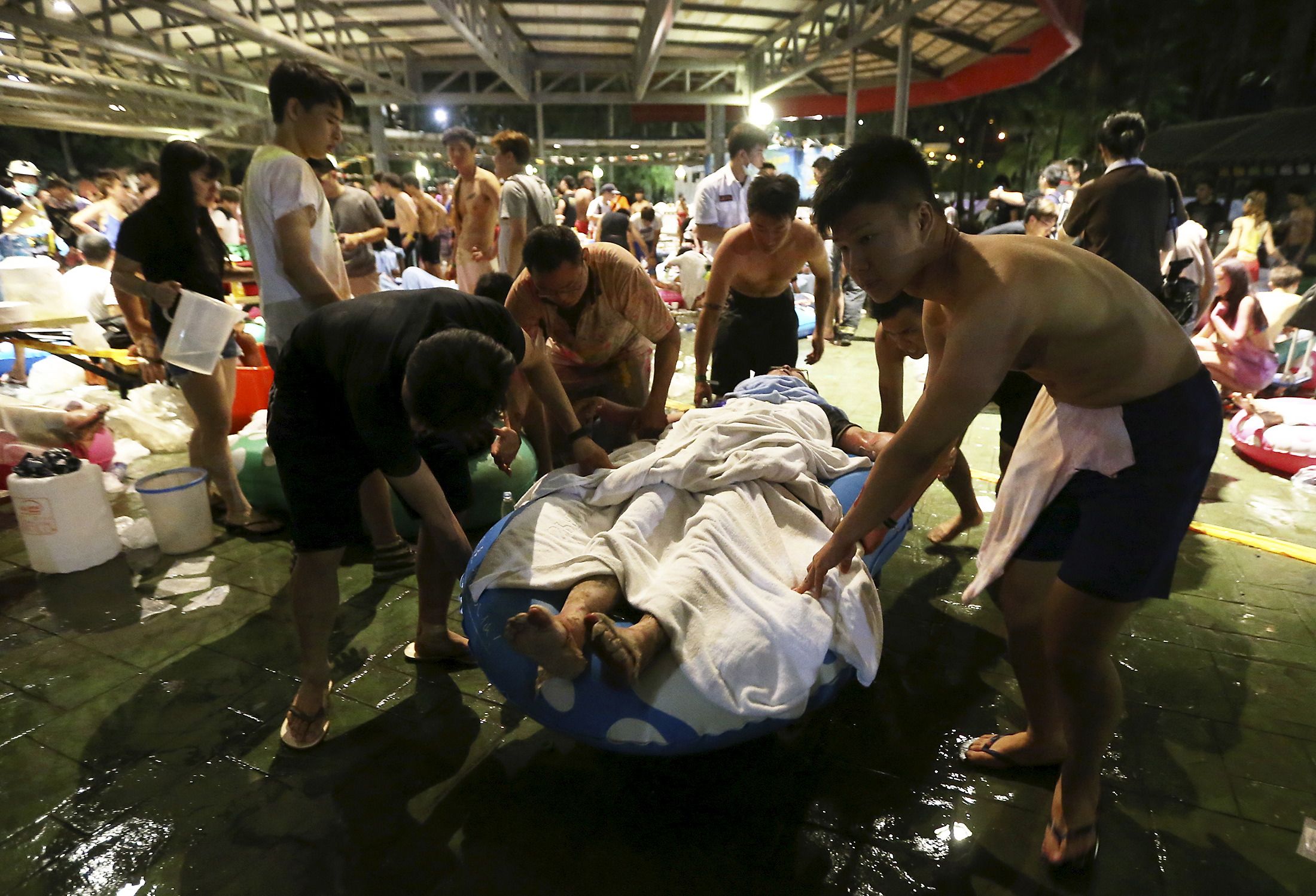 A fire that tore through an amusement park near the Taiwanese capital of Taipei over the weekend, injuring more than 500 people, might have been started when a colored powder sprayed over the crowd ignited after coming into contact with cigarettes or a spark, officials said Monday.
The fire is believed to have been started Saturday evening at a "Color Play Asia" event, when a colored powder caught on fire after it was sprayed over the crowd from a stage at the Formosa Water Park, the BBC reports. Footage from the scene shows victims running through flames as strobe lights from the event continue to flash. At one point, inflatable pool toys were used as stretchers for the injured.
"It's still not clear what happened, but there were a number of people smoking and the weather was warm," said New Taipei City news department head Lin Chieh-yu. Chou Hui-fang, a representative of the seller of the colored powder, which is made from cornstarch, told The Associated Press that large, dense quantities of the material "can catch fire" if it's hot. Temperatures in the area were around 96.8 degrees Fahrenheit on the day of the fire.
The official cause of the fire has not been determined.
One person, a 20-year-old woman, died from injuries related to the fire, according to Taiwanese news sources, and 519 people were injured in total, the BBC reports. More than 400 park visitors from China, Japan, Hong Kong and Singapore, remain hospitalized. New Taipei City Mayor Eric Chu called it the "worst incident of mass injury [ever] in New Taipei," CNN reports.
Chu ordered the park immediately shut down. The event's organizer, Lu Chung-chi, who may face criminal charges, was released on $32,000 bail and barred from leaving Taiwan. Charges might also be brought against the stage hardware technician and the individual who released the powder over the crowd, according to police officials.