'Coloring Without Borders': More Than 80 Artists Come Together To Raise Funds In Support Of Asylum Seekers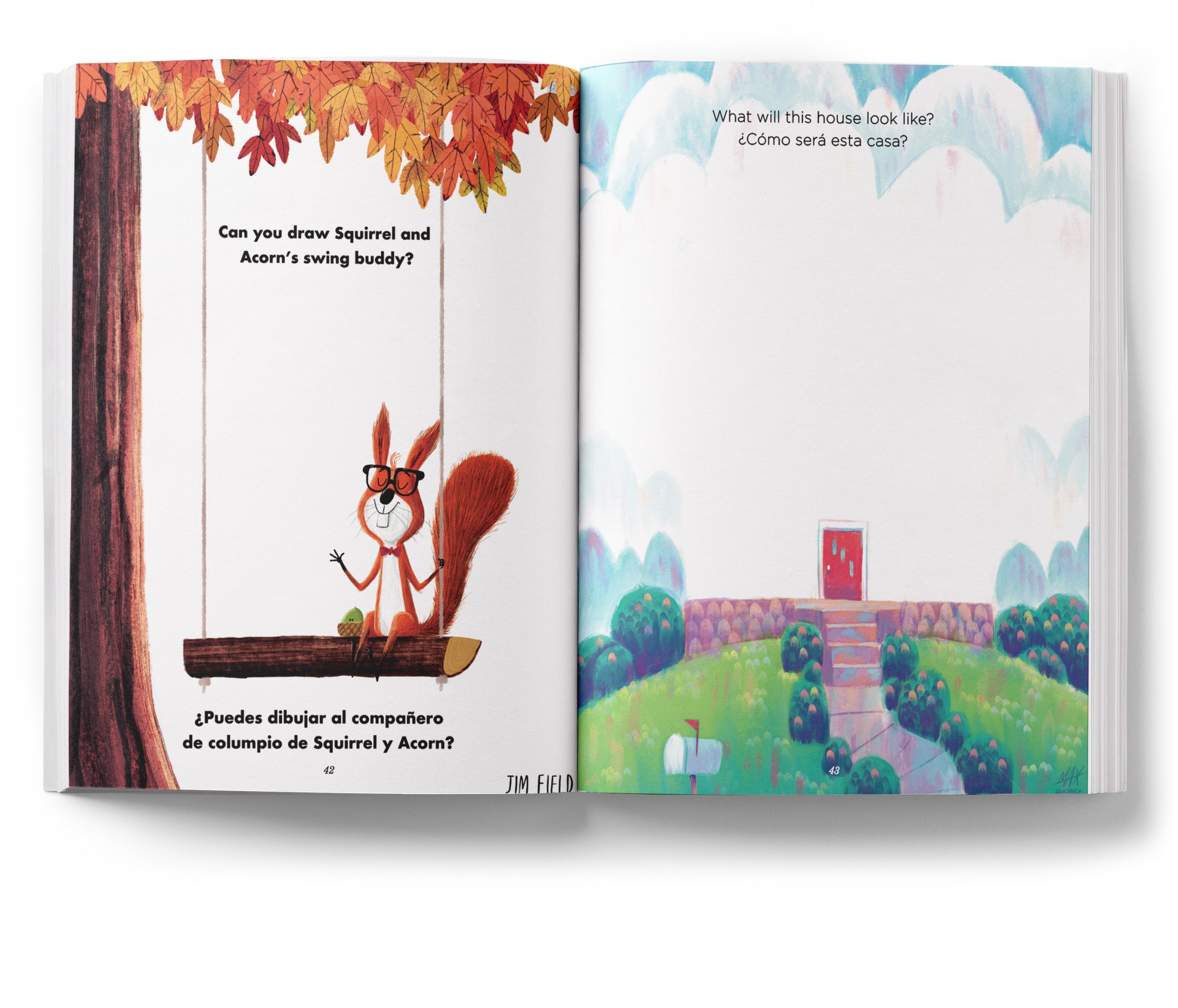 More than 80 professional artists from around the world have come together to help create a coloring book "without any borders" in support of asylum seekers.
All of the proceeds from the Coloring Without Borders book will go towards Families Belong Together. The organization is dedicated to helping immigrant families that were separated at the U.S.-Mexico border under the Trump administration's "zero tolerance" family separation rule, as well as Central American asylum seekers currently waiting at the U.S.-Mexico border to make their asylum claims in the U.S.
Featuring the work of artists including Jim Field, Karin Fong, Jorge Gutierrez and Max Ulichney, the activity book includes dozens of brilliantly-colored pages showing an array of scenes, from a ship captain at sea, to two monsters sitting down at a dining table, with writing in both English and Spanish.
Artists participating in the project were only given one rule: they were not allowed to include any lines or borders to color within in the coloring book. The book has so far sold 7,000 copies at $24.95 each.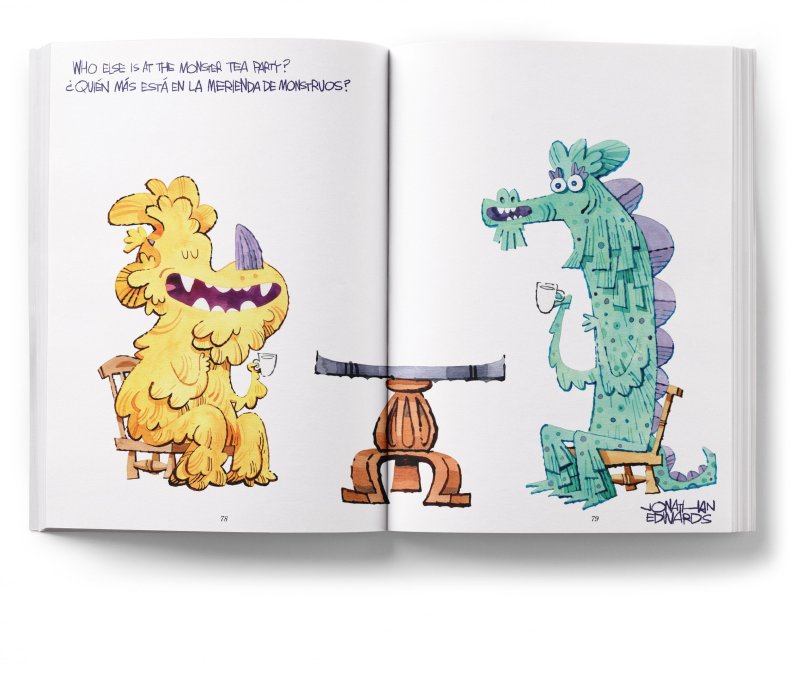 Jennifer Sofio Hall, the managing director of motion design company Elastic, which helped spearhead the project, along with film production company Anonymous Content and Families Belong Together, told Newsweek that she had "always wanted to do a collaborative art-based project with artists and studios from around the world" when she embarked on the project.
While Sofio Hall doesn't consider herself an "activist," she said she was "tired of waking up to the negative news feed every morning. So, instead of tuning it out, I decided to take it on."
She said she hopes that the coloring book will provide "everyday families" with "an opportunity to talk to their kids about tolerance and compassion. And about why we should want to live in a world that is multicolored and with a wide range of cultural influences. And that because someone is coming from a poorer country doesn't make them a lesser person."
"My husband and I are always trying to create a wonderful home and life for our children… Why should we deprive other families of doing the same thing?" she said.
Sofio Hall said she wanted to see proceeds from the project go towards Families Belong Together to "support their goal to permanently end family separation and detention, seek accountability for the harm that's been done and continue to reunite all families who remain torn apart."
"Since we started this process, so much has been changing with immigration policy and the efforts that Families Belong Together have been a part of," she said. "Most recently they have been assisting with the caravan in Tijuana– making sure that basic humanitarian needs like water, shelter, food, healthcare are met as well as guidance in the asylum process for refugees."
The proceeds from the book will go towards Families Belong Together's ongoing efforts to support asylum seekers at the U.S.-Mexico border, in addition to its work to support families separated at the U.S. border.
The coloring books are also expected to be sent to asylum seeker families who have been impacted by the U.S.'s immigration policies.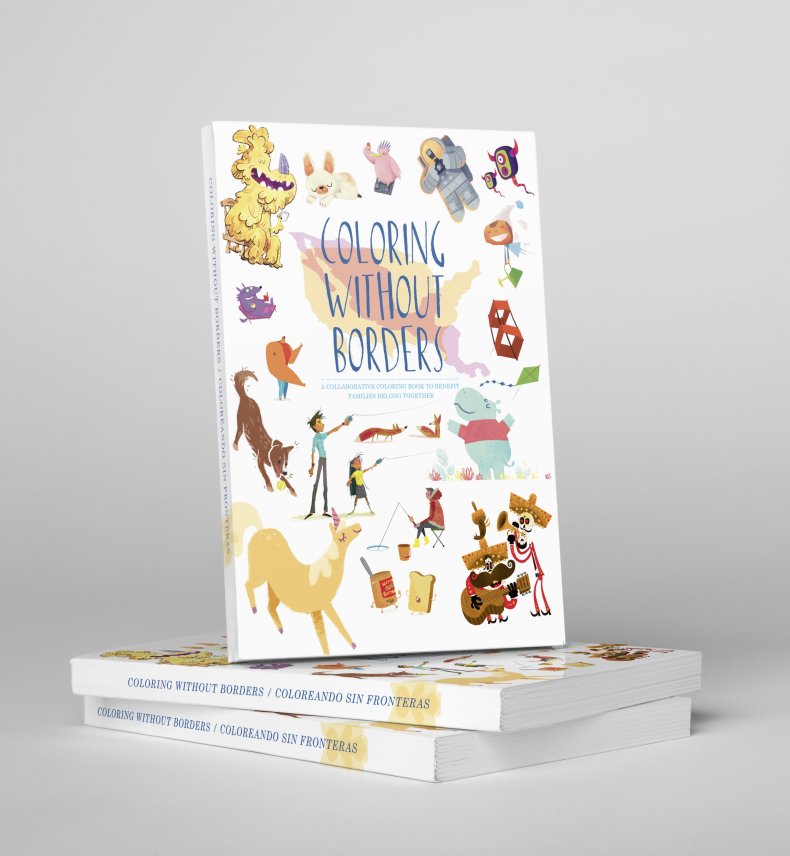 "We hope when they receive the book, that they will know that there are many people in our country who care about them," Sofio Hall said.
Artist Jim Field said he was moved to participate in the project as soon as he heard about it.
"I have a 2-and-a-half-year-old daughter," he said. "The thought of her being separated from me and her mother is incomprehensible."
"Children need their parents. Families need to be together," Field said, adding that he believed the Trump administration's "zero tolerance" policy was "inhuman and sick."
"The U.S is a country built on immigration," he said. "Donald Trump and his Government seem to have forgotten its history. The 'zero tolerance' was an utterly vile act, which will have devastating effects on thousands of lives for years to come."
The artist said that he hoped the coloring book would send out a "message of unity" to asylum seeking families that "they are not alone."
"Charities, organizations, companies and artists from around the world who have given time to turn this project around in a ridiculously short space of time. It shows people do care," he said.