Colour-Changing Smartphone Offers a Glimpse of a Kaleidoscopic Future
Imagine being able to change the color of your phone at the touch of a button. It sounds like a technology from the distant future, but incredibly, one smartphone maker appears to have already cracked it.
The Chinese phone brand Vivo has posted a video on social media site Weibo, which shows off a mobile handset that does exactly that.
A push of a button sees its rear panel gradually shift from blue to lilac to white, before morphing back again. Another clip of the phone in action has been posted on Twitter by the well-know tech tipster Ice Universe:
And a separate video has found its way onto YouTube:
It is a mesmerising, mind-boggling demonstration, and the technology that makes it all possible is electrochromic glass, Android Authority reports.
The entire back panel of the demo phone is coated in the material, which can change color or opacity in response to fluctuations in voltage, which in this case can be controlled through a button mounted on the side of the device.
Electrochromic glass is also known as 'smart glass,' and it is most commonly used in windows. Perhaps its most famous application is in a glass-walled public restroom in Tokyo, which is see-through when the facilities are not in use, but turns opaque as soon as anybody steps inside.
Electrochromic glass has been used on a smartphone before, though the previous use-case was not quite as compelling. OnePlus' Concept One smartphone, which was unveiled at the beginning of this year, uses the special glass to make its rear cameras stand out less.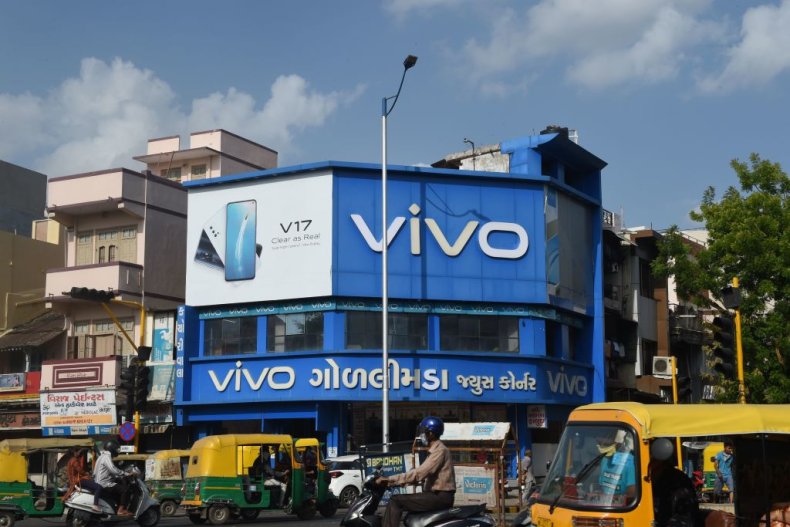 Vivo has not released very much information about its eye-catching phone, but the likelihood is that it is a concept model that will not become available to buy anytime soon, if at all.
However, it was not long ago that curved and folding screens seemed a far-off concept, and now we have several different Samsung Galaxy Fold models, and a modern spin on the Motorola Razr.
There is a valid argument that the color-changing breakthrough is form over function and that this particular implementation of the technology does not offer any clear practical benefits to users—but the demonstration does offer a tantalizing glimpse of the potential future of smartphone design.
Newsweek has asked Vivo for further information, and this article will be updated when the company responds.