'90 Day Fiancé's' Colt Johnson and Kalani Faagata Feud on Instagram Over Purportedly Fake NSFW Pictures
Fighting between the couples on 90 Day Fiancé has extended to other relationships. After Colt Johnson claimed he couldn't quit his job like Kalani Faagata, the California native attacked Johnson about the star's intimate area. Purportedly fake pictures of the star leaked last week but Faagata wasn't convinced the photos were phony when she slammed Johnson online.
It started when a fan asked Johnson if he had quit his job to film Season 6 of 90 Day Fiancé and he said on Friday, "I'm not Kalani." The star previously admitted she left her job to help take care of her fiancé, Asuelu, but she didn't take kindly to Johnson's jab.
In fact, she seemingly tried to hit him where it would hurt with an expletive-laden rant on Instagram the same day. "Oh, Colt, sending "d***" pics and videos to women who aren't your wife isn't an occupation, silly. Maybe you're just perturbed my c******* is bigger than your "d***"? I guess we're even, though, 'cause you got me beat in the t**** department," she wrote.
Johnson blocked Faagata and then issued a full response. "I have nothing to say to her and like a common internet troll she attacked me out of spite or some sense of superiority," he wrote. "I didn't say anything she didn't say or do on the show, it wasn't an attack on her. I never had the luxury of having people bailing me out of anything in life so I can't just stop working one day for shits." As shown on the series, Faagata's sister, Kolini, helped take care of the TLC reality star by paying her bills while she focused on bringing Asuelu to the U.S. from Samoa.
Johnson argued he wasn't trying to diss Faagata, but just stating a fact. "I don't appreciate people making fun of me or being mean when they don't even know me. I'm sorry that she took offense to it but that's her problem not mine. I don't know her nor do I care to," he wrote. "She's completely irrelevant and is no different from hundreds of other trolls. I hope she's happy with her choices in life and when her children grow up they can be proud of her."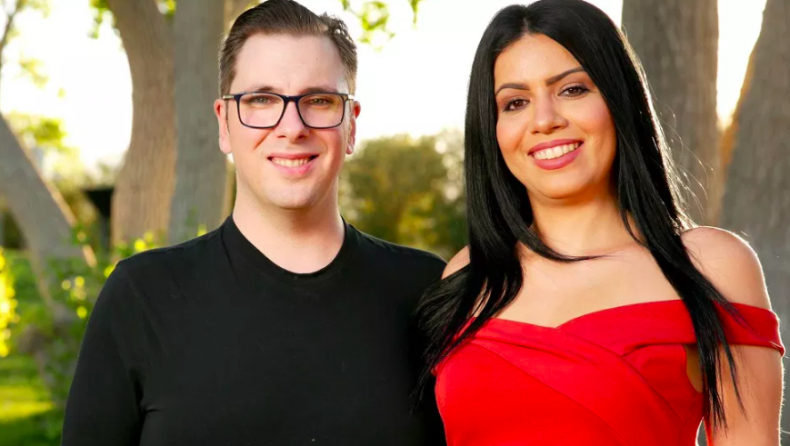 Throughout the season, Johnson has been accused of talking to other women while married to his wife, Larissa Lima, though Lima claimed the NSFW pictures of her phony circulating the web were not authentic.
Things escalated when a fan reportedly sent an explicit image to his mother, Debbie Johnson. "I think people are forgetting that what happened to me was technically a crime," Johnson, 33, said Friday. "I made mistakes in my relationship and I'll have to atone for them sooner or later but that doesn't mean you can release explicit images or video of ANYONE without their permission."
Season 6 of 90 Day Fiancé airs on Sundays at 8 p.m. ET on TLC.