'90 Day Fiancé' Colt and Larissa Legal Update 2019: Reality Star is Hospitalized, Cries to Fans After GoFundMe Shuts Down Campaign
90 Day Fiancé star Larissa Dos Santos Lima issued a tearful plea on Sunday via Instagram Live, saying she needed money to hire three lawyers. Dos Santos Lima said she needed an immigration lawyer, one for her divorce from estranged husband Colt Johnson and another for her ongoing domestic violence case.
Even though hundreds of dollars was raised for Dos Santos Lima through a GoFundMe page, the campaign was ultimately removed and all the money was given back to donators. "I am so thankful for all of the donations. Unfortunately, I wont get the money," the Brazilian native told her followers through tears. "I'm not happy about it, I'm not proud about it, but it's something that I need your help with now."
It's not known why the fundraiser was removed.
The following day, Dos Santos Lima revealed she was hospitalized. "I am here at the hospital, because I am feeling really weak, haven't eaten [sic] nothing since Thursday. I suffer of depression and anxiety. I take medicine for that and I am out of my medication," the 31-year-old wrote on Instagram. "I just found out my former to-be ex-husband canceled my health insurance plan one day before our fight on Wednesday."
Johnson has since filed for divorce. "She comes to America with literally nothing. The suitcases she used for travel I provided for her. On her arrival I already had clothes waiting for her to wear and everything she needed to start a basic life in America," the Las Vegas resident said in a statement over the weekend. "Over the course of months I continued to provide for her, gave her shelter, food, and supported her wants and dreams."
"When she wanted a dress or makeup I bought it for her," he continued. "When she wanted to take ESL classes I found a class for her and drove her. When she wanted to go to a gym I took her to every gym in town and eventually she joined two gyms simultaneously. When she needed a doctor, lawyer, therapist I would always do what I could for her. My sole mission since her arrival was to see that she was happy, taken care for and nurtured. When she wanted to start her business I gave her a thousand dollars just to start. Every time she was in trouble, I was there."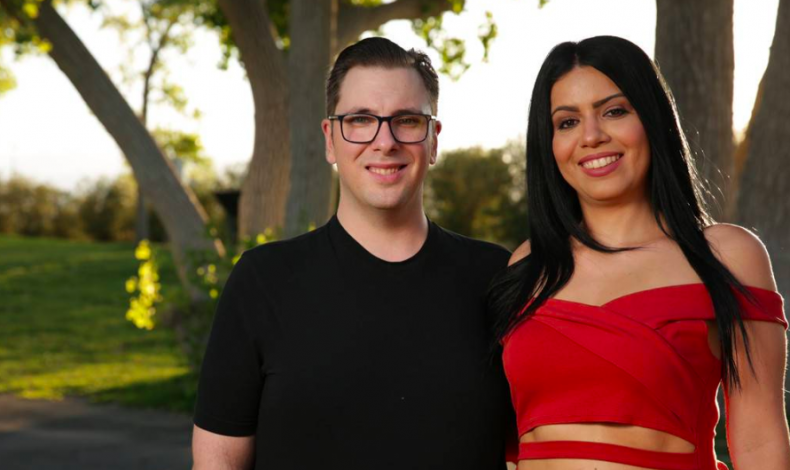 Dos Santos Lima was arrested for alleged misdemeanor domestic battery
Friday after Johnson called the cops. She claimed Johnson had assaulted her, but it was Dos Santos Lima who was taken into custody. She later admitted to scratching her ex-husband "because he was hurting me," she said in one video. She was also arrested in November and June on domestic violence charges. The charges were later dropped by the Clark County Detention Center, E! Online reported.
Friday's altercation occurred after Dos Santos Lima caught Johnson buying porn. He was previously caught sexting with other women online. Last month, Johnson admitted to the indiscretions.
"Yes, I have received massive amounts of attention from fans, especially women," Johnson told his followers in December. "These things mixed with a relationship that has its problems makes for a dangerous scenario. I crossed the line between fan and fandom. The reality sometimes is lost and this is something I have to handle in private."
He continued: "I am taking the responsibility for the things I did and for the people that suffered."
The new season of 90 Day Fiancé: Happily Ever After? is slated begin in spring 2019 on TLC.
'90 Day Fiancé' Colt and Larissa Legal Update 2019: Reality Star is Hospitalized, Cries to Fans After GoFundMe Shuts Down Campaign | Culture