Colton Underwood Defended Cassie Randolph a Month Before Alleged Restraining Order
Cassie Randolph won't be seeing ex Colton Underwood anytime soon, it seems. The Bachelor star allegedly filed a restraining order against Underwood on Friday, according to documents obtained by TMZ.
Their public breakup started out kind, with the exes parting ways with mutual respect for each other. They were even spotted getting tattoos together shortly after the split.
Last month, Underwood appeared on Reality Steve's podcast and slammed the Bachelor franchise for jeopardizing his mental health. In the process, Underwood stood up for Randolph, who was "abused" by ABC during a Greatest Seasons Ever installment.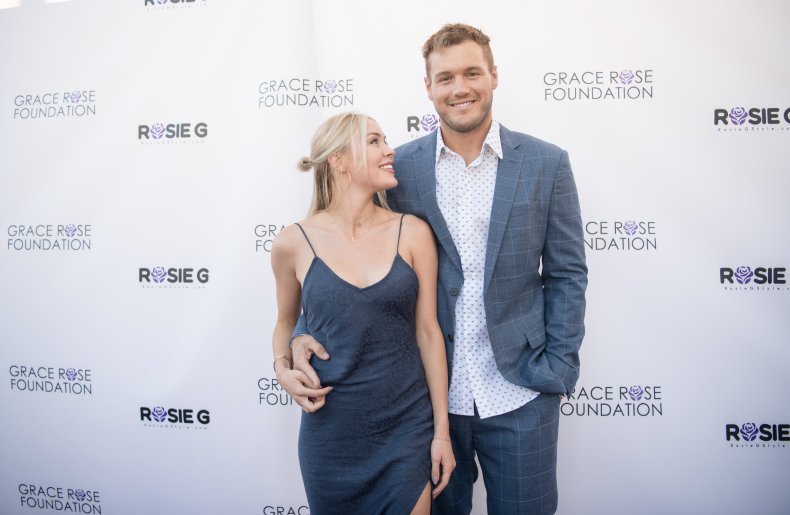 At the time, it appeared Underwood and Randolph were on decent terms. Randolph refused to say anything negative about her split from Underwood on the episode, for which he lauded her.
"Cass stayed extremely professional and extremely quiet about our breakup, which I was so happy and thankful for," Underwood told Reality Steve. "I even texted her. I said, man, I appreciate that. Like, thank you. What bugged me was the fact that the show took advantage of her."
He continued. "I get very defensive over people I love, and I know Cass is a big girl and she could fight her own battles. But I just know her heart and she doesn't want to rock the boat. And she loves people even if they abuse her, or even if they take advantage of her, which is what they did."
Randolph slammed the interview, too. Apparently, The Bachelor's editing didn't reflect her actual conversation with host Chris Harrison. "Just watched the Bachelor interview that aired and I feel like I'm speaking to no one," she said on her Instagram story in July. "I've said this a million times, you guys cannot judge something that you know is edited and know nothing about. There was so much more that I talk about in that interview than just our relationship,"
When Harrison pushed her to speak on Underwood, Randolph responded. ""t's kind of a sensitive subject because I feel we're still kind of going through it and I'm still pretty emotional — and we really haven't talked about it publicly yet ... and I don't know if either of us is ready."
With Harrison's persistence, Underwood felt Randolph was "attacked."
"And then you have Chris Harrison pointing questions saying, 'I sense you don't want to make Colton mad or you're afraid you're going to upset Colton,"' he said. "It's like, 'No, Chris. I literally talked to her the morning of that interview. We're good.' Stop worrying about me or painting me to be this controlling or angry person. I'm not angry. If there's anybody I'm upset about or upset with it's you guys."
Underwood and Randolph left Season 23 of The Bachelor as a couple in 2019. They were never engaged, despite the show's typical plot, which ends each season with an engagement. They announced their split in May.
The breakup came just after Underwood spoke candidly about his battle with Covid, which Randolph apparently nursed him through. Underwood is also an author, who details his time on The Bachelor in his book The First Time: Finding Myself and Looking for Love on Reality TV. Underwood plans to add a new chapter to the novel, which publicly upset Randolph.
"On Monday evening, you informed me you intend to monetize our breakup by writing a new chapter to discuss your experience with COVID (where you stayed in my family's house during your recovery) and about our breakup," Randolph shared on her Instagram story.
It continued. "You have also refused to give me any sort of approval on the chapter that you will be writing, which will heavily feature me. (A little insight as to why I was so frustrated on my stories that evening). This seems a bit unfair to me. Colton, you can do what you want, but please do not have a double standard."