Colton Underwood Gained Weight on 'Bachelor in Paradise' by Eating Chips and Guacamole
Bachelor in Paradise Season 5 has proven to be a bumpy road for NFL alum Colton Underwood. He's found himself entangled in a love triangle with former flame Tia Booth and Chris Randone. He faced Bachelorette star Becca Kufrin for the first time since their abrupt split as well. Underwood, however, revealed he has gained a bit of weight during his time in Mexico.
Since the places contestants are housed in during filming don't come with adequate workout equipment, Bachelor Nation stars often resort to creative methods to maintain their fitness regimens. Underwood claimed he and his fellow male participants struggled to find an effective way to workout while on the beach.
"We tried," Underwood, 26, told Us Weekly on Tuesday. "I gained 12 lbs. during filming. Chips and guacamole straight to the hips."
Underwood went on to describe the atmosphere in Paradise with his castmates, saying: "It's a big bro-session with the guys. For the girls too, a lot of hanging out and having fun. We're eating a lot of chips and a lot of guacamole and a lot of jicama. We got our tan on, we got after the chicken tacos. It was a lot of fun."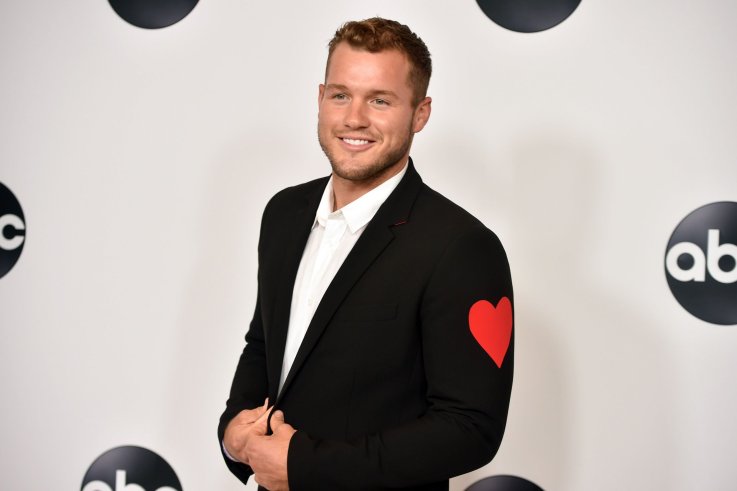 In speaking with Newsweek August 7, Underwood explained the types of things cast members would do to stay in shape.
"[There was] a lot of running back of forth in the sand, a lot of push-ups [and] a lot of sit-ups," Underwood told Newsweek. "We actually brought some weights and dumbbells. Once you're in Paradise, you're a veteran [to the franchise]. You've been through it. You understand what you do and don't have. So we came prepared."
Underwood isn't the first Bachelor Nation member to detail how the cast works out on set. In 2015, Season 17 Bachelor Sean Lowe spoke with Yahoo Health about what motivated him to stay fit during his time on the show.
"The Bachelor is exhausting," Lowe, now 34, told Yahoo Health. "Sometimes the dates will begin at 7 a.m. and won't finish until midnight. Those long, exhausting days didn't exactly make me want to work out and eat healthy."
Like Underwood, Bachelor alum Courtney Robertson confessed to packing on pounds during her time on the show as well. "I gained weight through the process. There's a lot of food and alcohol at your disposal, which is hard," Robertson, 35, told Allure in 2014. "I usually tried to start drinking later in the night and watch myself. It can be stressful though. I remember overdoing it one night and waking up with an empty bag of Doritos in my bed."
Colton Underwood Gained Weight on 'Bachelor in Paradise' by Eating Chips and Guacamole | Culture