Colton Underwood Spills Exclusive Spoilers on 'Bachelor in Paradise,' Becca Kufrin and Tia Booth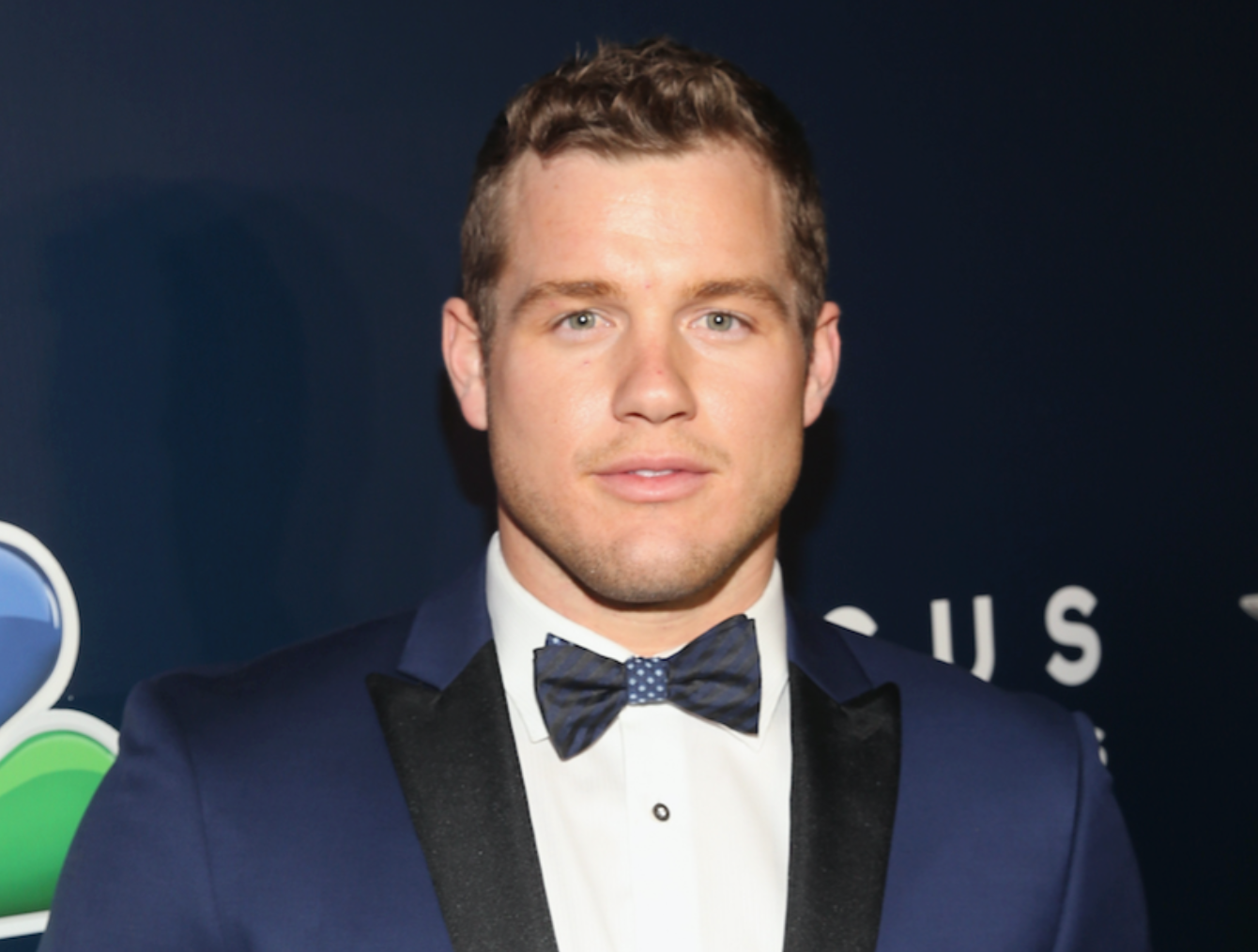 Season 14 of The Bachelorette showed Becca Kufrin's journey to finding love as she slimmed down her options from a whopping 28 eligible contenders. One of her former suitors included retired San Diego Chargers linebacker Colton Underwood.
Underwood, 26, had his relationship with Kufrin, 28, cut short following hometowns week in the show's July 16 episode. While his romantic ties to Kufrin have been severed, he's become a favorite among Bachelor Nation fans. Kufrin may have accepted Garrett Yrigoyen as her husband-to-be, but the former athlete-turn-charitable figure has earned a second chance at finding love on Bachelor in Paradise Tuesday. Among those in Paradise include Underwood's ex-girlfriend Tia Booth, who admitted to having feelings for him after Kufrin met the ex-NFL player's family.
Newsweek spoke with Underwood about both The Bachelorette and Bachelor in Paradise. In doing so, he spilled details about his experience and behind the scenes moments that occurred during production of the popular reality shows.
1. Underwood said Bachelor in Paradise is more "realistic" than The Bachelorette.
"They both have their pros and cons, but they both should be taken as their own experiences and I understood that. Obviously, [on] The Bachelorette you only have one relationship you're focused on. It was a little more intimate than Bachelor in Paradise, but Bachelor in Paradise [is] more realistic."
2. His casting experience was relatively straight-forward.
"My audition process was very low-key. It involved emails, texting the casting producers, showing up to one of their casting things in Denver, sitting down in front of the camera and talking to them [the producers]. Honestly, just being myself and being who I am. There's no real magic to it."
3. Underwood did enjoy his time with Kufrin.
"My time with Becca was great. She's someone who when you sit down and have a conversation with them, you can tell that she's genuinely in it. [She is] listening to you and answering your questions, not just playing a part in a conversation. She's very special."
4. Underwood didn't expect his former relationship with Tia to become a big part of the show or gain as much media attraction as it did.
"I knew that it'd probably be discussed [in the media] because it was something that had its own story in the show. I didn't really talk about it as much after the spa date...I was so focused on my relationship with Becca that I wasn't thinking about Tia or our relationship. I was more focused on living in the moment."
5. The NFL alum requested for ABC to refrain from speaking about his ex-girlfriend, gymnast Aly Raisman, on The Bachelorette.
"I made sure ABC didn't talk about it. It was something done out of respect for Aly and what she's going through right now. The last thing I want for her is to be in any type of headlines [or] any type of media outside of what she's doing. Anything that takes away from what Aly's accomplishing right now in the women's rights movement and what she's standing up for and believing in—that would be one of the worst things I could do to her."
6. Underwood said he found it "challenging" addressing his virginity on television, but he doesn't believe he should have to defend it.
"It's nothing that I should ever have to publicly defend. It's nothing that I should ever have to be ashamed of. I honestly learned that this year. I'm finally standing up for what I believe in...It's my body, my choice. It's what I decide to do with it. I've always said I'm waiting for the right heart, and that's the bottom line."
7. One of The Bachelorette's most hilarious behind-the-scenes moments occurred while the cast filmed in Las Vegas.
"We had a very athletic cast this year and everybody had Type-A personalities. Very outgoing. At the Aria [Resort & Casino], they had super long hallways and we were going to have a race. I ended up racing Jason [Tartick]. Long story short, it was like a six or seven-man pile up at the end of the hallway because we all ran into each other. There were bodies flying everywhere."
8. Underwood formed close friendships with his fellow castmates on The Bachelorette.
"Coming off the show, Jason [Tartick] and Garrett were two of my closest friends."
9. Underwood said being in The Bachelor franchise has helped him to grow emotionally.
"In the sports world, we're more like robots. We live, train, eat. We don't let anybody in. I think The Bachelorette did a great job, sort of, letting me come out of my shell a little bit. I'm opening up about things I'm not comfortable talking about, and I've continued that growth in Paradise."
10. Underwood described what it was like being in Paradise.
"Paradise was full of emotional surprises for me. I think you're going to see a lot of growth from me as an emotional human being."
11. Many of the cast members try to stay in shape while in Paradise.
"[There was] a lot of running back of forth in the sand, a lot of push-ups [and] a lot of sit-ups. We actually brought some weights and dumbbells. Once you're in Paradise, you're a veteran [to the franchise]. You've been through it. You understand what you do and don't have. So we came prepared."
12. No, they don't see Chris Harrison too often.
"We don't see him a whole lot but when we do, he's super friendly...He's just one of the guys."
13. Has Underwood found love in Paradise? He's not spilling on this just yet.
"You'll have to watch Paradise to find that one out!"