Colts Neck Mansion Fire: Four Found Dead, Man Charged With Arson For Allegedly Setting Own Home on Fire
Authorities are investigating a possible arson after four people were found dead at a burning New Jersey mansion on Tuesday, officials confirmed. One of the alleged victim's brother was arrested on Wednesday and charged with setting his own home on fire.
Two children and an adult were found severely burned inside the home, and a man's body was found outside, Monmouth County prosecutor Christopher Gramiccioni said during a press conference. Gramiccioni said that a medical examiner was investigating how the four people died.
"Unfortunately they were burned severely as a result of the fire they were exposed to. So that's making things somewhat challenging as far as the medical examination that needs to ensue," he said.
Authorities did not identify the four people, but confirmed they were residents of the Colts Neck, New Jersey, mansion. Public records showed the home belonged to Keith Caneiro, a 50-year-old technology CEO and his family.
"It's important to emphasize that we have no reason to believe that anyone in the community is in any danger at this time," Gramiccioni said.
Firefighters first responded to the fire at Caneiro's home around 1:30 p.m., according to the Associated Press.
Investigators allegedly found the four bodies, believed to belong to Caneiro, his wife Jennifer Caneiro, 45, and two of their children, after the fire spread through the mansion, NJ Advance Media reported. The report also cited a source who claimed Keith Caneiro suffered a gunshot wound that was not self-inflicted.
However, Gramiccioni declined to comment on the report or confirm that Keith Caneiro had been found with a gunshot wound.
Keith Caneiro and his brother Paul Caneiro were partners at an Asbury Park technology consulting firm called Square One, as well as a pest control company. A fire was reported earlier in the day at an Ocean Township, New Jersey, home owned by Paul Caneiro.
No one was injured in the earlier fire, but gas cans were allegedly found in the rear of the home, the New York Post reported. Police said they were investigating whether the two fires were connected.
On Wednesday, Paul Caneiro was arrested and charged with setting fire to his own home. The 51-year-old was booked into the Monmouth County Jail on one count of aggravated arson, according to NJ Advance Media.
Gramiccioni told reporters that the blaze at Keith Caneiro's mansion, which continued to burn into the evening, was being investigated as a possible arson, the New York Times reported. A firefighter suffered minor injuries, he added.
Colts Neck, New Jersey is an affluent community about 50 miles south of New York City. In 2016, census data revealed the median household income was $162,083, according to the New York Times. Several celebrities own homes in the neighborhood, including musician Bruce Springsteen and former "Daily Show" host Jon Stewart.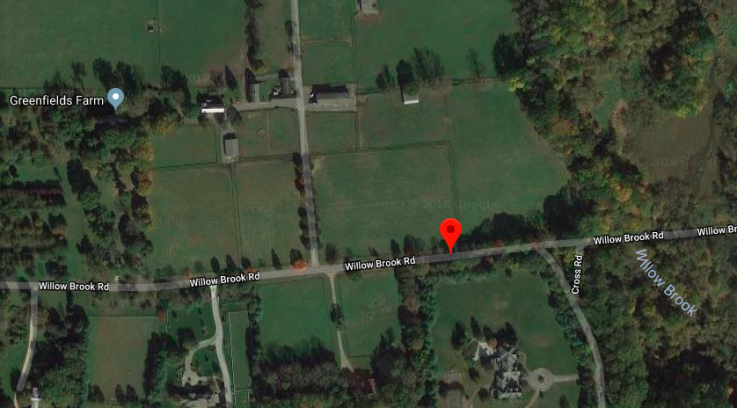 Colts Neck Mansion Fire: Four Found Dead, Man Charged With Arson For Allegedly Setting Own Home on Fire | U.S.