NASA's Columbia Space Shuttle Debris Is Still Being Examined, More Than a Decade After it Exploded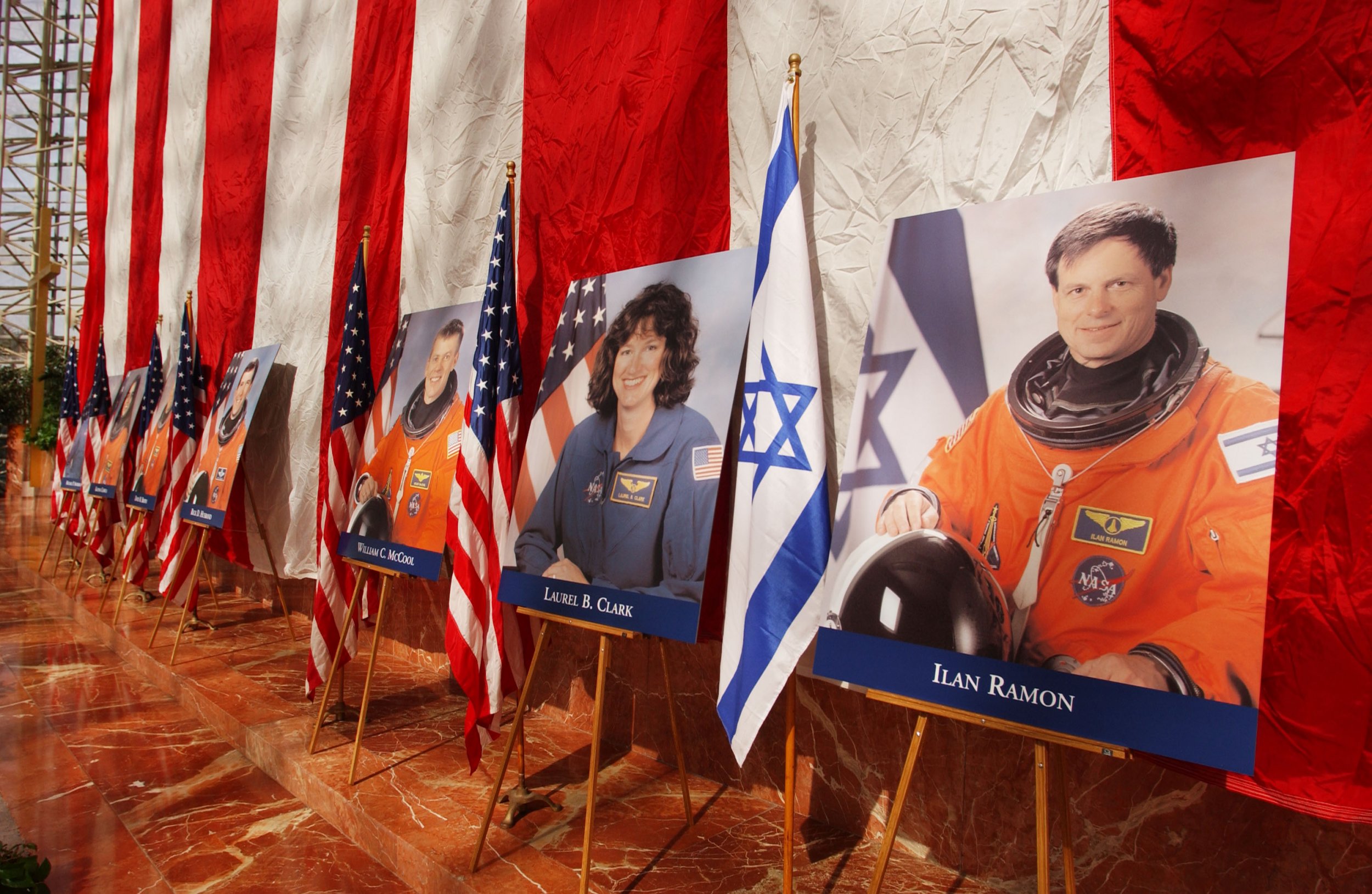 Fifteen years ago today, NASA's Columbia space shuttle fell apart on its journey back to Earth, killing all seven astronauts on board.
As the shuttle exploded over Dallas, Texas on February 1, 2003, it left behind some valuable pieces of debris which have allowed scientists to better understand why the disaster happened. Despite the catastrophe occurring more than decade ago, debris has continued to be discovered, even as late as last year, according to collectSpace. And the Federal Bureau of Investigation (FBI)—which responded to the incident and helped coordinate disaster recovery efforts—still gets calls from the public about potential pieces from the shuttle being found.
Michael Hillman, an FBI Dallas special agent, led the Hazardous Evidence Response Team that helped clean up after the incident.
"Sometimes you would find a piece that was two inches by two inches. A tile. Then sometimes you'd find a piece the size of a Volkswagen Beetle," Hillman said, according to an FBI report.
About 84,000 pieces in total were discovered, which makes up about 40 percent of the spacecraft, according to Space.com.
The FBI, in collaboration with other local and national agencies, and of course NASA, worked together to determine what caused the crash. They determined there was a thermal breach in Columbia's left wing, which caused it to have structural failure. During the same week, decades prior, the Challenger space shuttle mission ended in tragedy, killing all seven crew members. However, unlike the Challenger investigation, which has been put to rest, the Columbia tragedy is still being studied.
"Challenger, we buried it and moved on," Mike Leinbach, the launch director for the STS-107 Columbia mission, told WUSA. "Columbia, we're studying the debris for the effects of hypersonic re-entry on materials."
The debris has even helped some students earn doctoral degrees, WUSA, a CBS-affiliate, reports. A program run by NASA allows scientists to borrow pieces of the aircraft to conduct research.
Every year, on the last Thursday of January, NASA pays tribute to the fallen Columbia crew, as well as those who lost their lives aboard Apollo 1 and the Challenger. This year, their lives were celebrated during an observance at Arlington National Ceremony on January 26.