Columbia Student Emma Sulkowicz Carries Mattress at Graduation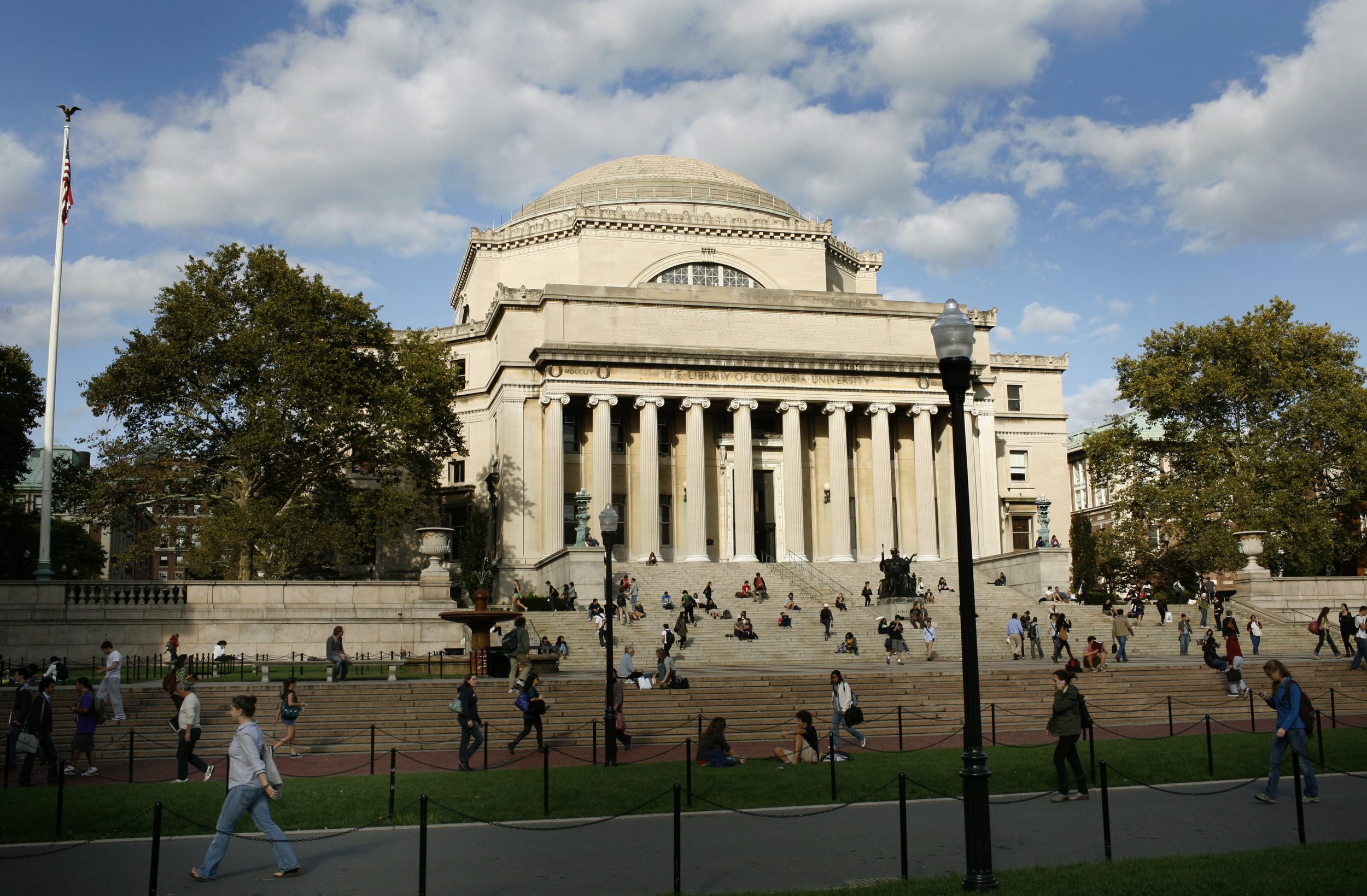 The performance art protest is complete.
Columbia senior Emma Sulkowicz, who promised to lug her mattress around the Manhattan campus until her alleged rapist is expelled, graduated from the university on Tuesday—twin-sized mattress in tow.
Photos and videos on social media show the visual-arts major carrying the mattress through the graduation procession with a group of students, despite an earlier report saying that graduates might be barred from bringing "large objects which could interfere with the proceedings."
Sulkowicz began carrying the mattress in September as part of a visual arts thesis titled "Carry That Weight." The performance art project was meant to symbolize the emotional weight Sulkowicz carried after being allegedly raped by a classmate in her own bed. The student vowed to carry it "for as long as I attend the same school as my rapist." The project brought her national media attention, and she wound up on the cover of New York magazine.
Sulkowicz, along with nearly two dozen other students, filed a Title IX complaint against the Ivy League school in 2014, saying it had mishandled reported instances of sexual violence. In April, Paul Nungesser, the student accused of raping Sulkowicz in 2012, filed a sexual discrimination lawsuit against the school for allowing Sulkowicz's mattress project to take place. The lawsuit claimed he was subjected to "verbal aggression, intimidation and hostility based on his gender."
In a statement, Columbia denied that the school blocked Sulkowicz from carrying the mattress at graduation.
"We communicated to all students that the shared celebratory purpose of Class Day and Commencement calls for mutual respect for the security and comfort of graduating students and their families in attendance," a representative for the school told Newsweek in a statement. "We are not going to comment on individual students; it is a day for all members of the Class of 2015. We were not going to physically block entry to graduates who are ultimately responsible for their own choices."