Columbine Survivor Wants Guns in Schools, Arguing More Kids Would Have Survived Attack if Teachers Were Armed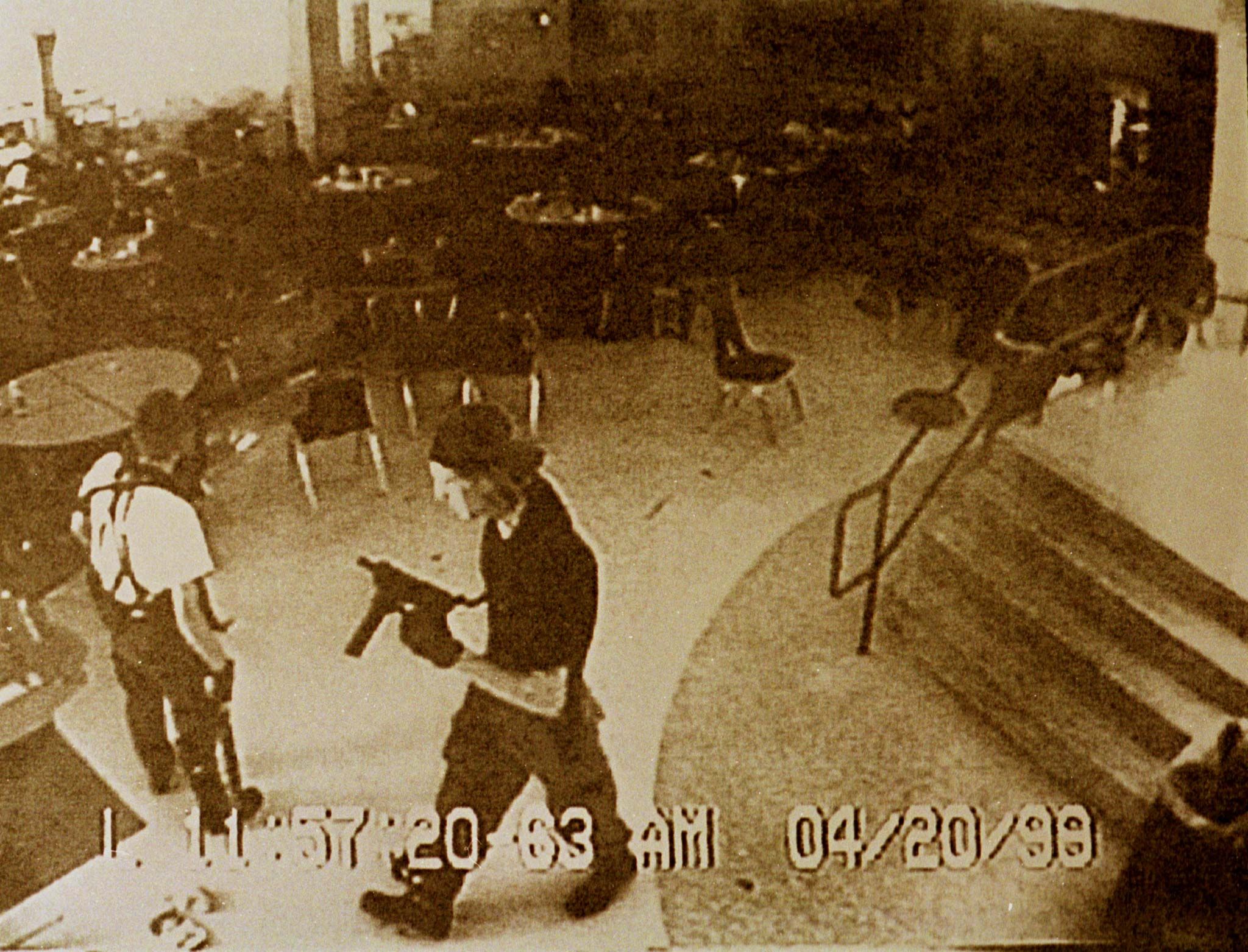 A survivor of the Columbine school shooting has introduced a bill that would allow people with a concealed carry permit to bring guns into K-12 schools.
Patrick Neville, who attended Columbine High School in 1999 when Dylan Klebold and Eric Harris carried out a massacre that left 15 people including the shooters dead, introduced the bill in his role as Colorado house minority leader.
"This act would allow every law-abiding citizen who holds a concealed carry permit, issued from their chief law enforcement officer, the right to carry concealed in order to defend themselves and most importantly our children from the worst-case scenarios," said Neville, who has made the proposal every year since his 2014 election, The Washington Times reported.
Unlike many of the survivors of the recent shooting at Marjory Stoneman Douglas High School, in Parkland, Florida, Neville believes that more guns on school property would help protect students in the case of a shooter in a school. Indeed, the House minority leader has suggested more of his fellow students at Columbine would have survived the attack if some teaching staff had been armed.
The bill summary states that "with certain exceptions, current law limits the authority of a person who holds a valid permit to carry a concealed handgun by prohibiting a permit holder from carrying a concealed handgun on public elementary, middle, junior high, or high school grounds. The bill removes this limitation."
Students who survived last week's mass shooting in Florida in contrast are largely calling for stricter gun control laws, calling out politicians who have received campaign donations from the NRA, and planning a march on Washington, D.C., to demand action.
Among the student activists calling for gun control is senior Emma Gonzalez, who delivered an emotional address to crowds gathered to mourn the 17 people killed in the shooting.
"If the president wants to come up to me and tell me to my face that it was a 'terrible tragedy' and how it should never have happened and maintain telling us how nothing is going to be done about it, I'm going to happily ask him how much money he received from the NRA," she said at the weekend rally.