Sol Pais, Columbine Shooting-Fixated Teen Sought by FBI as 'Credible Threat,' Found Dead From Self-Inflicted Wound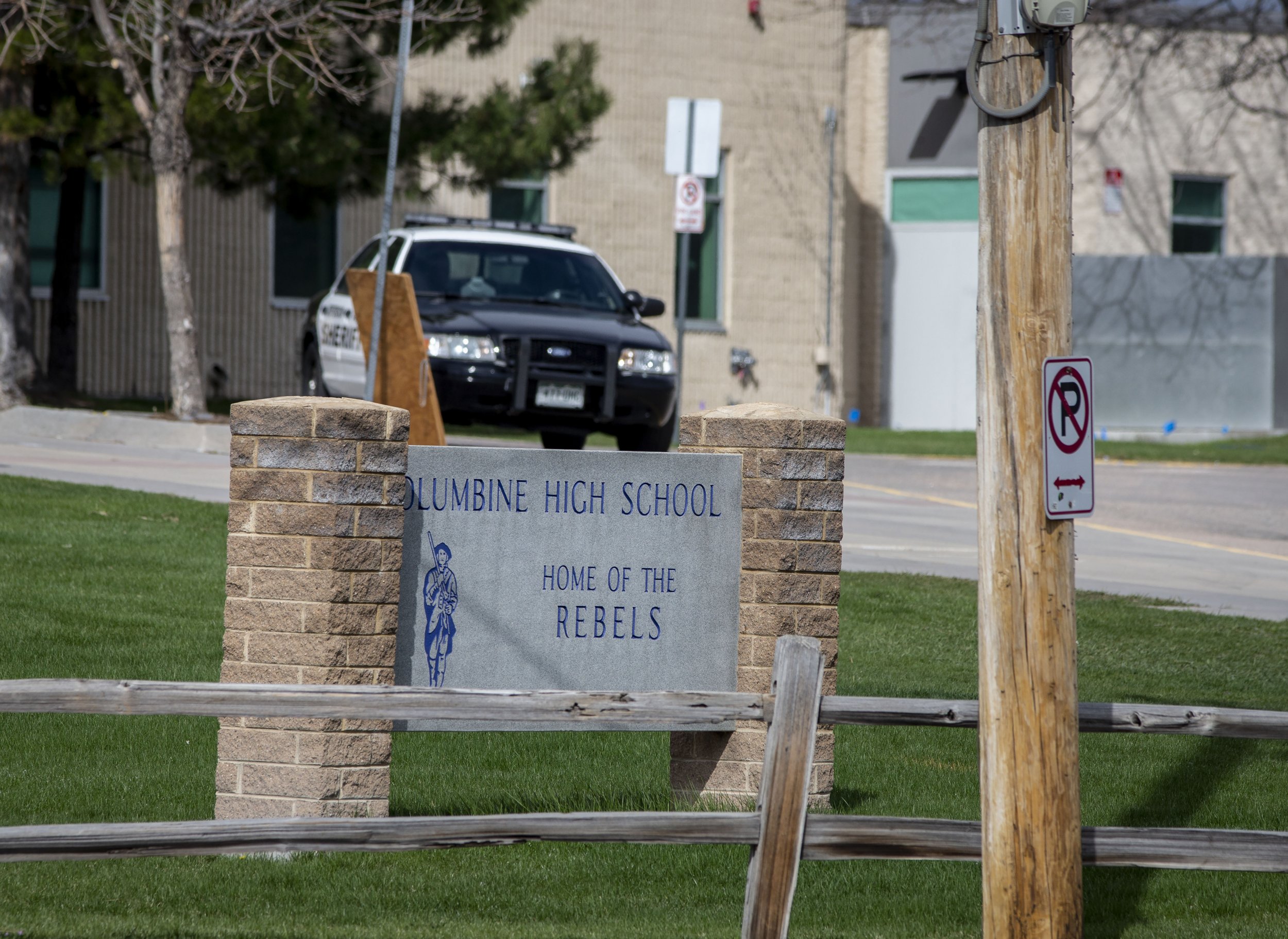 Sol Pais, an 18-year-old Surfside, Florida, woman who was being pursued by authorities throughout Colorado, is dead from an apparent self-inflicted wound.
"She appeared to have died from a self-inflicted wound," Dean Phillips, special agent in charge of the Denver field office of the FBI, confirmed.
Phillips walked through the timeline of the past 24 to 36 hours that had placed the Denver Metro area on high-alert and also high anxiety -- enough to warrant school closures as a safeguard.
There were numerous red flags that led to the pursuit of Pais, including her concerning social media commentary, purchasing one-way airfare and then buying a pump action shotgun and ammunition.
The Denver field office received a tip from fellow agents at the Miami field office putting Pais on their radar by Tuesday morning, Phillips said.
Pais had allegedly bought one-way tickets three days in a row -- on April 15, 16, and 17, Phillips stated.
"She made several comments to folks, comments that were troubling," said Phillips.
Those comments combined with her apparent "infatuation of Columbine," its 20th anniversary coming up this weekend and "buying three one-way tickets to Denver in three days caused us great concern."
Once arrived in town, Pais was a fare for a ride-share driver and taken to a location in Mt. Evans, Phillips said. He added that investigators were still trying to determine why she picked the peaked region of the foothills as a destination.
"We don't know why that was her location of her choosing," he said, and praised the driver, whom he said "helped us find her."
He stated that investigators were "waiting for visible light" to make a more aggressive push to find the teen near she was "was dropped off by a for-rent vehicle."
The FBI confirmed that Pais "had some online social media that we are obviously following up on" and "various sources" in order to rule out that she was acting alone and didn't have any accomplices.
Pais had apparently made some online journal entries, which were handwritten on three-hole-punched paper and then captured and uploaded onto a website on March 30 of this year.
Some of the stream of consciousness entries included suicidal riffs with references to the music group Nine Inch Nails among others and featured doodles of firing guns and blood-dripping knives.
One entry showed an illustration of a young man double-clutching two guns and wearing shades, invoking the memory of the Columbine shooters.
Earlier today, FBI spokesman Dustin Farivar told Newsweek Pais "is deceased, and we are grateful to the community and our law enforcement partners who all helped to locate her,"
While Farivar couldn't confirm if Pais' death was caused by a self-inflicted wound, he did confirm that her body was found in the Mount Evans area.
On Tuesday night, the greater Denver area was placed on high alert after authorities announced that, days before the 20th anniversary, a teenager who was armed with a pump-action shotgun had expressed what the bureau termed an "infatuation" with the mass shooting at Columbine High School, in Littleton, Colorado.
Multiple law enforcement agencies—from local sheriffs to the FBI—unleashed a manhunt for Pais.
"She made concerning statements in the past," Phillips told reporters on Tuesday night. "She has expressed an infatuation with Columbine and the events that happened tragically 20 years ago."
On Wednesday, once law enforcement confirmed that Pais had flown to Denver and purchased the weapon and ammunition locally, public schools were closed.
Phillips said that "because of her comments and actions to travel here to the state and because of her procurement of a weapon immediately upon arriving here—we immediately consider her to be a credible threat, certainly to the community and potentially to schools."
Pais' whereabouts remained unknown until Wednesday's announcement of her demise.
Phillips said that Pais's body would undergo an autopsy performed by the Medical Examiner to determine the official cause of death and also "make sure there is no other sign of foul play."
This story has been updated to reflect comments made during Wednesday's afternoon press conference.