Violence in Schools: 18 Years After Columbine, Students Are Still Dying in Mass Shootings at U.S. Schools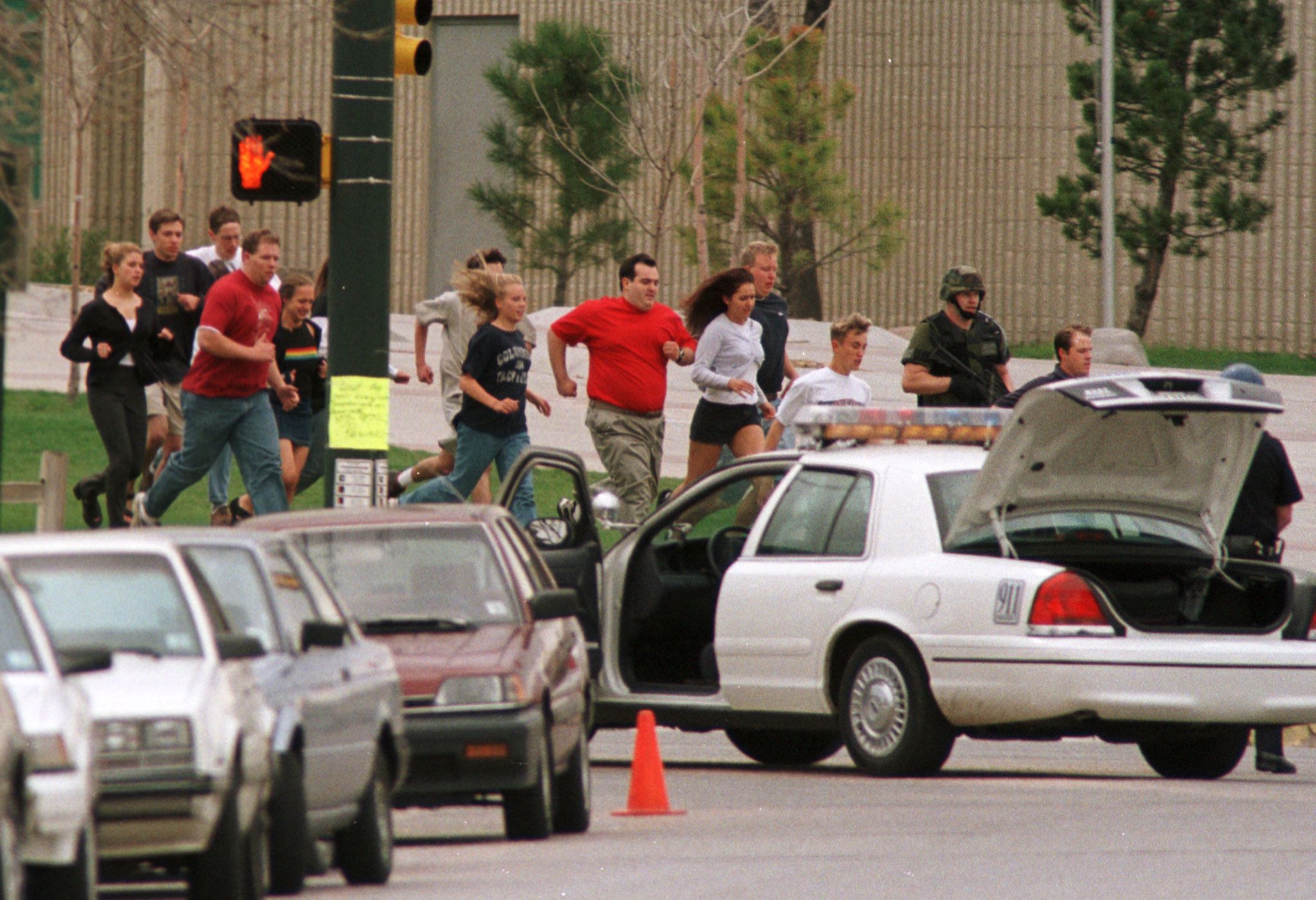 On April 20, 1999, two teenage students walked toward Columbine High School and began opening fire. Less than 30 minutes later, 15 people, including the two perpetrators, were dead. The massacre brought the issue of mass shootings and, particularly mass shootings in schools, to the forefront of national consciousness like never before, sparking heated debates over gun control, media violence and school security.
Related: What Led Jaylen Fryberg To Commit the Deadliest High School Shooting in a Decade?
Yet, in the intervening 18 years, the events of that day at Columbine have been replicated on multiple occasions, with growing body counts. A 2014 FBI report found that between 2000 and 2013 there were 27 active shooter incidents in schools, resulting in 52 deaths.
Just 10 days ago, an incident at North Park Elementary School in San Bernardino, California, became the latest school shooting resulting in multiple fatalities. Cedric Anderson, the estranged husband of teacher Karen Smith, shot her and two students at the school on April 10.
It was the sixth mass killing at a K-12 school since Columbine, according to Congress' defintion of a mass murder. Under the stricter FBI definition, in which there are four or more victims excluding the perpetrator, there have been four:
March 21, 2005—Red Lake Senior High School
Less than six years after Columbine, seven people were killed at a high school on the Red Lake Indian Reservation in Minnesota. The perpetrator was a 16-year-old student at the school, Jeffrey Weise, who had earlier killed his grandfather and his grandfather's girlfriend at home. After killing five students, one teacher and a security guard, he turned the gun on himself.
October 2, 2006—West Nickel Mines Amish School
Dairy truck driver, Charles C. Robert, walked into the Amish schoolhouse, asked the boys and adults to leave the room before opening fire on the girls, killing four and wounding seven. He later killed himself.
December 12, 2012—Sandy Hook Elementary School
The deadliest school shooting in United States history occurred in Newtown, Connecticut, leaving 26 people and the shooter dead. After killing his mother at their home, Adam Lanza, 20, drove to the school where she taught kindergarten and shot dead 20 students aged between six and seven years old, as well as six adult staff members.
October 24, 2014—Marysville-Pilchuck High School
In what was the country's deadliest high school shooting in close to a decade, 15-year-old student Jaylen Fryberg shot at five students at a school in the small city of Marysville, Washington, killing four before shooting himself.