Giraffe at Columbus Zoo Dies Shortly After Emergency C-section Birth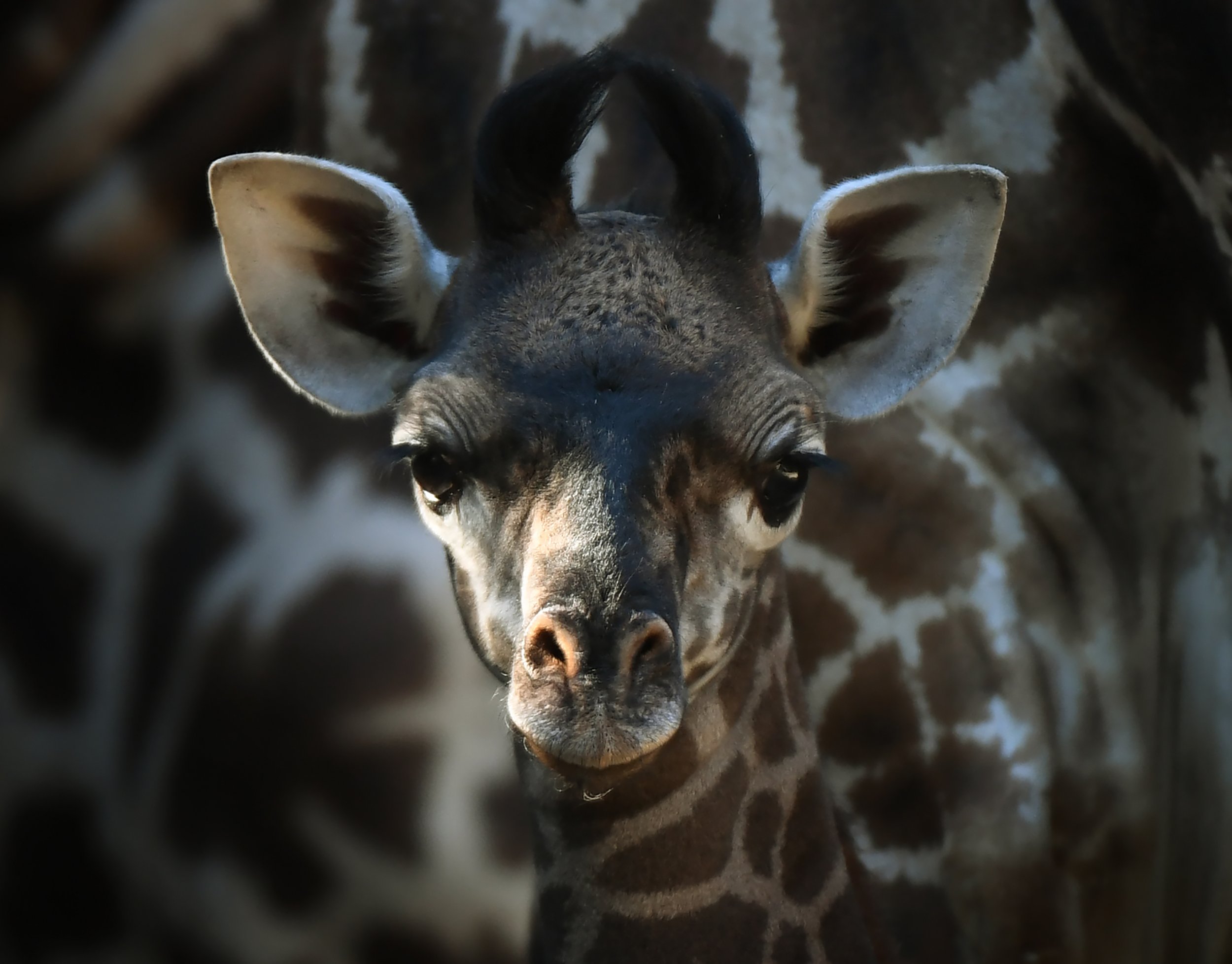 A giraffe at the Columbus Zoo and Aquarium in Ohio was recovering Wednesday after an incredibly stressful birthing experience. The six-year-old giraffe, Cami, started showing symptoms of labor at 3 p.m. EST Tuesday.
By 4:50 p.m. the animal care team at the zoo determined that it was best to go into the giraffe's stall and end the live stream of the birth. The team also decided to intervene with the goal of keeping Cami and the baby giraffe healthy through the birthing process.
The care team was able to determine that the baby was presenting back hooves first, which is highly unusual for giraffes, according to the zoo. It's very unlikely for giraffes born that way to survive. The animal care team did their best to manually "extract the calf" from its mother but their attempts were unsuccessful, according to the zoo.
Their next step was to execute an emergency Cesarean section at 8 p.m. Tuesday night. When the calf was removed from its mother, doctors found that it had "serious congenital defects and thus would not have survived if it had been born front hooves first."
"We are grateful for both the outpouring of support from giraffe fans around the world, as well as from our professional conservation community, as we continue our commitment to working to protect the future of wildlife," the Columbus Zoo and Aquarium President and CEO Tom Stalf said.
Cami was in stable condition Wednesday but the care team was cautious to say she was in the clear. She was being monitored non-stop because of the riskiness of an operation like a c-section. Putting an animal of giraffe-size proportions under anesthesia is high risk and the recovery is a difficult one.
The calf that was passed was the baby of another Columbus Zoo giraffe named Enzi. The zoo recently lost another Masai giraffe called Ubumwe. That calf died on November 17, less than a month after it was born October 30. The giraffe's health deteriorated rapidly the day before she died and the animal care professionals at the zoo are still unsure of why she died. The mortality rate for giraffe calves in captivity is around 25 percent, according to the zoo.
​