To Combat Racism and Build Unity, Americans Need a Year of Service | Opinion
Our country is in turmoil—initially from a biological virus that is hitting minority communities disproportionately hard and now from viral outrage over racial injustice.
In response to both, the military has been summoned. First, the military marched into New York City to set up field hospitals and staff community hospitals. More recently, the National Guard was deployed and the military readied in response to domestic protests and looting in many of the nation's major cities. But deploying the military against the American people endangers democracy. Military force cannot resolve the racial tension affecting this nation—if anything, it only makes it worse.
A path forward, however, may come from lessons that our military and veterans teach us, and these lessons are entirely unrelated to the use of force. We can all learn from individuals who have committed themselves to service for their country. Through public service and the pursuit of a common purpose, we can create bonds among people that transverse racial boundaries and overcome prejudices.
I am under no delusion that the military is free from racism. The armed forces have a long history of struggle with racial bigotry and injustice. The military cannot divorce itself from the inequality issues being made more visible in every other sector of our society. I was never in the military, but as secretary of the U.S. Department of Veterans Affairs, I spent significant time listening to active-duty service members and military veterans. In my experience, when people of diverse backgrounds train, live, fight and serve together, they are exposed to diversity that they otherwise may not have been. As a result, they are more likely to respect differences, overcome racial biases and develop a better understanding of other people's struggles.
The men and women serving in the military today are increasingly diverse. Forty percent of our military is nonwhite, as of 2015, up from 25 percent in 1990. While the individuals enlisting disproportionately come from minority communities, all service members share a mission to defend our Constitution. And when on the battlefield, what matters is that your fellow soldier has your back and can save your life, not what color his or her skin is. Through meaningful and often very trying missions, our service members form unbreakable bonds that frequently transverse superficial differences like race.
Similarly, the VA—a system that is also far from perfect—prioritizes care for all veterans regardless of race, religion, sexual orientation or political preferences. At the VA, racial disparities are less than what we see in health care in the private sector. In fact, minority veterans are more likely to utilize VA health care than their white counterparts. The VA gifts veterans something powerful: a feeling of belonging. That feeling of belonging stems from respect for service, not any other superficial differentiation. Veterans have told me that their past shared experiences of serving their country and their current experiences of being a part of the VA community creates a unique bond that is not replicated anywhere else.
We need a way for all Americans to experience the type of exposure to individuals of various backgrounds that the military and the VA create. To do so, I believe that every American should be required to perform a minimum of one year of public service, either in the military, government or nonprofit organization.
This would be a federally funded year following high school, where young Americans from different backgrounds would get the chance to work side by side and learn from one another—all while doing good for the country. This experience would expose young people to different perspectives. It could break down differences between people and create shared values. It could also help unify our country. These would be important steps toward building racial equality.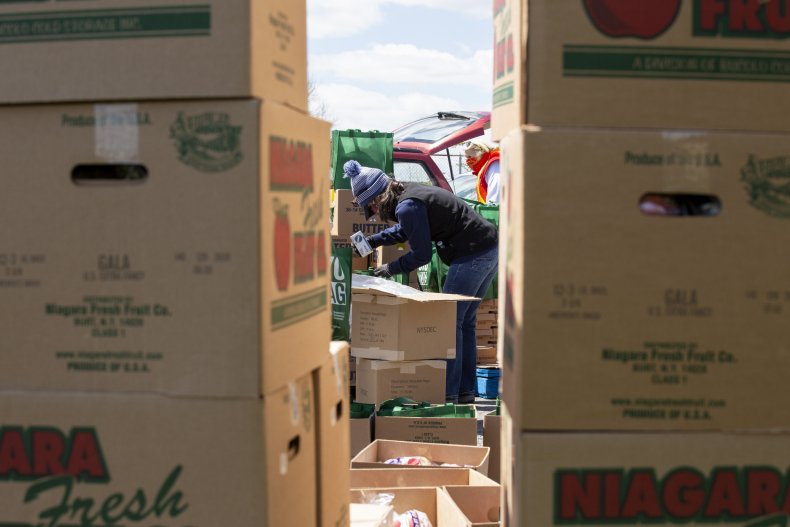 Unlike the social media calls for change from the sidelines, a year of public service would require all Americans to be equally on the playing field.
In creating this year of service, it is essential that we keep the experience away from domestic political disputes. I have seen firsthand at VA how quickly bipartisan efforts become politicized. Now we see clear examples of the military being brought into domestic politics as well. When politicians try to use the military, our veterans or any other service members for political purposes, this further fractures the country and discourages others from serving.
Our nation's response to the recent crises has been extremely divisive. A year of public service would help America combat systemic racism and build national unity. It would get us to focus on problems, not politics. Let's fight this pandemic, rebuild our economy, make reforms to address social injustices and disparities, take on climate change, reconstruct international relationships and govern the country in a way to regain public trust and confidence. There is much to be done, and national service would be a start.
The Honorable David J. Shulkin, M.D., served as the Ninth Secretary of the U.S. Department of Veteran Affairs in the Trump administration and the Under Secretary of Health of the U.S. Department of Veteran Affairs in the Obama administration. His Twitter handle is @DavidShulkin.
The views expressed in this article are the author's own.