A Delta Air Lines flight from Washington D.C. to Los Angeles was forced to make an emergency landing in Oklahoma City on Thursday evening after a passenger allegedly assaulted a flight attendant and air marshal.
According to authorities, 35-year-old Ariel Pennington allegedly assaulted a female flight attendant and the pilot also alleged Pennington became combative. When an air marshal attempted to intervene, he was also allegedly assaulted.
Eventually, the air marshal was able to contain Pennington and the plane was diverted to Will Rogers World Airport at approximately 8:40 p.m. EST. Neither the flight attendant nor the air marshal was injured. It is still unclear what caused the altercation on the plane.
As the Federal Aviation Administration began seeing a rise in unruly passengers over the past year, they have developed a zero-tolerance policy for unruly and dangerous behavior. As of December 7, the FAA has dealt with approximately 5,553 unruly passengers – 3,998 of which were related to mask mandates.
According to the FAA, it is against the law to interfere with the duties of crew members which includes threatening, intimidating, or assaulting members of the crew.
The FAA also reported that approximately 1,017 investigations into unruly passengers have been initiated in 2021 alone compared to about 183 investigations in 2020.
According to Oklahoma City Police, 35-year-old Ariel Pennington was arrested and booked at the Oklahoma County Detention Center for complaints of public drunkenness and disorderly conduct. It is unclear whether he will face federal charges as well.
After Pennington was brought into custody, the flight departed from Oklahoma City and arrived at LAX at approximately 1:20 a.m. EST, CNN reported.
A passenger on the flight captured footage of the altercation which showed Pennington being handcuffed to his seat by the air marshal. The footage, posted to Instagram by Jamie Lynn or @professorjamielynn2.0 11 hours ago, showed Pennington yelling at the crew who told him to sit down in his seat.
In the video, Pennington argued with the air marshal and did not appear to be wearing a mask.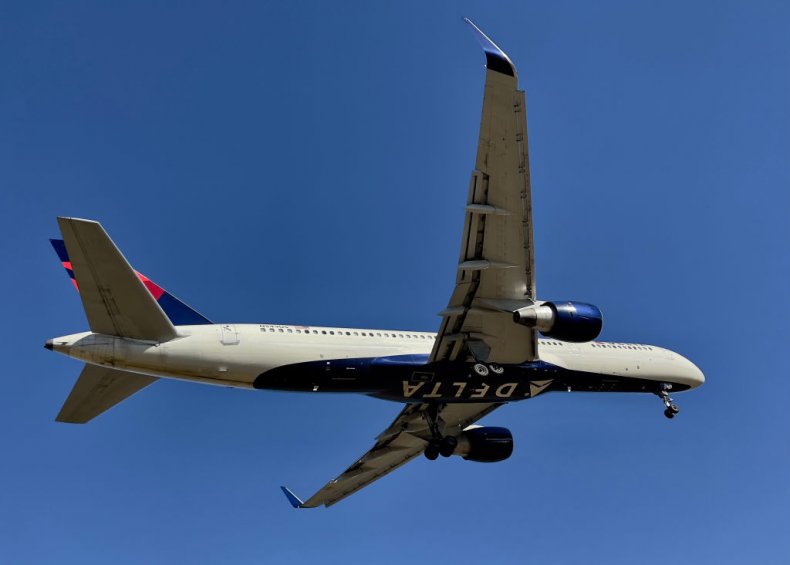 "If you don't sit down right now you're gonna spend the rest of this flight in handcuffs," the sky marshal said to Pennington. After he refused to stay in his seat, the air marshal handcuffed Pennington with plastic ties.
In September, a passenger was arrested after allegedly kicking a flight attendant in the chest and attempting to enter the cockpit on a Jet Blue flight from Boston to San Juan on September 22.
Investigators said it took about six or seven crew members to subdue the passenger and eventually restrain him to the back of the plane. The passenger was arrested by authorities in San Juan and faced federal charges including interference with flight crew members and attendants.