Combining Hydroxychloroquine With Remdesivir Lowered Likelihood of Coronavirus Recovery, Study Shows
Remdesivir is emerging as a promising treatment for the new coronavirus, and Gilead Sciences has found it works better alone than it does when combined with hydroxychloroquine.
Gilead, the pharmaceutical company behind remdesivir, said data showed the drug reduced the risk of mortality by 62 percent, compared with standard of care. In analyzing clinical outcomes of patients, Gilead found those who were treated with only remdesivir had higher rates of recovery than those who were treated with remdesivir and hydroxychloroquine.
After a median follow-up of 14 days, 57 percent of patients treated with both remdesivir and hydroxychloroquine recovered, compared with 69 percent who were given only remdesivir. The analysis was conducted following data that demonstrated chloroquine inhibits remdesivir's antiviral activity.
Administering both drugs to a patient didn't increase mortality rates during the 14-day analysis window, according to Gilead, but those patients experienced higher "rarest of adverse events." The difference was "significant" for Grade 3-4 adverse events, defined by the Food and Drug Administration (FDA) as ranging from "severe or medically significant but not immediately life-threatening" to needing "urgent intervention."
In March, President Donald Trump started touting hydroxychloroquine, an anti-malaria drug, as a "game changer," and the FDA issued an emergency use authorization to allow it to be use a treatment for COVID-19. But studies yielded mixed results about the drug's effectiveness.
On Monday, Trump tweeted that the FDA should "act now" following a Henry Ford Health System study on hydroxychloroquine that showed a significant cut in the death rate.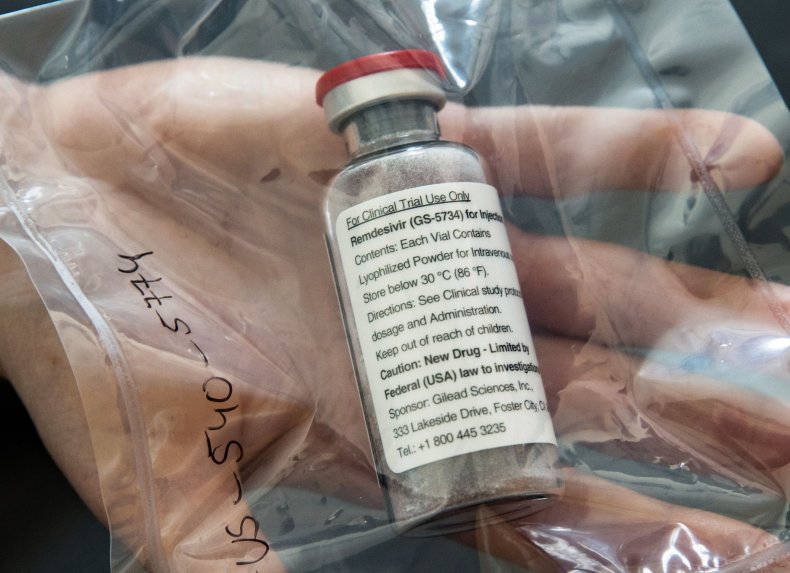 Dr. Marcus Zervos, division head of infectious disease for the Henry Ford Health System, told a July 2 news conference that patients in its study were treated early. He added that hydroxychloroquine is beneficial only if treatment begins before developing serious symptoms.
"It's important to note that in the right settings, this potentially could be a lifesaver for patients," Dr. Steven Kalkanis, CEO of the Henry Ford Medical Group, said during the press conference.
But the study came under criticism from experts (who weren't involved in it) for not being a randomized trial. Previous studies showed hydroxychloroquine had little to no positive impact and, in some cases, did more harm than good.
On Thursday, White House press secretary Kayleigh McEnany noted that at least one of the studies showing negative side effects with hydroxychloroquine had been retracted. A paper published in The Lancet in May found hydroxychloroquine use corresponded to a higher mortality rate, causing the World Health Organization to pause its global trial because of safety concerns. But The Lancet retracted the study in June at the request of the authors, who said they could "no longer vouch for the veracity of the primary data sources."
On June 15, the FDA pulled the emergency use authorization for hydroxychloroquine and warned the drug could lead to "serious heart rhythm problems," liver problems and failure.
America now has more than 3 million coronavirus cases, and Gilead CEO Daniel O'Day said the company approached how to price the medication with the aim of "helping as many patients as possible." Based on the hospital savings from using the drug, O'Day said, remdesivir could be worth at least $12,000 per patient. However, Gilead decided to price the drug at $2,340 per patient for a five-day treatment to ensure "broad and equitable access."