Comcast Takeover of Time Warner Cable to Reshape U.S. Pay TV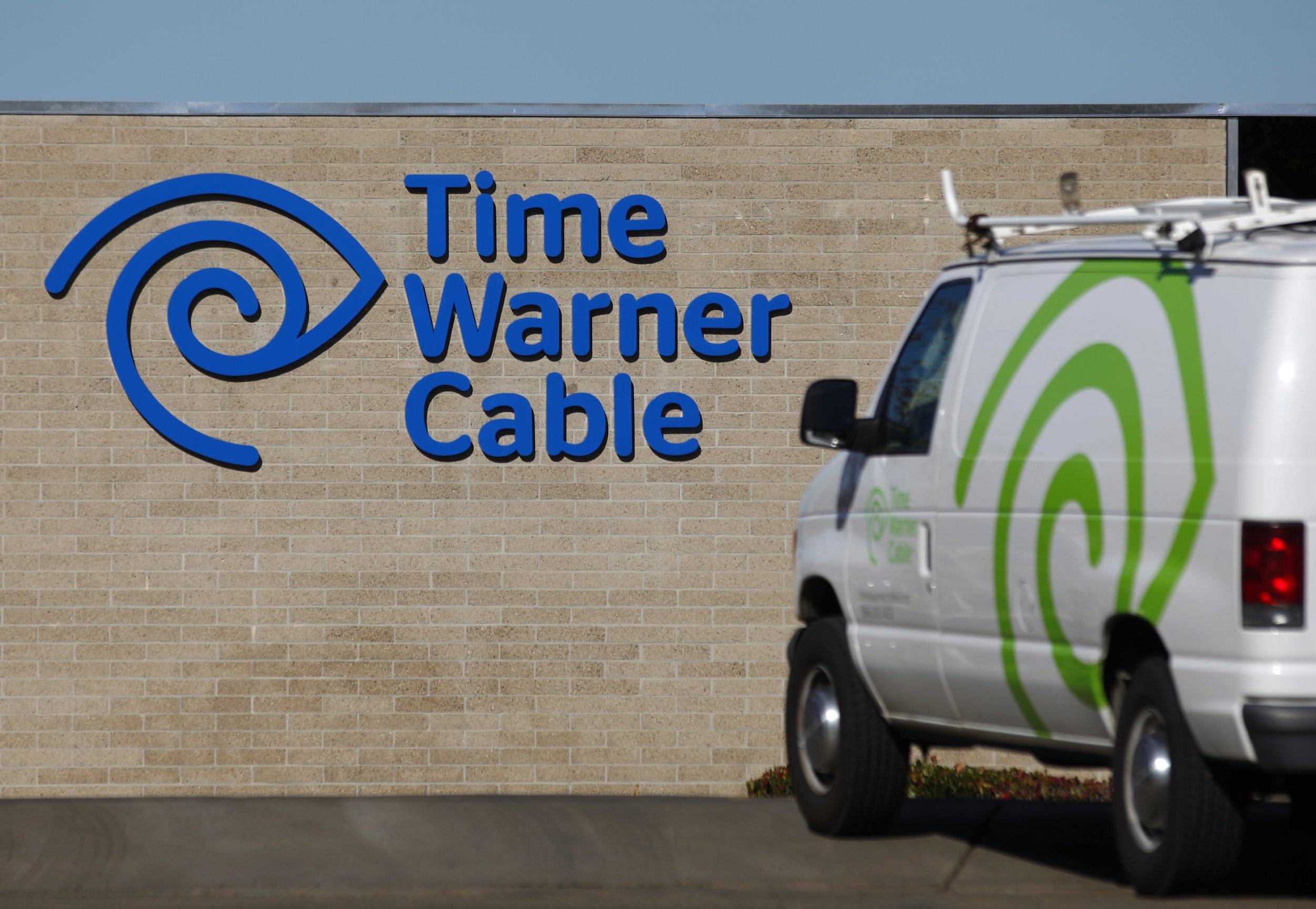 (Reuters) - Comcast Corp's proposed $45.2 billion takeover of Time Warner Cable Inc would combine the country's top two cable providers into a colossus that could reshape the U.S. pay TV and broadband industry if it clears regulatory hurdles.
The cable provider resulting from the merger will boast a footprint spanning from New York to Los Angeles with a near-dominant position in broadband Internet which may raise the hackles of anti-trust regulators.
The deal, which would put Comcast in 19 of the nation's 20 largest TV markets, could give it unprecedented leverage in talks with content providers and advertisers.
"A deal may face a fierce battle in Washington as you are merging the two largest cable operators," Janney analyst Tony Wible said in a research note.
He noted that while Comcast and Time Warner Cable don't directly compete in any markets and could help consumers by keeping programming costs in check, "the government could still object and may be more concerned about one company controlling so much of the country's broadband infrastructure."
The friendly takeover announced on Thursday comes as a surprise after months of public pursuit of Time Warner Cable by smaller rival Charter Communications Inc, and immediately raised questions as to whether it would pass the scrutiny of regulators.
Comcast will pay $158.82 per share, which is roughly what Time Warner Cable demanded from Charter.
Comcast, which argued that the deal would be beneficial to consumers in that it would roll out its more advanced cloud-based set-top boxes to Time Warner Cable customers, said it would also eventually result in higher broadband speeds.
ADVERTISING SYNERGIES
"We have a lot of experience integrating cable assets and are confident upon closing of the transaction, we can put these companies together quickly and efficiently," Comcast Chief Executive Brian Roberts said in a call with analysts.
The companies expect to create $1.5 billion in operating savings, with 50 percent of those savings expected in the first year.
Comcast is interested in advertising synergies it would gain by owning the New York City market as well as the opportunity to expand its business services unit, its fastest growing cable division, to a larger footprint.
"For Comcast, adding New York and Los Angeles has advertising potential, along with Time Warner Cable's sports assets, which provides an acquisition target that is simply too compelling to ignore, especially with an (under-leveraged) balance sheet," said BTIG analyst Rich Greenfield.
Roberts said the company would divest 3 million subscribers, but said the company had made no decisions on which markets to sell. Together with Comcast's 22 million video subscribers, the roughly 30 million total would represent just under 30 percent of the U.S. pay television video market.
The new cable giant would tower over satellite competitor, DirecTV, which has about 20 million video customers.
If successful, the deal will be the second time in little more than a year that Comcast has helped reshape the U.S. media landscape after its $17 billion acquisition of NBC Universal was completed in 2013.
NO BREAK-UP FEE
The proposed combination, which would give roughly 23 percent of the merged company to Time Warner Cable shareholders, is subject to approval from the U.S. Department of Justice and the Federal Communications Commission. The two companies expect to close the deal, which unusually for a major deal has no break-up fee, by the end of the year.
"The negative is that NBC Universal ownership further complicates regulatory approval with implications even for usage-based pricing," Wunderlich Securities Matthew Harrigan said in a research note.
The new partners are concentrated in different cities. Comcast would fill in its New Jersey and Connecticut portfolio with Time Warner Cable's New York City customers, for instance, and add major markets such as Los Angeles and Dallas.
"Significantly, it will not reduce competition in any relevant market be because our companies do not overlap or compete with each other," Roberts said. "In fact, we do not operate in any of the same zip code."
Analysts noted that smaller cable operator Charter, which went hostile this week by nominating a slate of directors to replace the entire board of Time Warner Cable, could still be a candidate to acquire some of the assets to be divested.
Charter offered $132.50 per share in a cash and stock deal last month that was rejected as too low.
"Charter has always maintained that our greatest opportunity to create value for our shareholders is by executing our current business plan, and that we will continue to be disciplined in this and any other M & A activity we pursue," Charter said after news of the Comcast deal broke Wednesday night.
Representatives for the U.S. Federal Communications Commission and the Justice Department could not be reached for comment.
The proposed deal will be accretive to Comcast, which plans to expand its stock buyback program to $10 billion at the close of the transaction.
SPORTS NETWORKS
Talks between Comcast and Time Warner Cable started about a year ago, but negotiations gathered pace in recent weeks, people familiar with the matter said. Time Warner Cable had told Comcast it considered Comcast to be its preferred buyer once Charter had approached them, the sources said.
Officials at Charter did not respond to a request for comment.
Comcast had also been in talks with Charter about the possibility of carving up Time Warner Cable markets, but opted not to participate in a hostile situation, the people said.
Comcast also likely was attracted to Time Warner Cable's two regional sports networks in Los Angeles, where it has spent billions on local TV rights for LA Lakers basketball and LA Dodgers baseball.
The deal would be a coup for Time Warner Cable Chief Executive Rob Marcus, who just ascended to the top job on Jan 1. Filings show that the former mergers and acquisitions attorney is set to pocket $50 million if Time Warner Cable is sold and he is replaced while he is CEO.
J.P. Morgan, Paul J. Taubman, and Barclays Plc acted as financial advisors to Comcast. Morgan Stanley, Allen & Company, Citigroup and Centerview Partners are financial advisors to Time Warner Cable on the deal.