Comcast Xfinity Outage: What Caused Massive Internet, Television Outage?
Thousands of customers were impacted Friday when Comcast Xfinity experienced a mass outage across the country. The culprit? Two cut fiber cables.
Customers began complaining of a widespread internet, television and phone service outage early on Friday. The company confirmed the outage around 2:30 p.m., about two hours after it began.
The issue also apparently affected the Xfinity Service Status page, according to a tweet from journalist Matthew Keyes. The page was where customer service directed many disgruntled customers, which would require an internet connection many did not have.
As of Saturday morning, customers are still complaining while engineers continued to work on the issue.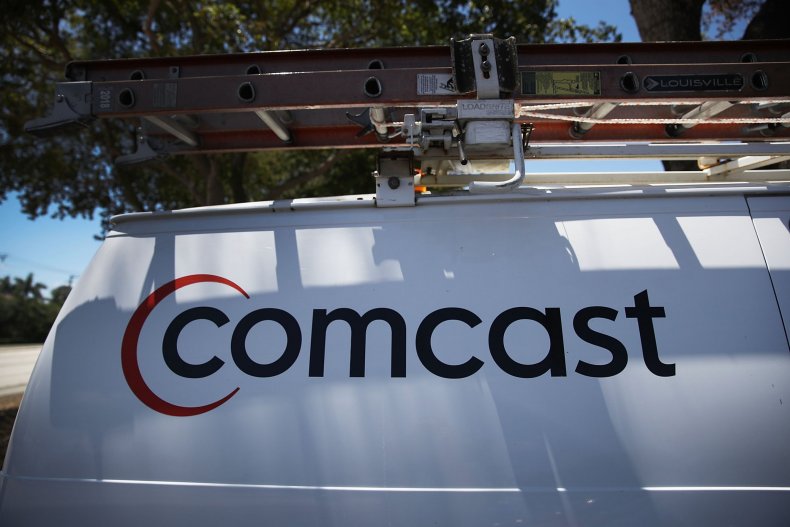 In CNBC's Friday report on the situation, a Comcast spokesperson said there "were aware of a nationwide outage impacting some of our internet, video and voice customers."
No information has been released on what caused the cable damage, or if a backup system is being made available to customers. The Comcast Cares Twitter account said the fibers belonged to their "network backbone providers."
In company statistics released March 2018, the number of Xfinity home customers was 1.79 million.
According to istheservicedown.com, an online tracker for service providers, the widest reports of outages came from the Northeast United States. Near 400 reports in the last two weeks come from the District of Columbia alone, followed by 295 reports in Philadelphia. Outages this month also include a lack of phone service on June 7 reported by Comcast Businesses, and restoration of fibers in Boston cut by a third party. In Connecticut June 16, a Comcast fiber was impacted by a pole fire that Comcast New England reported addressing in under three hours. In the meantime, customers continue to take the heat to Twitter.