'Come From Away,' a Feel-Good 9/11 Musical Set to Debut on Broadway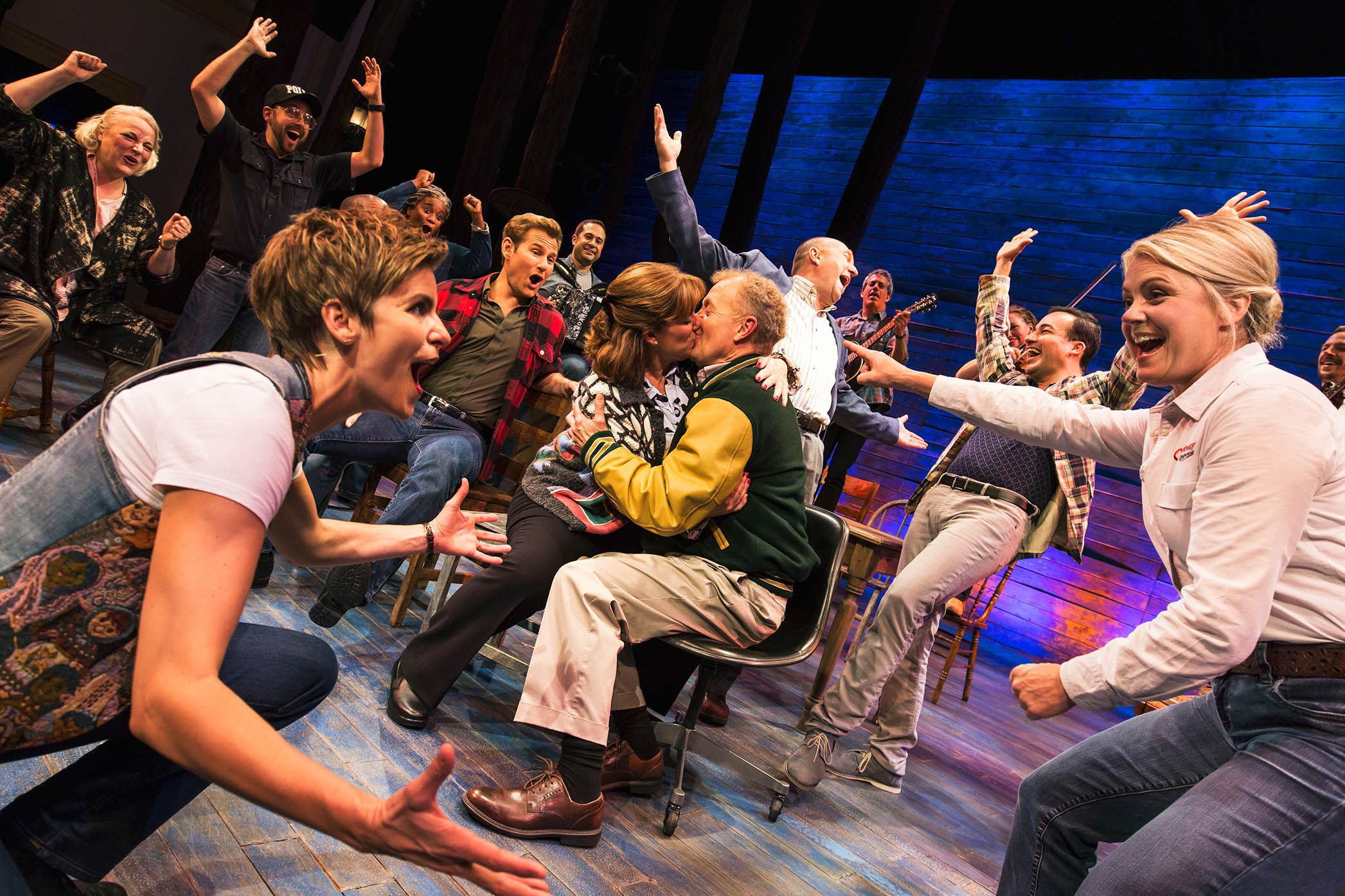 There have been some plays about the September 11 attacks—two of the more high-profile ones are Anne Nelson's The Guys and Neil LaBute's The Mercy Seat—but Come From Away, which opens at the Gerald Schoenfeld Theatre on Sunday, March 12, is the first Broadway musical to deal with the attacks and their aftermath.
The idea of a 9/11 musical might evoke some gasps, groans and nightmares, but the show is not really about hijacked planes, falling towers and fallen heroes. They are mentioned, of course, but the story is really about people who helped others in crisis. The show's creators prefer to call this a 9/12 musical, but its message of acceptance seems even more timely now than it might have been 16 years ago.
Soon after the attacks on the World Trade Center and Pentagon, the Federal Transportation Authority closed U.S. airspace. As a result, 38 planes with about 6,579 passengers were forced to land in Gander, Newfoundland, a town of about 9,000 people. Over the next five days, officials checked passports and visas, vetted passengers and arranged accommodations. At first, the visitors—who are called "come from aways," which to the locals means anyone not born in Newfoundland—stayed in vacant halls, gyms and in one of the few hotels in Gander. Soon, the natives stopped by to check in on their guests. At first, they brought blankets, food and other amenities. Soon, the natives began to entertain the strangers at pubs and barbeques, and even invited them into their homes.
Related: Glenn Close dominates the stage in 'Sunset Boulevard' musical
Come From Away was conceived after writers Irene Sankoff and David Hein, at the suggestion of Michael Rubinoff, went to Gander for the 10th anniversary of 9/11, when a reunion was taking place. Sankoff and Hein interviewed many of those involved, locals and visitors. After staying a couple of weeks, they realized they wanted to do a musical. Many of those original stories and people were incorporated into the musical, other characters were combined. Twelve actors play dozens of roles on a relatively bare stage.
And while a Sunset Boulevard may have a 40-piece orchestra, Come From Away gets by with an eight-piece band. According to the show's musical supervisor, Ian Eisendrath, the music is an Irish-folk-rock-fusion, and it is inspired by local music. Among the instruments used in the show are a small accordion (which is like a pirate squeezebox), bouzouki, Irish flute and something called a Newfoundland ugly stick. A bank of fact-checkers are trying to confirm this, but it's safe to say that no musical currently around—or maybe ever—has this sound.
March is the beginning of Tony Award season—when all the hot shows with any chance at winning the award will open. Last year, Hamilton got all the attention. But this year, several new musicals with a lot of buzz and-or big-name actors—Dear Evan Hansen, Natasha, Pierre and the Great Comet, Amelie and Charlie and the Chocolate Factory—will likely contend. So a small musical like Come From Away will have to fight for attention. But a remarkably uplifting story about the September 11 attacks, gives this musical a unique niche and a reason to be optimistic.
For more information go to ComeFromAway.com.