Comedian Anne Meara, of 'Stiller and Meara,' Dies at 85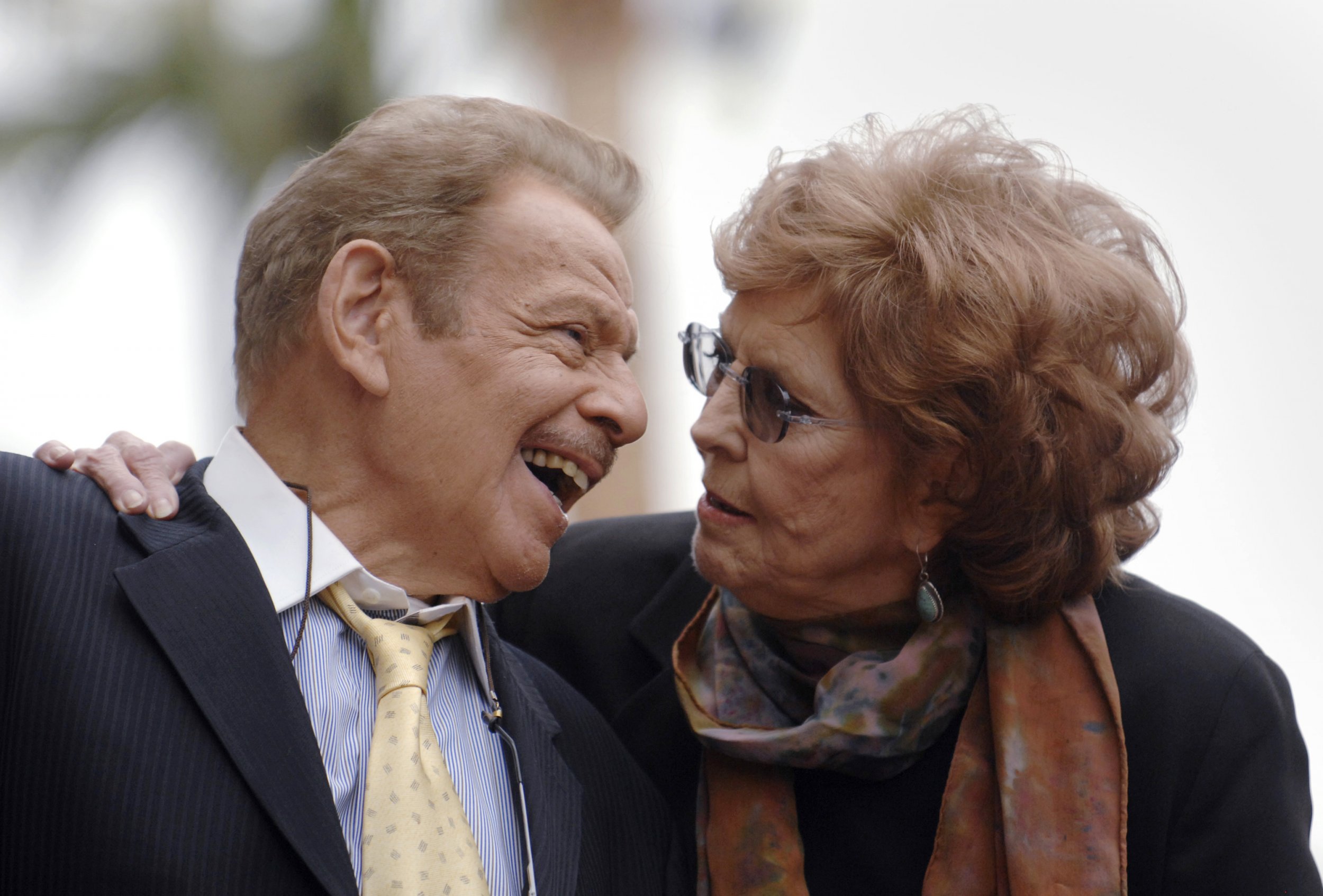 Anne Meara, the veteran comedian known for playing half of the comedy duo "Stiller & Meara" alongside husband Jerry Stiller, died this weekend. She was 85 years old.
Meara is survived by a family of comedy stars: husband Stiller, her collaborator for most of their 61-year marriage, as well as their children, the film actor Ben Stiller and actress Amy Stiller.
"Anne's memory lives on in the hearts of daughter Amy, son Ben, her grandchildren, her extended family and friends, and the millions she entertained as an actress, writer and comedienne," Meara's family said in a statement.
Born in Brooklyn in 1929, Meara first came to prominence with Stiller in the 1960s, as popular performers in nightclubs and later on The Ed Sullivan Show and other television programs. The duo made use of improvisation and often satirized their real-life. The New York Times' obituary notes that Meara held "disdain" for comedians before Stiller talked her into becoming one.
During the 1970s, Stiller & Meara became the voices for a popular radio ad campaign for Blue Nun Wine.
The duo's popularity waned after some time, but Meara ended up a supporting star on television, working on game shows and a wide range of scripted shows. In the mid-1970s, she played Sally, a divorcée-turned-airline stewardess on the sitcom Rhoda. She landed a role as Veronica Rooney on Archie Bunker's Place, which premiered in 1979, and as a widowed grandma on the 1980s show ALF. In addition, she had a handful of film roles furing that time, in movies including The Boys from Brazil (1978), Fame (1980) and Reality Bites, directed by son Ben Stiller. (She also had small appearances in other films starring her son, including Zoolander and Night at the Museum.)
Late in her career, Meara tried her hand at writing with the play After-Play and became known to a younger audience with roles on Sex and the City and The King of Queens in the late 1990s and early twenty-first century.
Meara was nominated for four Emmy awards during her career, as well as a Golden Globe and a Tony for her work on the play Anna Christie in 1993. She and Jerry Stiller were crowned Queen and King of Brooklyn at the Welcome Back to Brooklyn Festival in 2000.
Here she is as Veronica on the The King of Queens:
Ben Stiller tweeted his gratitude and love for his mother on Monday.