Joke About Trump Dying and Leaving Melania a Widow Is Not a Threat, Comedian Says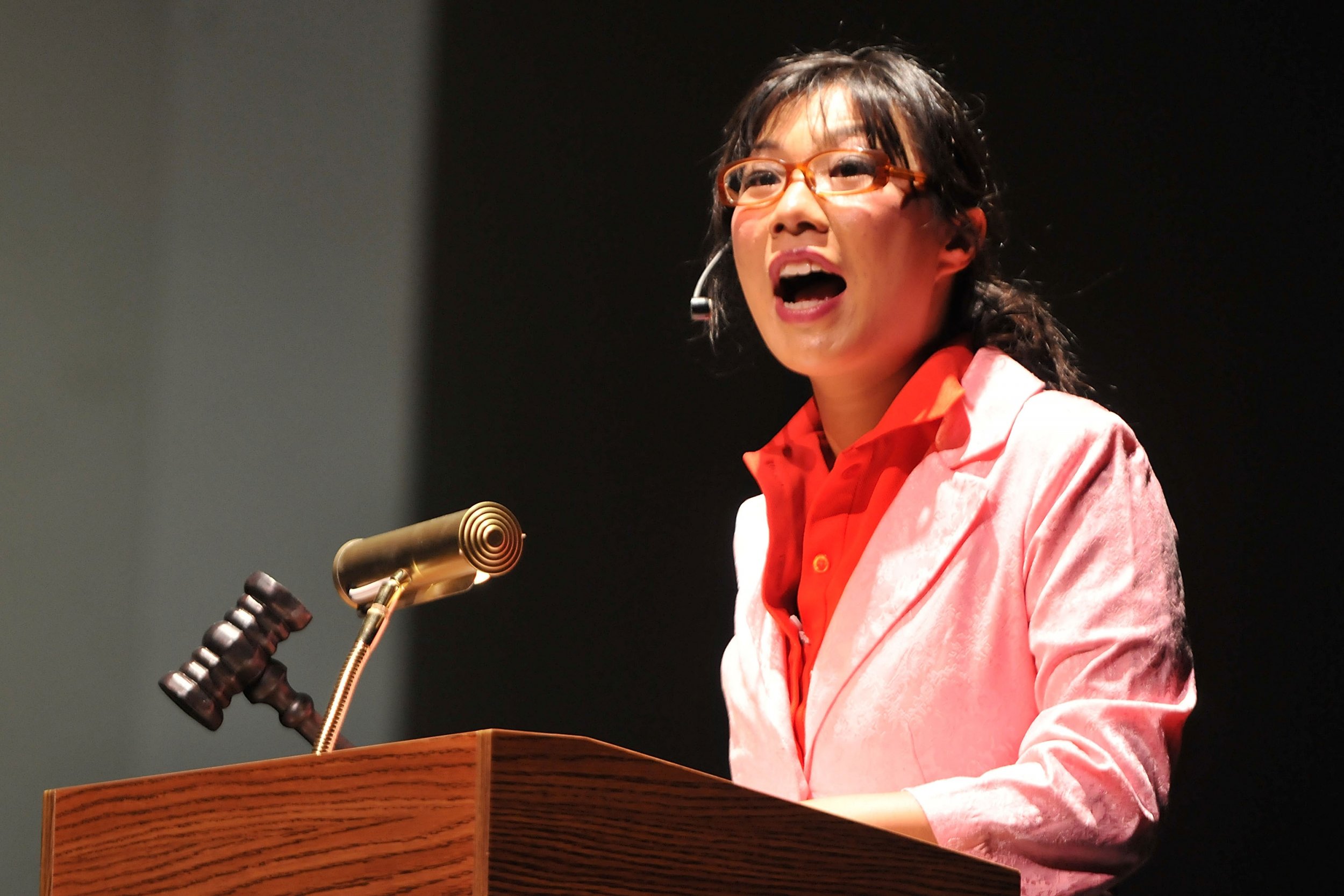 A comedian threatened by President Donald Trump supporters defended her tweet that she dreams of the day first lady Melania Trump will be a widow, saying that Twitter users took it too literally.
"For me, it's looking forward to a time when Trump isn't the president and can't hurt anybody anymore," performance artist and playwright Kristina Wong told Newsweek Wednesday. "That's all that was."
Related: Melania Trump Is A 'Slovenian Captive' In White House, Jimmy Kimmel Says
The Twitter war started on Monday night when Wong saw the first lady's tweet "sending healing thoughts of strength, along with prayers" for ex-President George H.W. Bush, who was in intensive care days after his wife Barbara Bush died. Wong replied with a joke.
"I can't imagine what it feels like for George HW Bush to be a widow but Melania, I dream of the day you will be a widow all too often," Wong tweeted.
Many Twitter users took Wong's tweet at face value and some went so far as to speculate she was plotting to murder the president. At least one user sent a complaint to Twitter, which according to a screenshot Wong posted in the thread, investigated her tweet, "could not identify any violations of the Twitter Rules," and refrained from taking action.
Wong said she received many threats, including ones targeting her race, that she felt were far more offensive than what she tweeted about the first couple.
"I just thought, weird, why are you going to call the FBI and Secret Service on this when Twitter doesn't think it's a threat," Wong said. "The thing that President Trump is doing every day is way more reportable and dangerous just because he has power. I have no power."
Wong said she stands by her tweet "because humor is subjective."
"Obviously if you support him," she said, "It's not going to be funny to you."