Comedian DJ Pryor and 19-Month-Old Son Kingston Star in Denny's Commercial For Father's Day
Comedian DJ Pryor and 19-month-old Baby Kingston got an endorsement deal after a video last week of the pair went viral.
In the video, the father-son duo had what appeared to be a full-on conversation about the finale of the TV show Empire. The restaurant chain, Denny's, apparently noticed their viral video and asked them to star in a Father's Day commercial.
Pryor, 30, shared the commercial on IGTV on Sunday. In a caption, he wrote: "Absolutely Blown Away!!!! We Partnered With Our Favorite Spot @Dennysdiner to have a Little Booth Chat! Very Important For Father Son Bonding HAPPY FATHERS DAY!!!! From Mine to Yours!! Go Get A Grand Slam from Denny's! Love Y'all!!!"
The father-son duo sit in what appears to be a booth at Denny's, for the commercial.
"What's going on in your life, huh?" Pryor asks his son. "We can come [to Denny's] and talk about it."
While Baby Kingston is only 19-months-old and, like many babies, does not seem to communicate in clear sentences yet, Pryor doesn't simplify or slow his speech for his son, and the video is an example of a parent engaging with his child in a way that may enhance the child's cognitive growth.
How do we know? A study from York University, published in April 2019, said that babies who are exposed to adult conversation tend to have better cognitive abilities.
Baby Kingston is Pryor's youngest son. He also has an 8-year-old son, Jabari, with his wife, Shanieke Pryor.
The video about Empire was shared on Facebook by Shanieke, who wrote in a caption, "Only this child!! Having a full-fledged conversation with Daddy and Daddy is just as bad" and included the hashtags "#TheseTwoAreAMess #OurHouseisAlwaysFullofLaughter #MrPersonality #HeNeedsHisOwnShow #KingstonJierre #KJP."
Her post garnered 1.5 million shares in two weeks.
It was also shared by The Shade Room, an entertainment brand with over 15.6 million followers on Instagram. After the news broke that Pryor and Baby Kingston landed a deal with Denny's, the brand shared the commercial and the old video in an Instagram post.
In a caption, The Shade Room wrote that the Pryor and Baby Kingston's "cuteness overload" in the initial video captured the attention of Denny's and "snagged a whole commercial."
The Shade Room's post racked up more than 660,000 likes in seven hours.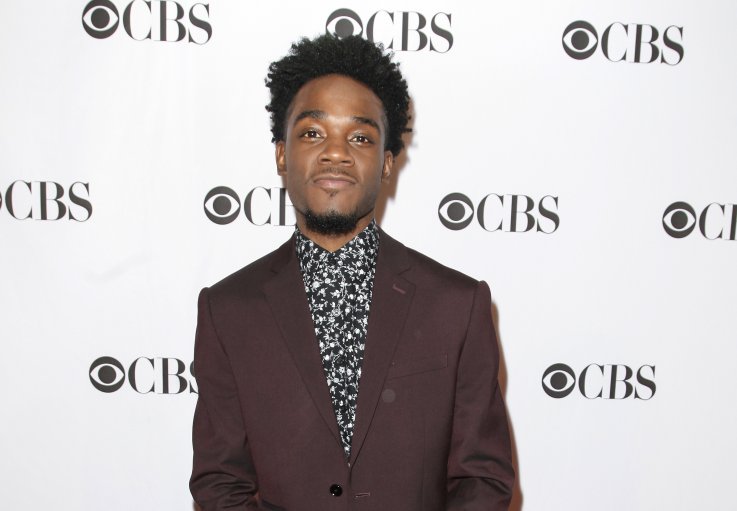 Comedian DJ Pryor and 19-Month-Old Son Kingston Star in Denny's Commercial For Father's Day | Culture