Comedian Norm Macdonald Dies at 61 After Cancer Battle
Norm Macdonald, an influential comedian known for an understated delivery and shocking punchlines, died Tuesday after a private battle with cancer. He was 61.
His longtime producing partner and friend Lori Jo Hoekstra announced the news to Deadline, which was later confirmed by Variety.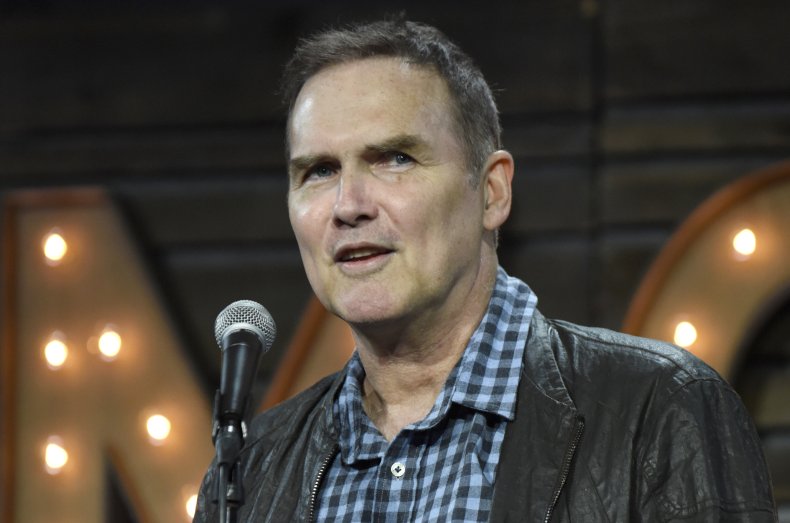 "He was most proud of his comedy," Hoekstra told Deadline. "He never wanted the diagnosis to affect the way the audience or any of his loved ones saw him. Norm was a pure comic. He once wrote that 'a joke should catch someone by surprise, it should never pander.' He certainly never pandered. Norm will be missed terribly."
The Canadian funnyman was perhaps best-known for his five-year run as a cast member on Saturday Night Live in the 1990s, during which he spent three years as host of the "Weekend Update" segment. During his run on the sketch comedy show, he was also known for his impressions of Burt Reynolds, Larry King, Bob Dole and others.
Prior to Saturday Night Live, Macdonald wrote for The Dennis Miller Show and the sitcom Roseanne. He also made guest appearances on various programs, including The Drew Carey Show and NewsRadio.
In 1998, after departing SNL, he starred in the film Dirty Work and then his own sitcom, The Norm Show (1999-2001). Additionally, he had a recurring role on the ABC comedy The Middle and provided the voice of "Death" on the Family Guy.
In 2011, he hosted a short-lived program on Comedy Central called Sports Show with Norm Macdonald.
In more recent years, he launched a video podcast, Norm Macdonald Live, as well as Netflix's Norm Macdonald Has a Show.
Macdonald has long contended that his tenure on Saturday Night Live ended because Don Ohlmeyer, president of NBC's West Coast division, objected to his constant berating of O.J. Simpson during the former football star's notorious murder trial. (Ohlmeyer has long denied the accusation.)
Macdonald has been called a "comedian's comedian" and cited as a practitioner of anti-humor, a term he wasn't fond of, due to appearances on celebrity roasts and talk shows where he would deliver old-fashioned jokes apparently designed to be unfunny.
Other movie credits for Macdonald include Billy Madison, The People vs. Larry Flynt and as the voice of Lucky the dog in Eddie Murphy's Dr. Dolittle remake. He reprised the latter role for two Dr. Dolittle sequels.
He also released the stand-up comedy albums Ridiculous, Me Doing Standup and Hitler's Dog, Gossip & Trickery.