Ukraine's New Comedian President Calls for Dismissal of Rudy Giuliani-Linked Prosecutor, Dissolves Parliament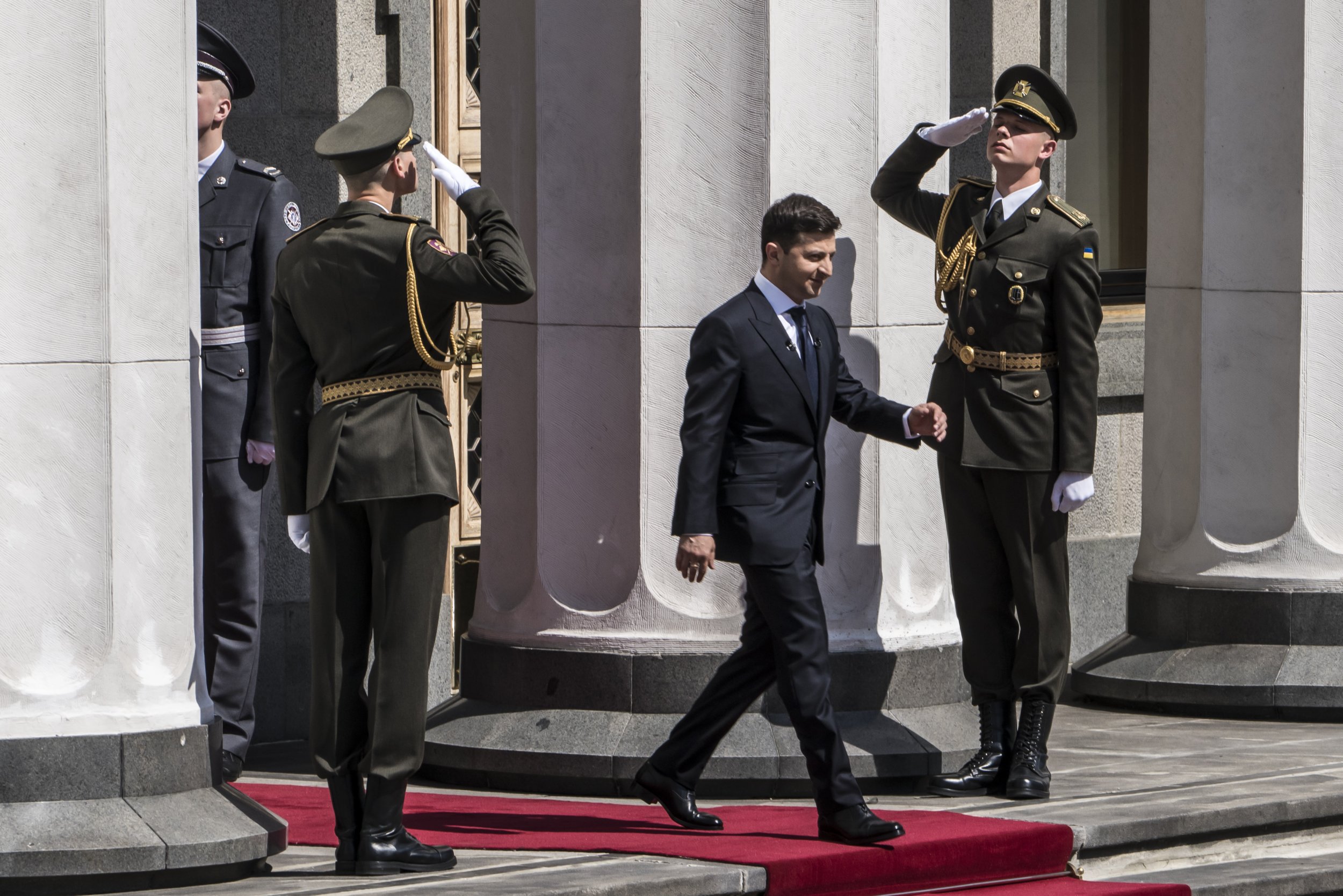 Comedian and actor Volodymyr Zelenskiy was sworn in as Ukraine's president on Monday and immediately made moves to rid the country's political landscape of those believed to be loyal to former President Petro Poroshenko.
During his inaugural address, Zelenskiy announced that he would dissolve Ukraine's parliament and called for the dismissal of prosecutor General Yuriy Lutsenko, a controversial figure with ties to President Donald Trump's lawyer Rudy Giuliani. Experts said that Lutsenko, who was involved in an ongoing effort by allies of President Donald Trump to accuse Ukraine of meddling in U.S. elections in favor of Trump's rivals, has played politics in both Ukraine and the U.S.
"Zelenskiy's call for Lutsenko's dismissal is a very right one, as the prosecutor general failed prosecution reform, dumped important investigations and turned the agency into his own PR service group," Daria Kaleniuk, the executive director of Ukraine's anti-corruption action center, told Newsweek. "While other presidential appointees already resigned, Lutsenko does everything possible to remain at his position, which is a big shame."
Experts said that Zelenskiy, who won the presidency with more than 70 percent of the vote, was calling for early elections to ride his campaign's wave of momentum and ensure that his new political party obtained seats in parliament.
"There's not going to be a honeymoon period. Zelenskiy needed parliamentary elections as soon as possible, he needed a [parliament] that was willing to work with him," Melinda Haring, an expert on Ukraine at the D.C.-based think tank the Atlantic Council, told Newsweek. "Getting a new [parliament] is probably his highest priority."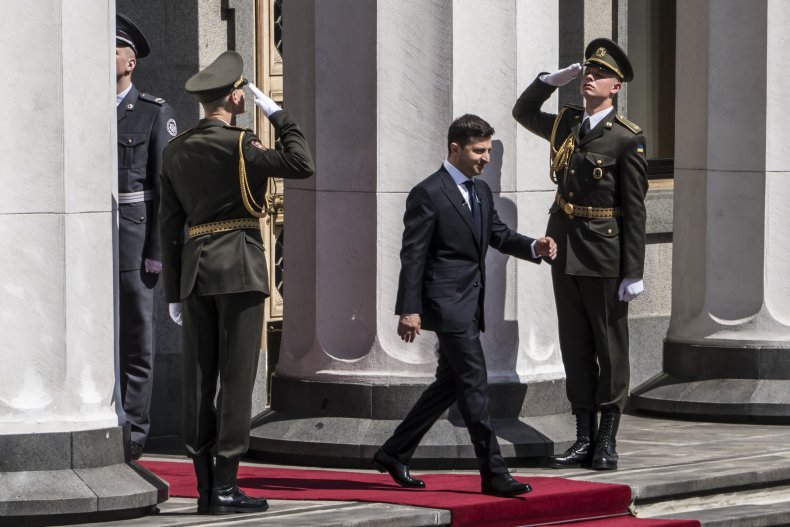 The president had the authority to dissolve parliament and call for snap elections, but the timing might nevertheless prove controversial and the move could face legal challenges. Parliamentary elections were originally scheduled for October 27, which meant that the parliament must be dissolved by May 27 in order for snap elections to be held within a legal timeframe. It was unclear whether Zelenskiy had already signed the decree for parliament's dissolution.
On Friday, several parties in Ukraine's ruling coalition broke apart, a move that gave them an extra 30 days to form a new coalition. Ukrainian law stipulated that the government could not be dissolved during that period. The move, pushed forward by the opposition party People's Front, was widely seen as a political maneuver to stop Zelenskiy from calling early elections.
"The president has the authority [to dissolve parliament], but it's not clear he has the authority to do so at this time," Ambassador John Herbst, a former ambassador to Ukraine, told Newsweek. "The reason why the coalition was dissolved on Friday was to prevent Zelenskiy from calling for early elections. I don't think you're going to see a new coalition form before May 27."
Nevertheless, people familiar with the matter told Newsweek that it was likely parliamentary elections would be held in July. Hours after Zelenskiy's inauguration, Prime Minister Volodymyr Groysman, the head of the government, announced his resignation. The decision to step down was widely perceived as an acceptance of the need for snap elections.
During his first address as president, Zelenskiy quoted another actor-turned-president, Ronald Reagan. He also called for the dismissal of Ukraine's defense minister and the head of the state security service, both of whom are believed to be loyal to Poroshenko.
Zelenskiy also asked lawmakers to strip officials of their immunity from prosecution so they could be tried for corruption.
"You will have two months for this," he said, alluding to the fact that new parliamentary elections would be held in July. "Do it, and you will deserve medals."