Comedians Who Followed, Heckled Fox News Host on Subway Take Down Video of Incident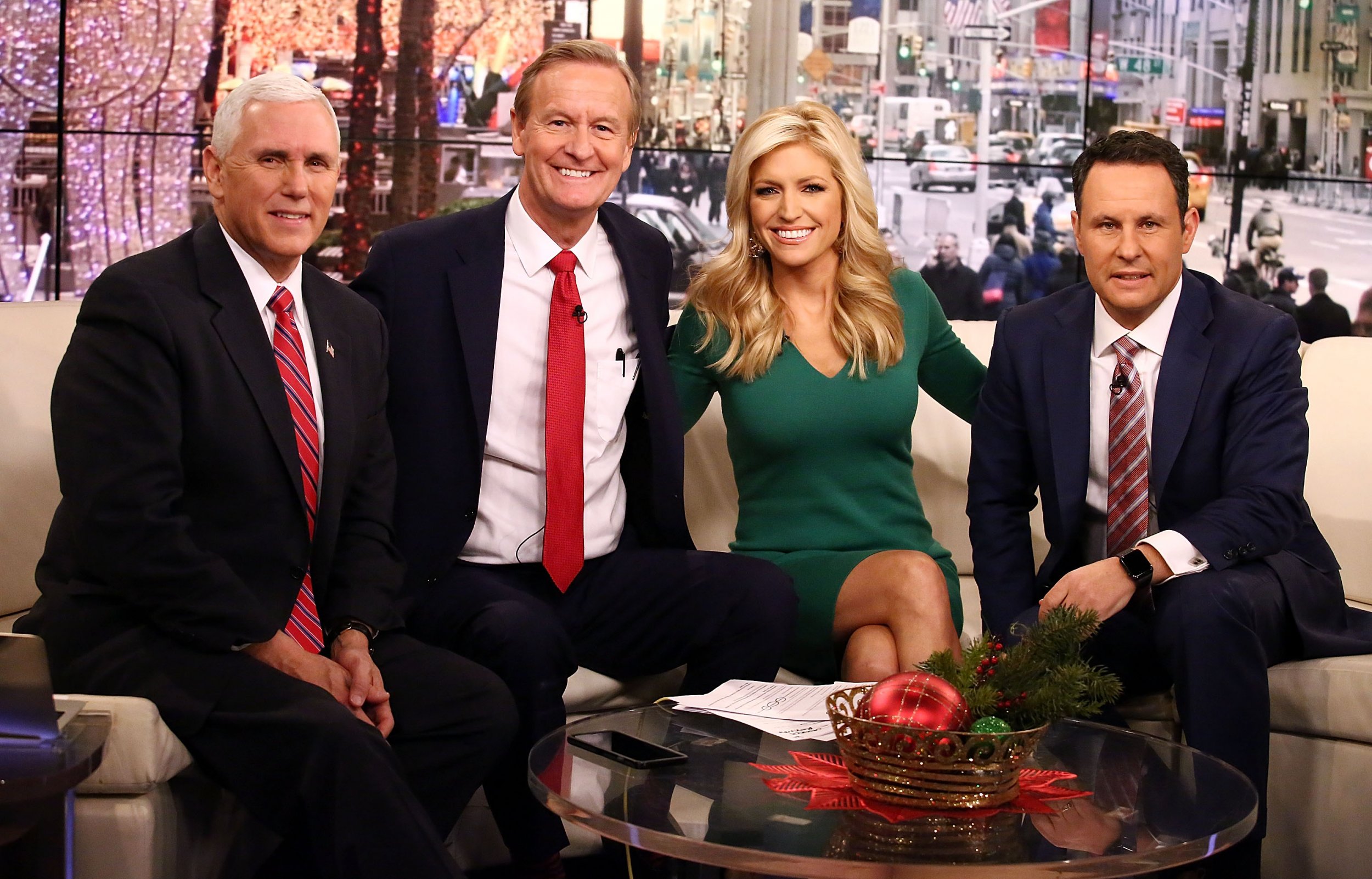 Two comedians who followed Fox & Friends host Brian Kilmeade onto a New York City subway and screamed at him have taken down a video showing the incident after receiving social media criticism. The footage, which was initially posted on Friday, was removed on Sunday night, The Hill reported.
Jason Selvig and Davram Stiefler followed Kilmeade onto a train, where they confronted him. The two men accused Kilmeade of sexually harassing Gretchen Carlson, who formerly worked on the show but has not leveled such allegations against her former co-worker.
"Hey everyone, this is Brian Kilmeade, he says lots of weird, kinda racisty stuff on the news a lot," Stiefler yelled. "This is the closest personal adviser to Donald Trump, the 'Fox & Friends' host Brian Kilmeade. If you have anything you want Donald Trump to say or do, tell this guy, 'cause he's the only person in America that Donald Trump listens to."
Past and present co-workers came to Kilmeade's defense.
"My friend @kilmeade was harassed in the nyc subway yesterday. He is one of the nicest people I know. Where do we draw the line? Why do people think they're above the law? Can you imagine if this was a @CNN or @MSNBC host or a woman? It's outrageous, sick and dangerous," Fox News meteorologist Janice Dean tweeted.
Newsweek subscription offers >
Other colleagues, including NBC News' Megyn Kelly, chimed in with criticism.
Kilmeade did not respond as Selvig and Stiefler taunted him. When the Fox host exited the train, he turned to the duo and told them to "think about what you're doing."
"Kilmeade, along with regular Fox & Friends co-hosts Steve Doocy and Ainsley Earhardt, have been criticized for either pandering to Trump or failing to objectively cover his administration," Newsweek previously reported. "Other Fox hosts like Sean Hannity, who reportedly speaks on a regular basis with Trump, and Laura Ingraham have received similar criticism."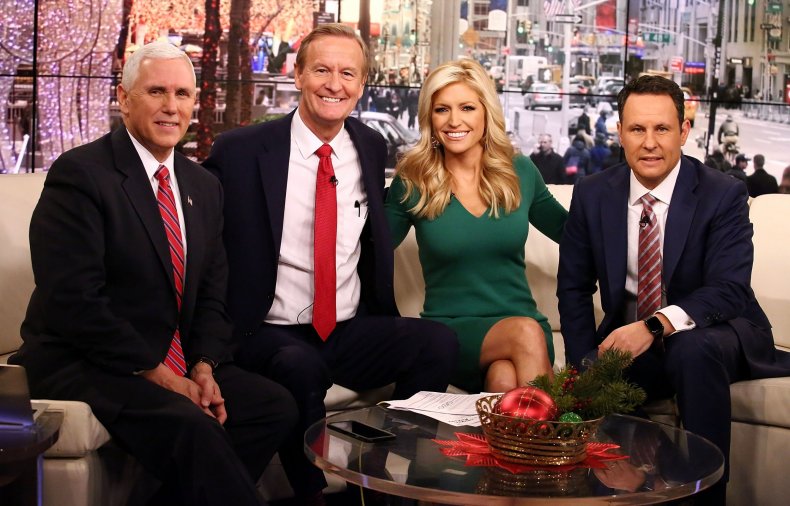 Kilmeade regularly praises Trump and defends the president's policy. In June, his attempts to back the U.S. leader sparked backlash.
"Like it or not, these aren't our kids," Kilmeade said while defending Trump's "zero tolerance" immigration policy, which has led to the separation of migrant families and the detention of children trying to enter the U.S. "Show them compassion, but it's not like he's doing this to the people of Idaho or Texas. These are people from another country."
The host has occasionally challenged the president. Last week, Kilmeade denounced Trump's mockery of Christine Blasey Ford, the first woman to accuse Supreme Court Judge Brett Kavanaugh of sexual assault.
Comedians Who Followed, Heckled Fox News Host on Subway Take Down Video of Incident | U.S.