Comedy Central Caves to Cancel Culture, Removes Episode from 'The Office' Line-up
NBC's long-running show The Office is the latest comedy series to join the list of those to become casualties of cancel culture.
That's as viewers familiar with one of America's favorite mockumentaries watching a recent Sunday marathon on Comedy Central noticed that the show's "Diversity Day" episode was omitted from the rotation.
Ironically, the politically incorrect episode satirizes contemporary corporate "diversity and inclusion" policies. It features the impetuous and chronic jester Michael Scott (Steve Carell) forcing his paper company employees to participate in a racial diversity seminar when, in fact, it's his behavior that necessitates the training. During the seminar, he speaks in an exaggerated Indian accent and reprises Chris Rock's notorious standup routine about different kinds of Black people.
The segment, which was the second in the series' first season that originally aired on March 29, 2005, is just the latest example of content censored in an increasingly woke era with corporations and big tech companies now deciding what audiences can and cannot see.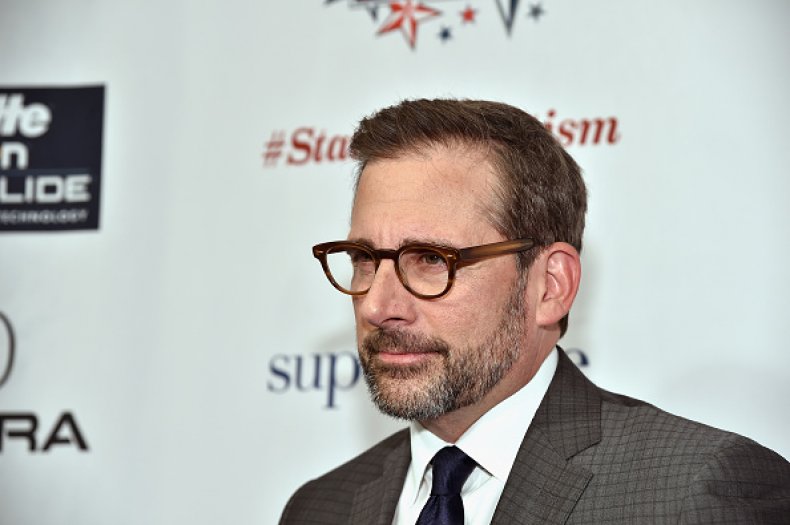 It follows previous comedic content taken out of viewing line-ups including episodes from Comedy Central's South Park and NBC's Seinfeld.
It was in June of 2020 that HBO Max acquired South Park, except for the five most controversial episodes depicting religious figures, including the Prophet Muhammad. Those episodes unavailable include "Super Best Friends" from Season 5, "Cartoon Wars" Part I and II from Season 10, "200" from Season 14 and "201" from Season 14. Previously, they were unavailable to stream on services like Netflix, Hulu, Amazon Prime, Comedy Central, iTunes and South Park Studios.
Likewise, NBC pulled Seinfeld's "The Puerto Rican Day" from syndication despite it being the show's second-highest-rated episode of all time with 38.8 million viewers. The episode finds the Seinfeld gang stuck in a traffic jam during New York City's annual Puerto Rican Day Parade. Controversy arose over the scene in which the character of Cosmo Kramer accidentally burns and then stomps on the Puerto Rican flag. The episode with the flag-burning scene unedited was added back to syndication in August of 2002.
Outside of comedic content, Disney+ in October 2020 dropped several of its classics featuring stereotypical character portrayals from their Kids Profile. The move meant that children under 7 could no longer watch titles like Dumbo, Peter Pan, Swiss Family Robinson and The AristoCats. Disney's rationale behind the removals was that this younger audience might not be of reading age to understand advisories noting "negative depictions and/or mistreatment of people or cultures" added to certain content. In the case of 1941's Dumbo, objections were raised to the film's singing crows that paid homage to racist minstrel shows while Peter Pan and Swiss Family Robinson include negative portrayals of Native Americans and foreigners.
The removal of that content has occurred while classic Looney Tunes characters like Pepe Le Pew and Speedy Gonzales have been cancelled and even re-created due to shifting public attitudes.
While Newsweek reached out to multiple spokespeople at Comedy Central and ViacomCBS about its recent omission of The Office episode, no one responded to our query as to why it was removed. Newsweek also reached out to comedian Larry Wilmore, who was the central guest star in the segment, but he declined to comment.
Meanwhile, Twitter was aghast last week with comments from disappointed fans regarding the "Diversity Day" deletion.
"It was only a matter of time. Just wait until they get to the episode where Michael dons an Afro wig to mock Darryl. There will no doubt be riots," tweeted Daily Caller contributor Bradley Stein, who added the hash tag #BuyTheBoxSet.
That's while Twitter user Austin Keller tweeted "You know the world is coming to an end when they start canceling episodes of the office. It truly is the only thing holding me together at this point." Both were responding to a tweet about the deleted episode by sports and pop culture blog Barstool Sports.
That's while British actor John Cleese announced last week he's taking on the topic of "cancel culture" in the forthcoming TV documentary series Cancel Me. In it, the star of Monty Python and Fawlty Towers will meet various people who have been "cancelled" because of their actions or statements along with activists who have led opposition to certain public figures. Cleese himself has seen an episode of his own Fawlty Towers canceled for a scene in which racist language was used in an anecdote about the West Indies cricket team.
Needless to say, both Ricky Gervais, who created The Office and starred in the original British series version, and Carell have said publicly that the show would be banned if it were to air for the first time through today's uber-sensitive lens.
"I mean, the whole idea of that character, Michael Scott, so much of it was predicated on inappropriate behavior," said Carell in a 2018 interview.
There may be no doubt that characters like Michael Scott take situations too far and Seinfeld's Kramer, who often didn't intend to be inappropriate, seemed to always put himself in such situations.
Still, it's also worth noting that Greg Daniels, who adapted the U.K. version of The Office, has said he purposely made the "Diversity Day" episode the way he did to create the intimate setting for the series' best stories that the whole show was based on. As each character is forced to tape cards to their forehead with a different ethnicity and to speak about it in a small conference room, the cast built chemistry between them. It also introduced the characters of Kelly and Toby, which set up the forthcoming feud between Toby and Michael and began Kelly's journey.
And then there's the point that the purpose of comedy is to make us laugh and it can't always exist in the context of what others find appropriate or inappropriate.
As writer Bobby Burack of the sports media website Outkick put it in a recent article, he penned, "The brilliance of comedy is that it not only makes us laugh but it's powerful. "Diversity Day" doesn't promote racism. Instead, it mocks the wrong-mindedness of racism."
Emily Jashinsky, cultural editor of The Federalist, said "It's pathetic that a network dedicated to comedy lacks the courage or will to air sharp satire like 'Diversity Day'."
But for now, whether it's a TV watcher who recently discovered the show's quirky humor through re-runs that ran during the pandemic, or a die-hard fan lapping up the show's quick-witted one-liners, television viewers aren't likely to see the "Diversity Day" episode in the future.
Corrected 09/01/2021, 4:08 p.m. ET: An earlier version of this article misspelled the title South Park and misidentified Disney's The Aristocats as "The Aristocrats."