Comedy Central Amps Up The Diversity With 'The New Negroes' and Reggie Watts' 'Taskmasters'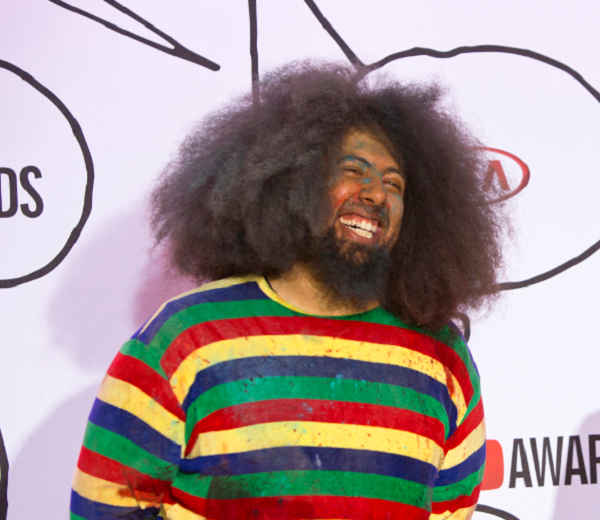 Comedy Central remains one of the most diverse television networks after giving the green light to two new shows, which star and are produced by people of color.
The network has made a concerted effort to feature shows and comedy specials created and performed by a broad spectrum of talent and will soon premiere "Taskmaster" and "The New Negroes."
Both series are conceptually completely different—"Taskmaster" follows the format of the U.K.'s comedy competition of the same name while "The New Negroes"will serve as a stand-up musical series—but they both feature main talent of African-American decent.
Get your unlimited Newsweek trial >
Musician Reggie Watts, who headlines the band on "The Late Late Show with James Corden," is set to host "Taskmaster," which he also executively produced. Watts will star as the head taskmaster on the show and will judge five up-and-coming comedians as they compete against each other in a series of challenges that test their creative and comedic skills.
Meanwhile, comedian Baron Vaughn, who stars in NBC's drama series, "This is Us," will host "The New Negroes" alongside hip-hop artist Open Mike Eagle, who both executive produce the series. The show features guest appearances from a collection of comedians—new and well-known—and taps into "black comedy while presenting multiple points of view and different angles on material and performances that is reflective of the world we are living in," Comedy Central President Kent Alterman said to Deadline Tuesday.
No exact premiere dates have been set for either series, but both are slated for a 2017-18 release.
Get your unlimited Newsweek trial >
Compared to most cable networks—with the exclusion of BET, Centric, Telemundo and the few other smaller networks that specifically target black and Latino audiences—Comedy Central's diversity has been unmatched.
Granted, broadcast networks like Fox and ABC have been doing more to up the ante on the diversity within their lineups. Along with producing highly-rated shows with black female leads like "Scandal" and "How to Get Away with Murder"—both of which are created by black female showrunner Shonda Rhimes—ABC also appointed its first African-American president, Channing Dungey. Meanwhile, Fox is capturing audience attention with hit shows like "Empire," which features an all-black cast and "Blackish," headlined by comedian Anthony Anderson and Tracee Ellis Ross. The network also recently rolled out "Star," "The Exorcists" and "Lethal Weapon," which feature black or Latino leads.
Still, the growing diversity on major networks lags behind Comedy Central, which has aired stand-up specials from Kevin Hart and Deon Cole to Kumail Nanjiani and Jo Koy. Not to mention the highly praised shows Comedy Central has produced that brought comedians of color like Keegan-Michael Key, Jordan Peele and Sam Richardson to prominence.
Alterman says the cable network made a specific effort to diversify its lineup. "The network when I got here was pretty traditionally targeted toward young white guys, both in terms of who the audience was and who was creating the shows for the audience," he said, according to IndieWire. "We started changing that a few years ago by expanding that into having funny women on the network, with Amy Schumer and "Broad City" and a lot more since. We want to open up our aperture to reflect the multi-faceted audience that's out there. A diversity also of formats and genres and premises within comedy."
Check out a list of a few shows that shaped Comedy Central's diverse programming:
Chappelle's Show: From 2003 to 2006, Dave Chappelle's sketch comedy series, which he created, wrote and produced, dominated comedy television.
Key and Peele: The 30-minute sketch comedy show, which the headlining comedians created, was on air from 2012 to 2015.
Detroiters: The new series, starring producers and creators Sam Richardson and Tim Robinson, already is a hit with fans and has been approved for a second season.
The Daily Show with Trevor Noah: Noah became the second black man to host a late night television show when he took the reins from Jon Stewart in 2015.
Broad City: Although two females, Abbi Jacobson and Ilana Glazer, headline and write the series, which debuted in 2014, cast member Hannibal Buress' role on the show was so favorable with fans, he was later offered his own weekly Comedy Central special, Why? With Hannibal Buress, which aired in 2015.
Comedy Central Amps Up The Diversity With 'The New Negroes' and Reggie Watts' 'Taskmasters' | Culture