Now That 'SNL' Is Done for the Season, Try These Other Comedy Shows
So, the 45th season of Saturday Night Live has concluded, and so has your designated weekend laugh fest. What a bummer!
But just because you won't get to watch Kate McKinnon, Kenan Thompson, Mikey Day and the rest of the gang act ridiculously in comedy sketches for the next few months doesn't mean you have to dial down the humor. There are plenty of comedy shows—some sketches and some sitcoms—that will still be available for your viewing pleasure throughout spring and summer. What's even better, you can binge-watch them all on streaming networks or pace them out until fall, whichever you choose.
Check out our list of the best comedy shows to stream right now below.
Ramy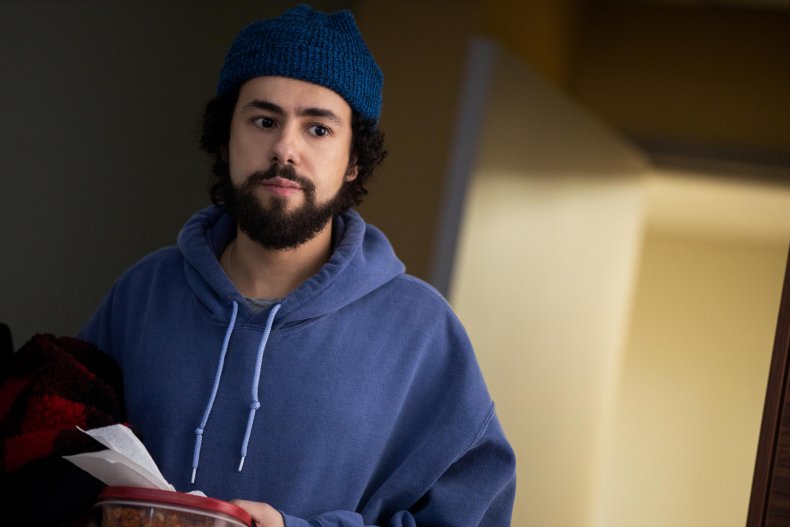 The Hulu original comedy series follows a 20-something fictionalized version of Ramy Youssef, an Egyptian-American stand-up comedian and the series creator, as he grapples with the same woes as most of his millennial peers: finding love, making money and dealing with his overbearing parents. Except Ramy's trying to figure out his life while embracing Islam. Like many young people embarking on a path to religion, the comedian falls short—hard and often. On the second season of the show—set to release on Hulu on May 29—Ramy dives deeper into his faith and tries to stay on the right path but the fine women he keeps encountering makes it so hard. He attempts to get some help freeing his mind from his sinful desires by enlisting a spiritual mentor played by Oscar-winner Mahershala Ali.
I Think You Should Leave With Tim Robinson
Now here's some sketch comedy right out of the SNL playbook—which is fitting considering that Tim Robinson is a former SNL writer. On the Netflix series, viewers can catch Robinson and his comedy friends appear in the most bizarre sketches, like when Ebenezer Scrooge gets a visit from the ghost of "way future," or when Robinson plays a game-show host who gets beat up by an adorable mascot.
Astronomy Club: The Sketch Show
What happens when Robin Hood robs a black family or a father is disappointed in his son's choice of porn? These are the types of off-kilter sketches you can expect to see on Netflix's Astronomy Club. Composed of Upright Citizens Brigade's first all-black comedy team, the show follows a group of young comedians—Keisha Zollar, Monique Moss, Shawntane Monroe Bowen, Jerah Milligan, Caroline Martin, James III, Raymond Cordova and Jonathan Braylock—as they come up with the kookiest cultured sketches they can think of while living together in a Real World–esque comedy house. What transpires is absolute comedic madness like the "Magical Negro Rehab" and "Ice Cube Appreciation Day."
Portlandia
You may have already watched all eight seasons of Portlandia when it aired on IFC from 2011 to 2018, but maybe you haven't. Either way, it's worth watching again and again on Netflix, where it's currently streaming. Fred Armisen and Carrie Brownstein will have you in stitches with their portrayals of zany characters like Armisen's Candace, a true feminist and co-owner of the Women and Women First bookstore, or Brownstein's men's rights activist role of Andy. You'll definitely get a kick out of the pair swapping genders to play the toxic couple Nina and Lance.
Schitt's Creek
Now here's a comforting comedy series. Schitt's Creek will give you the warm and fuzzies just as much as it will crack your side to see the newly bankrupt Rose family transition from hoity-toity aristocrats to small-town bumpkins. Fascinate yourself with Moira Rose's (Catherine O'Hara) abundance of wigs and unplaceable accent. Explore the hilarity of Johnny Rose (Eugene Levy) and Roland Schitt's (Chris Elliot) awkward bromance while the birdbrained Alexis Rose (Annie Murphy) stuns her brother David (Daniel Levy) with her adorably low IQ. After bingeing a few episodes (trust us, you won't want to turn this show off), "Ew, David," may become a staple response in your repertoire. All five seasons of Schitt's Creek are available on Netflix. And with the sixth and final season of the Canadian comedy series already having made its way to Netflix U.K. on Friday, it will likely be headed to the U.S. sooner rather than later.