Hillary Clinton Email Investigation Gave James Comey 'Queasy Feeling'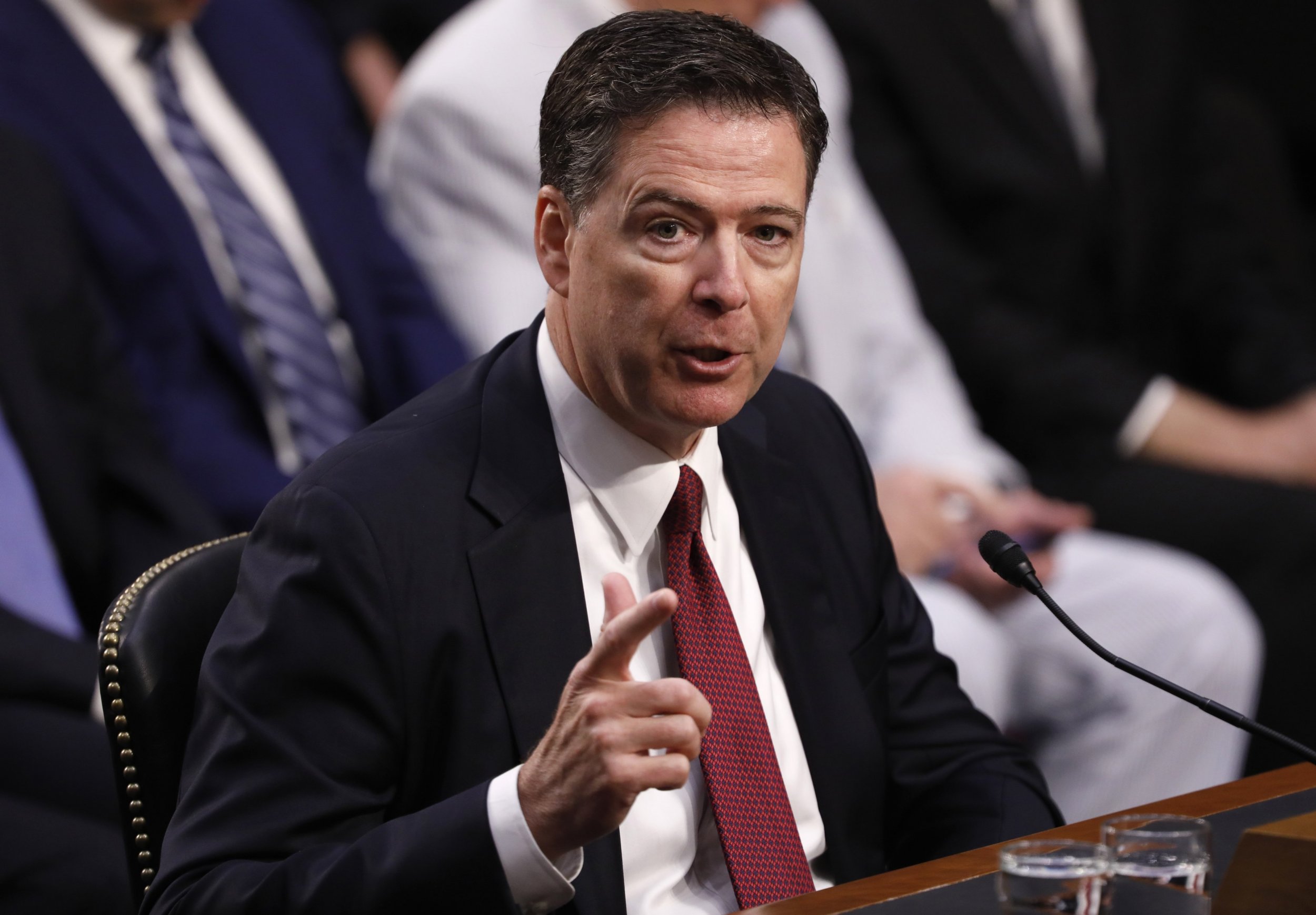 Former FBI Director James Comey said he had a "queasy feeling" after being asked to downplay the seriousness of the FBI's investigation into Hillary Clinton's emails. During his testimony before the Senate Intelligence Committee Thursday, Comey said that former Attorney General Loretta Lynch requested that he call the FBI's look into her use of emails a "matter," rather than an "investigation."
Related: Who is James Comey? Before Trump testimony, former FBI director was registered Republican who investigated Clintons
"At one point, the attorney general had directed me not to call it an investigation, but instead to call it a matter, which confused me and concerned me," he said. He added that the interaction encouraged him to make an independent announcement of his findings in the case into Clinton's use of a private email server during her time as secretary of state. Lynch's meeting with former President Bill Clinton on the tarmac of an airport in Arizona was another factor playing into his decision, he said.
Later asked to clarify his directions from Lynch, Comey said, "She wanted to know was she going to authorize us to confirm that we had an investigation. She said, 'Yes, but don't call it that. Call it a matter.' I said, 'Why would I do that?' And she said, 'Just call it a matter.'"
Comey added that the language he was asked to use was the same as that which was being conveyed by the Clinton campaign.
"That language tracked the way that the campaign was talking about the FBI's work, and that's concerning," he said under questioning. "I don't know whether it was intentional or not, but it gave the impression that the attorney general was looking to align the way we talked about our work with the way a political campaign was describing the same activity, which was inaccurate. We had a criminal investigation open, and so that gave me a queasy feeling."
Comey announced at a news conference last July that the FBI would not be recommending charges against Clinton, who ran against President Donald Trump in the 2016 election campaign. But, he said at the time, Clinton's handling of classified information was "extremely careless."
Comey, who began his tenure as FBI director in 2013 before being fired by Trump last month, subsequently faced severe questioning on Capitol Hill about his decision. Just days before the election last November, Comey announced that new emails had been discovered that may be related to the probe into Clinton. The Democratic candidate and her supporters have since claimed that Comey's statement helped cost Clinton the election.