How to Throw a Comey Testimony Viewing Party, Complete With White Russians and Watergate Décor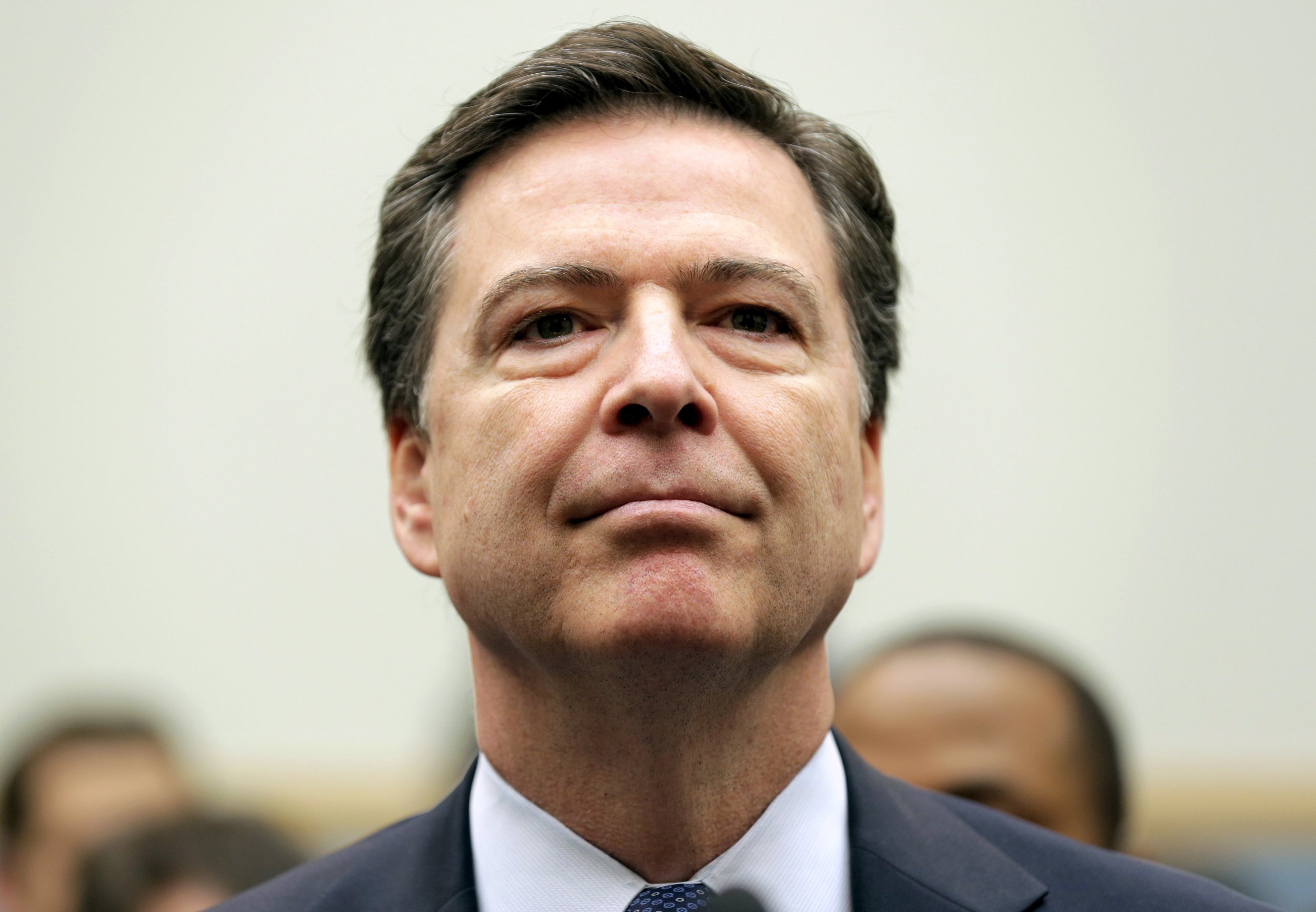 Y'all ready for this?
Fired FBI Director James Comey is scheduled to testify before the Senate Intelligence Committee Thursday morning, and the nerd world is hype. At least three networks have vowed to broadcast Comey's appearance live, several bars have announced they're opening early for watch parties complete with "covfefe" cocktails, and CNN even called the event "Washington's Super Bowl."
If you're a politics fan, a news hound or just someone who loves drama, you can get in on the Comey hearing action by throwing your own viewing party. Here's how.
Send out invitations.
In order to tell your guests about the party, channel the Comey memos, which the ex-director reportedly wrote to chronicle his conversations with President Donald Trump once he sensed things were going south. A quick Google search for "top secret party invitation" will connect you with the perfect "classified" graphic, which can double as a reference to the investigation into Hillary Clinton's private email server that allegedly was the root of Comey's termination.
Select your menu.
Seeing as the rumor mill suggests Comey was fired because he was running the investigation into the Trump campaign's possible connections to Russia, you've got to serve white Russians, right? Who cares that it's 10 a.m.? The government is falling apart.
You can pair them with syrniki, the cottage cheese pancakes that are beloved in Eastern Europe, and make impeachmint mixed drinks—but realize that the idea of impeachment, while popular, would be hard to pull off, given that the GOP controls the Senate and that it's happened only twice before.
Decorate.
James Clapper, a former director of national intelligence, said this week that the Trump camp's possible ties to Russia are worse than Watergate, the 1970s scandal that unfolded when President Richard Nixon tried to cover up a burglary at the Democratic National Committee offices. So invoke that as your party theme.
Plaster your walls with newspaper front pages showing huge "Nixon Resigns" headlines. Set out cigarettes and ash trays. Give away copies of All the President's Men.
Settle in.
It's time for the show to start. Load up a live stream, print out your drinking game and gather around your guests. While you're waiting, make sure to set up a second screen so you can see if Trump tweets. Review your pocket Constitution, à la Khizr Khan. Register everyone to vote. Subscribe to a newspaper.
Regardless of whether Comey drops a bombshell, you can still have a good time.