When it comes to watching people go after the president, it seems the American public is much more interested in what an adult-film star has to say than a former FBI director. James Comey's interview on ABC's 20/20 Sunday night attracted 9.8 million viewers. While that represented a respectable number, it was less than half the 22 million who tuned in last month to watch Stormy Daniels dish the dirt on her alleged affair with President Donald Trump.
In his interview, Comey, who was fired by Trump last May, lambasted the president, calling him "morally unfit" to be president. Comey's talk with George Stephanopoulos aired in anticipation of Tuesday's release of his book, A Higher Loyalty: Truth, Lies, and Leadership, in which he is widely critical of Trump.
Viewership for his interview, though, was negatively impacted by the Academy of Country Music Awards, which aired simultaneously on CBS and garnered 12.1 million viewers. In contrast, the 60 Minutes interview with Daniels was aided by a much-watched NCAA basketball game leading into it.
Daniels's interview contained a startling claim that she was threatened in a Las Vegas parking lot to keep quiet about her alleged affair with the future president. Daniels was paid $130,000 by Trump's personal lawyer Michael Cohen just weeks before the 2016 election, a payment she has claimed was made to ensure her silence.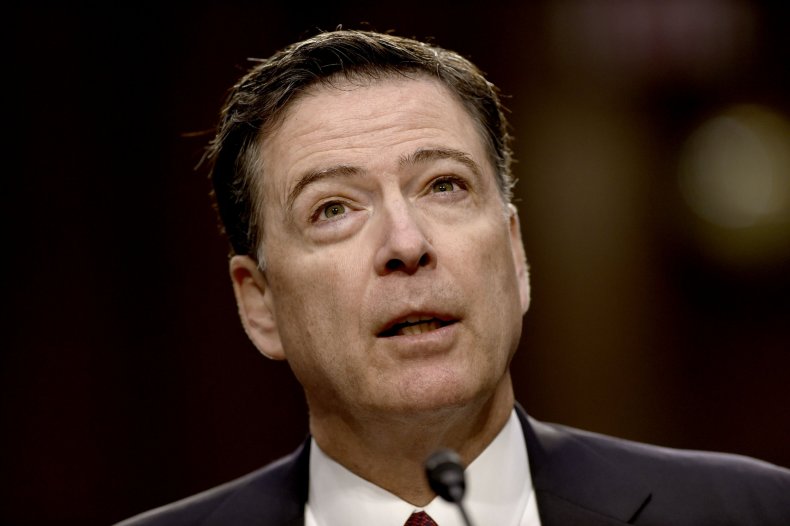 While the Comey interview could not match the numbers for Daniels's sit-down, which attracted the largest 60 Minutes audience in almost a decade, it did at least have one notable viewer.
According to White House press secretary Sarah Huckabee Sanders, Trump "saw bits and pieces of it," though "did not watch the entire thing."
Trump is certainly aware of the numerous negative comments Comey made about him.
"Comey drafted the Crooked Hillary exoneration long before he talked to her (lied in Congress to Senator G), then based his decisions on her poll numbers," Trump tweeted in his latest assault on Comey Monday. "Disgruntled, he, McCabe, and the others, committed many crimes!"