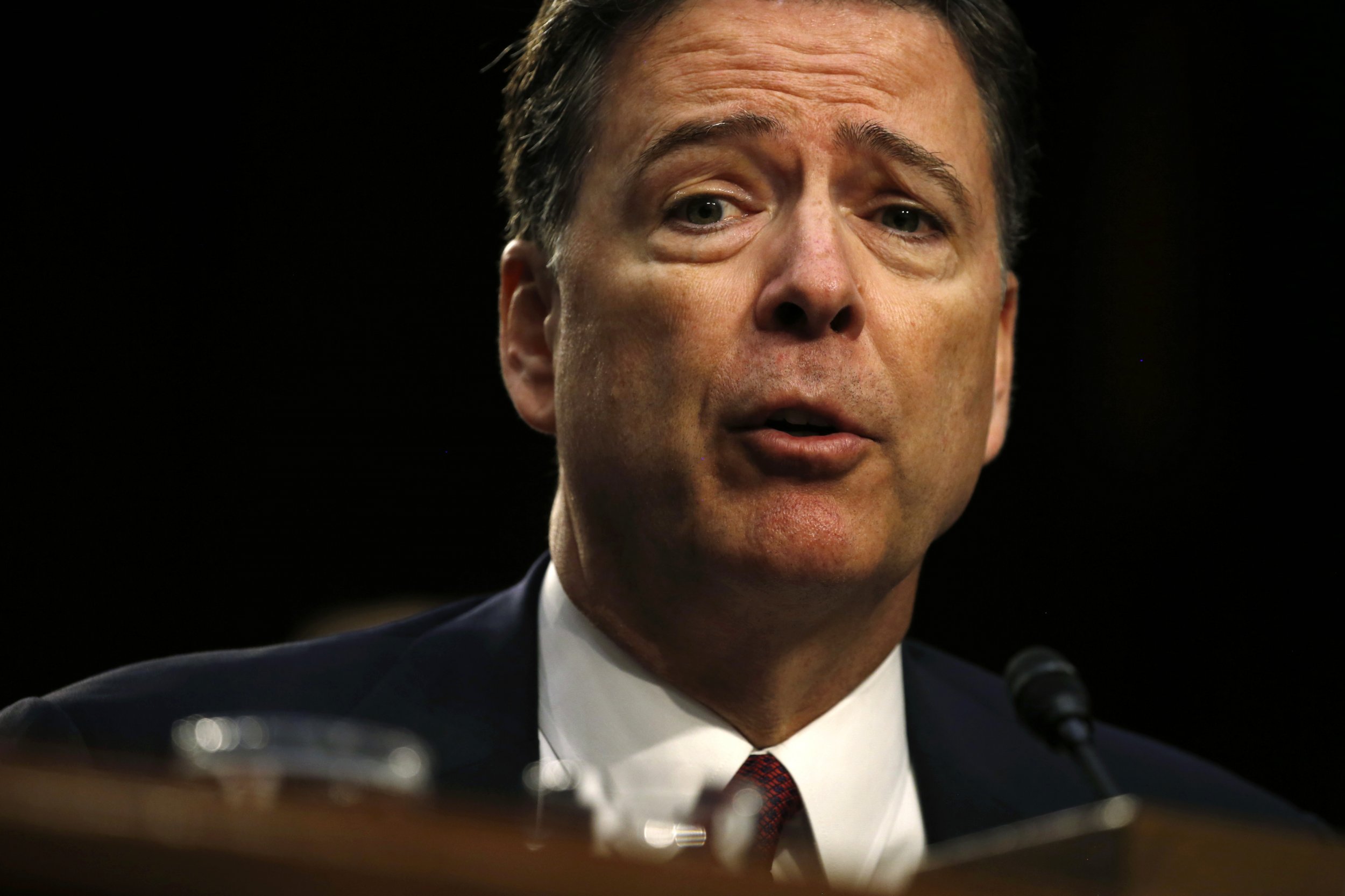 During James Comey's testimony Thursday before the Senate Intelligence Committee he revealed and explained how and why he leaked a memo detailing a potentially damaging conversation with President Donald Trump to a Columbia University professor who then relayed it to The New York Times.
Comey said the leak's intent was to make sure a special counsel was assigned to the Trump-Russia investigation, but in the hours since the former FBI director's testimony, some have suggested that Comey broke the law by leaking information to the press.
However, Trump's tweets and previous comments, and the fact that Comey is a private citizen who leaked the memo information after Trump had already fired him could make it quite difficult to question the legality of Comey's actions.
A University of Texas law professor, Stephen Vladeck, was quick to debunk the idea that Comey had broken a law, and stated that analysis should not get stuck on the term "leak."
Vladeck cited two cases and a legal statute before concluding that, in his opinion, there seems to be little possibility or a "real legal argument" to claim Comey crossed a legal line.
A former counselor to the Department of Homeland Security and the deputy attorney general under President Barack Obama's administration, Eric Columbus, stated in response to a Reuters reporter that Comey was free to discuss his memos as a private citizen, but that Trump's White House could attempt to stop the FBI from releasing them to Congress. However, the president's comments and tweets make that argument "tough."
Trump dismissed Comey on May 9. The existence of the memo did not come to light until May 16.
Following Thursday's testimony, Trump's private lawyer, Marc Kasowitz, released a full statement and read it at a press conference. Kasowitz parsed through Comey's testimony and stated that Comey had "finally" confirmed that the president was directly under investigation. Kasowitz also said that Trump never directed Comey to drop the FBI's investigation into former National Security Adviser Michael Flynn or asked Comey for his loyalty.
Kasowitz then said it was up to the authorities to determine if Comey's leak required further inquiry.
"We will leave it [sic] the appropriate authorities to determine whether this leaks should be investigated along with all those others being investigated," he said.