Comey Memoir Date Moved Up By Publisher After Nunes Memo Release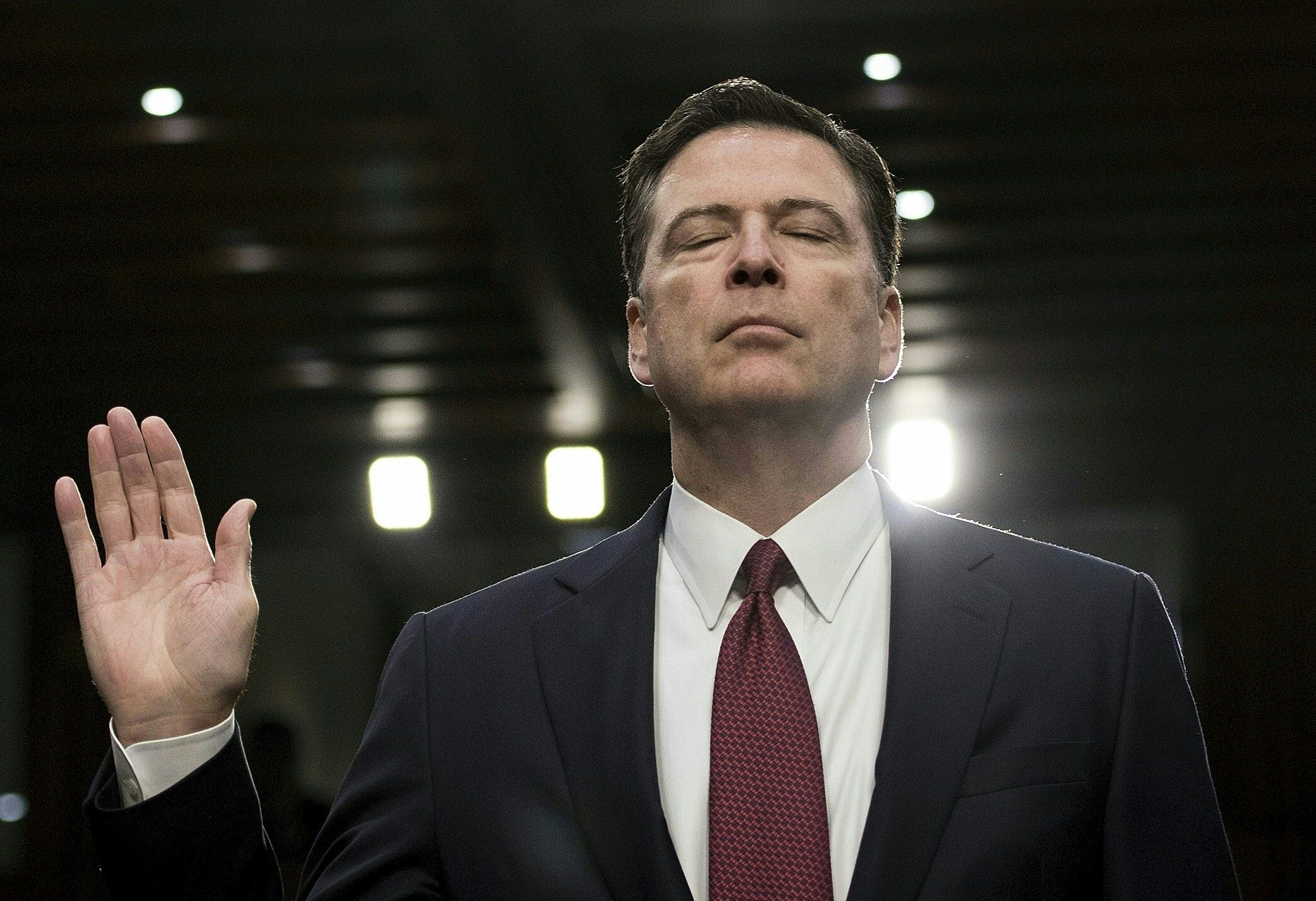 The publisher of former FBI Director James Comey's upcoming memoir has announced the book will be released sooner than previously expected.
Flatiron Books told the Associated Press on Wednesday it would be moving up publication of A Higher Loyalty from May 1 to April 17.
Flatiron president Bob Miller and publisher Amy Einhorn said there was pressing demand for the former FBI chief to add his voice to an "urgent conversation" about the bureau.
It comes following the release of the Nunes memo, a memorandum written by staff members of U.S. Representative Devin Nunes that alleges the FBI may have relied on "politically motivated or questionable sources" to obtain a Foreign Intelligence Surveillance Act warrant on President Donald Trump's adviser Carter Page during its investigation into Russian interference in the 2016 presidential election.
The former FBI director hit out at Republicans over the release of the memo, tweeting: "That's it? Dishonest and misleading memo wrecked the House intel committee, destroyed trust with Intelligence Community, damaged relationship with FISA court, and inexcusably exposed classified investigation of an American citizen. For what?"
Comey's tweet continued: "DOJ and FBI must keep doing their jobs."
The FBI also issued a rare public statement asserting the memo left out important context.
Comey's memoir is expected to fill in some gaps, with a promise to reveal "never-before-told experiences from some of the highest-stake situations of his career" over the past two decades, according to the publisher's description.
Comey served as director of the FBI from 2013 to 2017 before he was unceremoniously fired by President Donald Trump last May.
While the president initially explained his decision as being driven by Comey's handling of the investigation into former Democratic presidential candidate Hillary Clinton's emails, he later told NBC he was thinking of "this Russia thing."