CNN Vs. Trump: FBI Refusal to Release Comey Memos at Heart of Lawsuit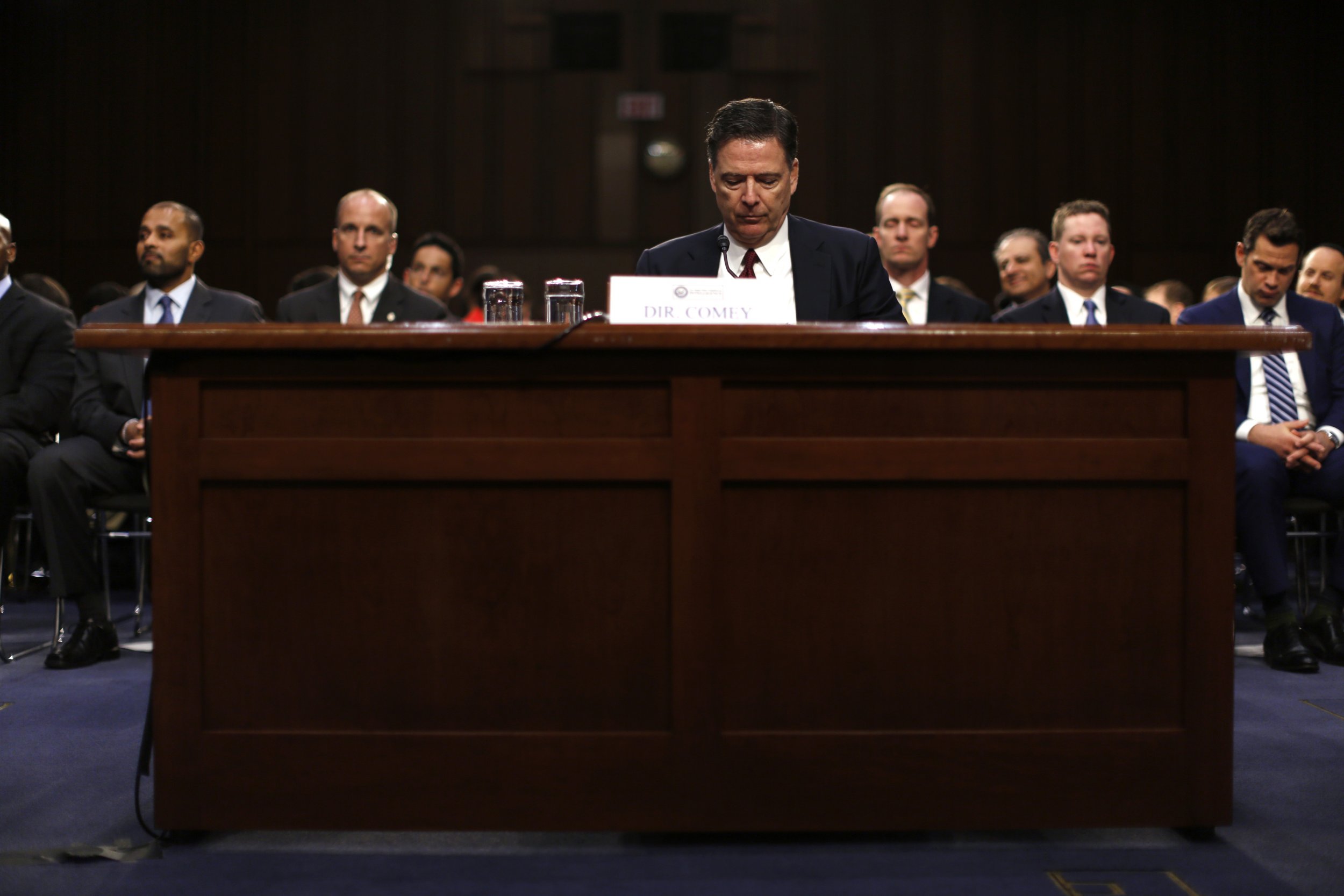 A cable news network is suing the FBI to gain access to former Director James Comey's memos detailing his interactions and meetings with President Donald Trump, documents that led to Comey's Senate testimony and have ultimately put Trump's trustworthiness on the line in the eyes of much of Washington and the country.
Atlanta-based cable titan CNN has had its tussles with the president, both before and after his Election Day victory last year, and the lawsuit could be the latest. Trump has repeatedly called the news outlet a "fake news" proprietor while accusing it of, among others, propagating an alleged link between his campaign and the Russian government.
CNN filed the lawsuit Thursday in the U.S. District Court for the District of Columbia, citing the public's interest in the memos, a Justice Department ruling that the FBI should expedite the network's Freedom of Information Act (FOIA) request and Comey's claim during his testimony last week that the memos were not classified. The network wants the memos immediately, and fully unredacted, according to the suit.
The lawsuit claims that CNN producer Greg Wallace submitted an FOIA request on May 16, the very day The New York Times first reported the existence of the Comey memos. It adds that CNN asked for a fee waiver because of its status as a news organization, and that "the release of the requested information 'is in the public interest and will contribute significantly to the public understanding of government operations and activities.'"
On May 23, the FBI denied the request for expedited processing, saying the network "had not provided enough information concerning the statutory requirements."
The Times report stated that the president asked Comey if he could "let go" of the FBI's investigation into former National Security Adviser Michael Flynn while the two were alone in the Oval Office in February.
A day before his testimony before the Senate Intelligence Committee, Comey's full statement for the record was released, and it further expanded on the memos outlining his meetings and phone calls with Trump. He confirmed the Times report from May 11 that Trump asked for his "loyalty" during a dinner in January, and that he had brought up Trump's asking to meet with him alone to Attorney General Jeff Sessions but received no reply.
Trump's personal lawyer, Marc Kasowitz, said in a statement that the president felt he was fully vindicated by Comey's testimony, noting that Comey said Trump wasn't directly under investigation. The president said last week he would "100 percent" appear before Congress to counter Comey's claims.
Sessions, in response to Comey's testimony, sat down before the intelligence committee Tuesday. While he largely deflected senators' questions about his conversations with the president over Comey's firing, he said the suggestion that he had colluded with Russia was a "detestable lie."