Comey to Trump: 'The American People Will Hear My Story Very Soon'
Former FBI Director James Comey appeared to send a warning to Donald Trump on Saturday, suggesting that he would tell his own story about the President's battles with that law enforcement agency "very soon."
"Mr. President, the American people will hear my story very soon," Comey tweeted on Saturday. "And they can judge for themselves who is honorable and who is not."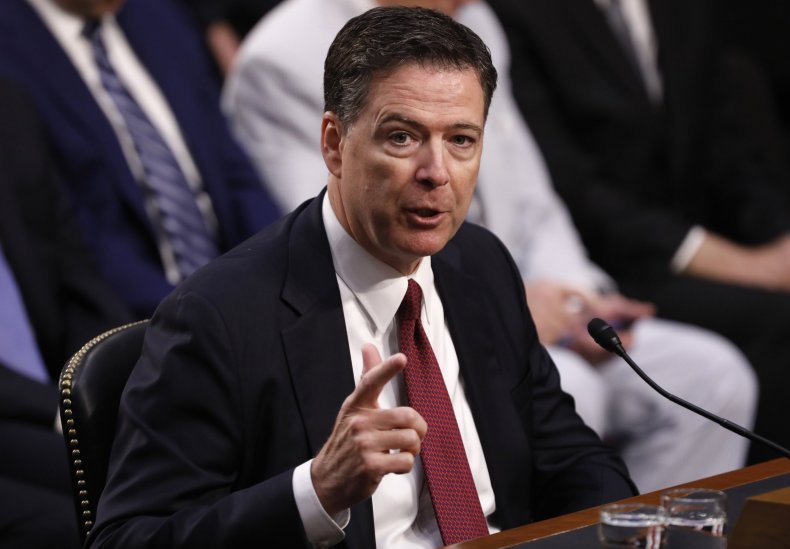 Comey's tweet appeared to be issued in response to a series of statements the president made on the same social network earlier Saturday.
"As the House Intelligence Committee has concluded, there was no collusion between Russia and the Trump Campaign. As many are now finding out, however, there was tremendous leaking, lying and corruption at the highest levels of the FBI, Justice & State. #DrainTheSwamp," Trump wrote in the first tweet.
He followed that tweet with another one that mentioned Comey by name.
"The Fake News is beside themselves that McCabe was caught, called out and fired. How many hundreds of thousands of dollars was given to wife's campaign by Crooked H friend, Terry M, who was also under investigation?" Twump wrote. "How many lies? How many leaks? Comey knew it all, and much more!"
The statements issued by the two men follow Attorney General Jeff Sessions firing Andrew McCabe, who served as deputy director of the FBI, and took over on an interim basis after Comey was dismissed by Trump in 2017. McCabe was fired shortly before he was scheduled to receive his pension.
McCabe told ABC News that he believed his firing was part of an assault on the FBI and the Mueller investigation into Trump's alleged collusion with Russia during the 2016 presidential campaign. "I firmly believe what's happening to me right now … is just a piece of an ongoing assault," McCabe said.
Trump and Sessions have both received backlash over the firing of McCabe. Former CIA Director John Brennan also responded to Trump on Twitter, calling the President "a disgraced demagogue."
"When the full extent of your venality, moral turpitude, and political corruption becomes known, you will take your rightful place as a disgraced demagogue in the dustbin of history," Brennan wrote. "You may scapegoat Andy McCabe, but you will not destroy America...America will triumph over you."