Comey Reaches a Deal With Republicans, 'This is the Closest I Can Get to Public Testimony'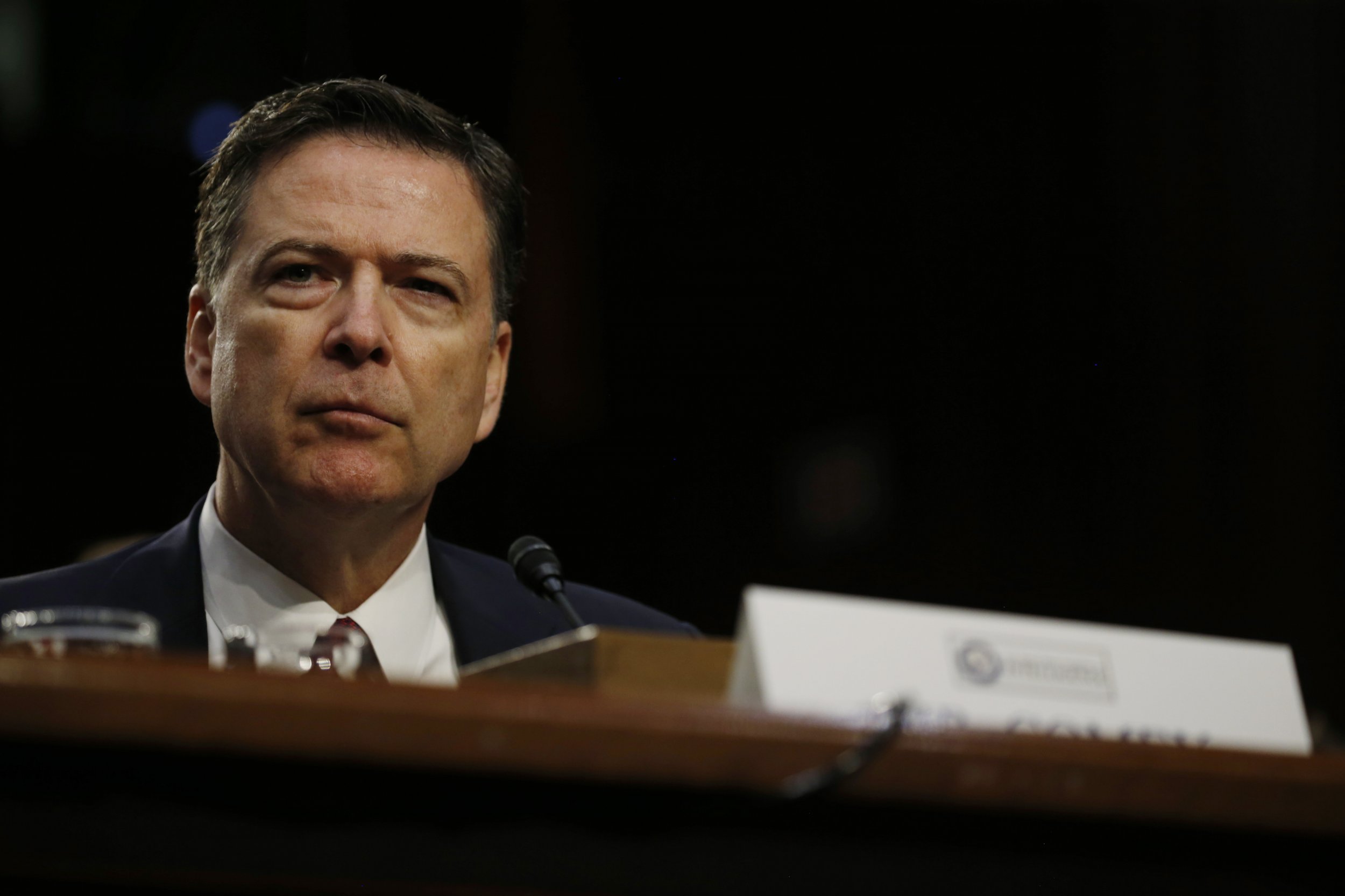 After resisting a November subpoena for a "closed door" session from the House, James Comey tweeted Sunday that he reached a deal regarding a "public testimony."
Comey said Republicans will allow him to speak freely to the public and transcripts will be made available 24 hours after the hearing.
"Grateful for a fair hearing from judge. Hard to protect my rights without being in contempt, which I don't believe in," the former FBI Director tweeted. "So will sit in the dark, but Republicans agree I'm free to talk when done and transcript released in 24 hours. This is the closest I can get to public testimony."
Comey resisted his November subpoena from House Republicans due to "their selective leaking and distortion."
"Got a subpoena from House Republicans. I'm still happy to sit in the light and answer all questions," Comey tweeted on Thanksgiving. "But I will resist a 'closed door' thing because I've seen enough of their selective leaking and distortion. Let's have a hearing and invite everyone to see."
Following his tweet, House Judiciary Chair Bob Goodlatte tweeted that he had offered the former FBI Director a deal to make his transcripts public following his testimony.
"I have just offered to Director Comey that the Committees will publicly release the transcript of his testimony following the interview for our investigation," Goodlatte tweeted. "This ensures both transparency and access for the American people to all the facts."
He later added that Comey "should agree to these terms" because of their same goal of finding the truth.
Goodlatte appeared on Fox News earlier on Sunday and said he expected Comey to "withdraw" his subpoena.
"I expect that later today Mr. Comey will withdraw his motion to quash our subpoena and agree to voluntarily appear for a transcribed interview," Goodlatte said.
"That, of course, remains to be seen, it hasn't happened yet, but the counsel for the House and the counsel for Mr. Comey have been working cooperatively and I expect that'll happen," he added.