'The Comey Rule': See Brendan Gleason as Donald Trump and More
Showtime's latest program, The Comey Rule, is packed with a star-studded cast while recounting recent events in our nation's history.
Based on James Comey's 2018 memoir, A Higher Loyalty, the two-night special focuses on Comey's work on two extremely controversial cases: "Midyear Exam," the investigation into Hillary Clinton's emails while she was serving as Secretary of State, and "Crossfire Hurricane," which focused on Russia's ongoing attempts to derail the 2016 presidential election.
Additionally, the show explores his relationship with President Donald Trump, and how Comey came to feel that Trump wanted to use the FBI and Department of Justice to further his own political aims.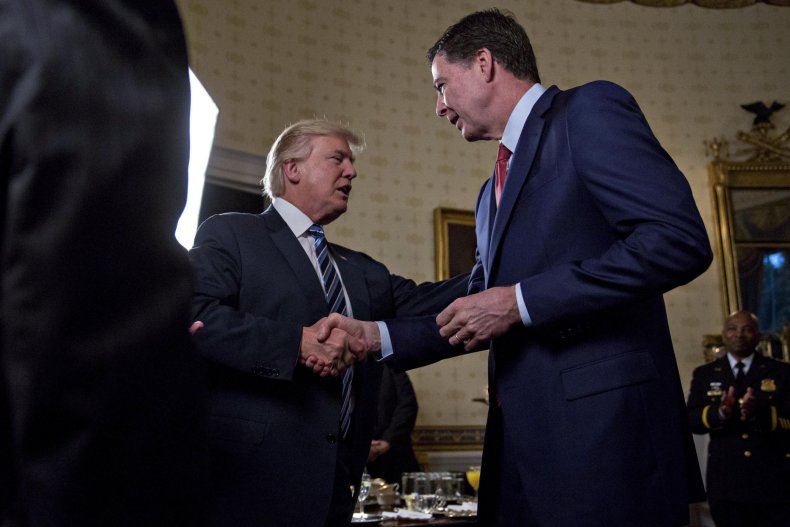 The real-life figures portrayed onscreen should be familiar to viewers, considering all this played out in the news not very long ago. But the various stars who play those roles should also be familiar: The Comey Rule features an impressive cast that includes Jeff Daniels, Brendan Gleeson, Michael Kelly, Holly Hunter and Jonathan Banks, along with Joe Lo Truglio as Jeff Sessions. (Yes, you read that last one right.)
Below, we've listed some of the most notable stars that you can expect to see in the miniseries when it debuts on Sunday, and some background info on the people they're playing.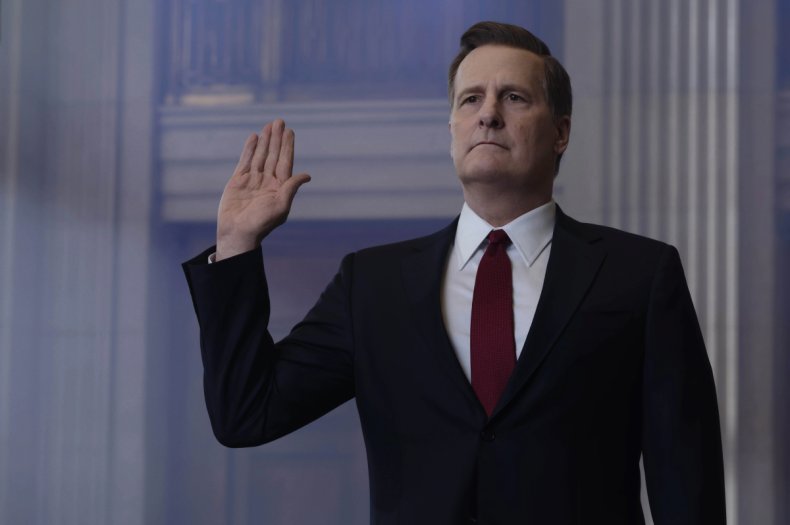 Jeff Daniels as James Comey
Daniels (The Newsroom, Dumb & Dumber) takes on Comey, the director of the FBI from 2013 until his dismissal in May 2017. Before his time at the FBI, Comey served as U.S. attorney for the Southern District of New York from January 2002 to December 2003, and the United States deputy attorney general from December 2003 to August 2005 in the George W. Bush administration.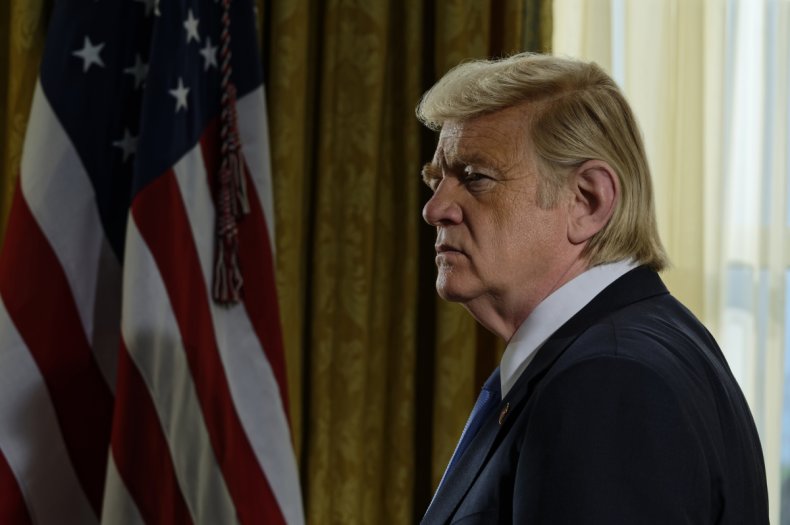 Brendan Gleeson as President Donald Trump
Gleeson (Harry Potter and the Goblet of Fire, In Bruges) takes on the role of the 45th president of the United States. Trump allegedly told Comey that he "hoped" the FBI would drop the investigation looking into National Security Advisor Michael Flynn's ties with Russia, as per the Wall Street Journal. Since the president was concerned with the Russia controversy and subsequent investigation, he dismissed Comey in May 2017.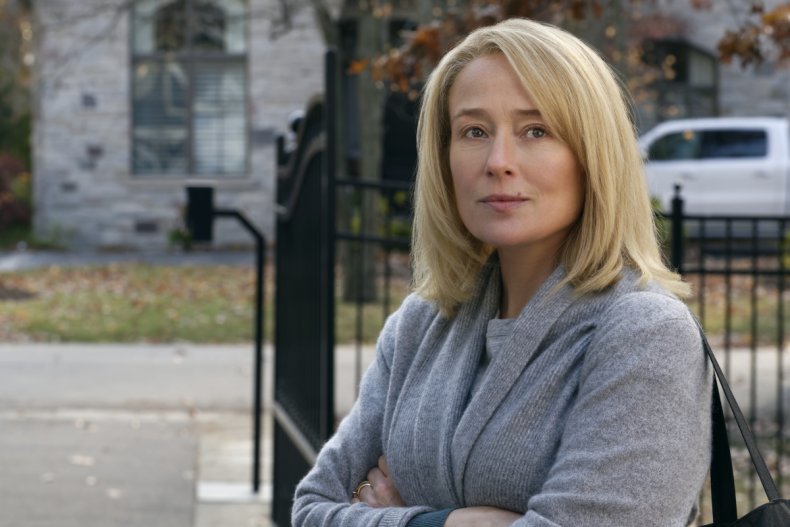 Jennifer Ehle as Patrice Failor
The Zero Dark Thirty and Ides of March actress plays Comey's wife, Patrice Failor. They share five children, having lost one son when he was a very young age. Following Clinton's defeat in the 2016 election, Comey and Failor's four daughters became more politically active, ABC News reported back in 2018.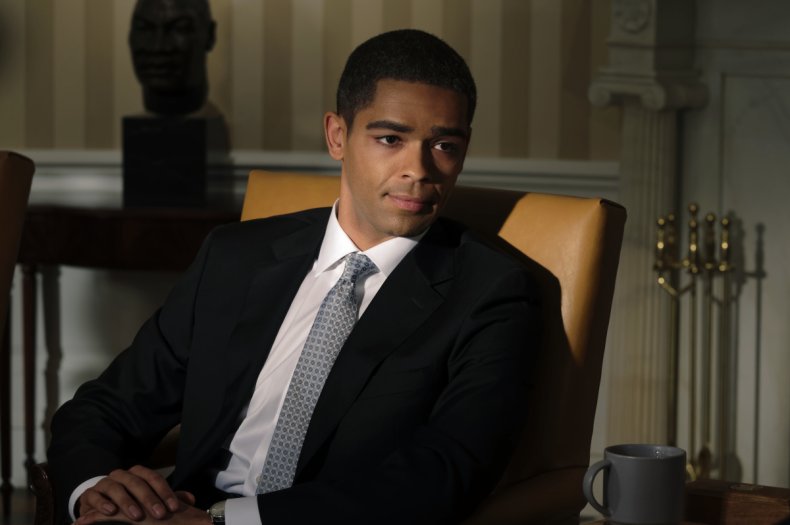 Kingsley Ben-Adir as Barack Obama
Ben-Adir (Peaky Blinders and Hulu's High Fidelity) appears as former president Barack Obama, who appointed Comey as the director of the FBI in 2013. At the time of his appointment, Obama spoke highly of Comey, citing his "fierce independence and deep integrity," according to the BBC.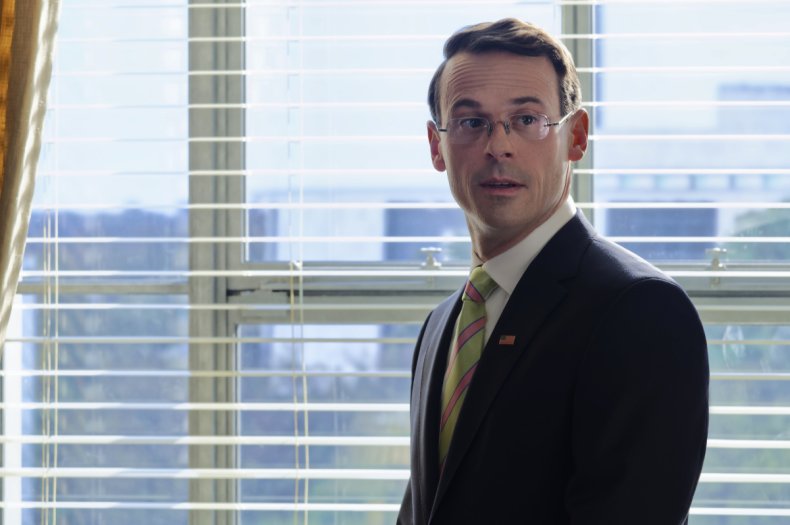 Scoot McNairy as Rod Rosenstein
McNairy (12 Years a Slave and True Detective) plays Rod Rosenstein, who took over the position of United States Deputy Attorney General after Sally Yates was dismissed, from April 2017 until May 2019. Rosenstein also played a part in Comey's firing when he wrote the memo recommending that the then-FBI director be dismissed.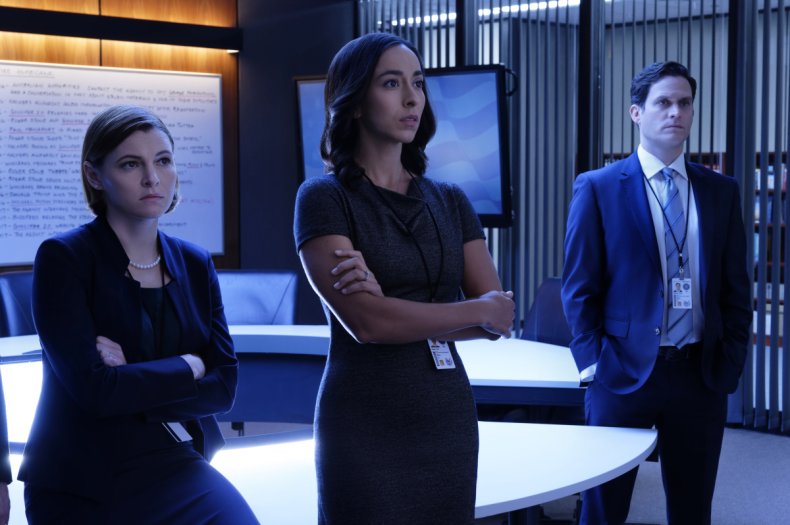 Amy Seimetz as Trisha Anderson, Oona Chaplin as Lisa Page and Steven Pasquale as Peter Strzok
Seimetz (Stranger Things and Pet Sematary) takes on the role of the former Principal Deputy General Counsel at the FBI, who resigned from her position in 2017.
Meanwhile, Chaplin, known for her roles in Game of Thrones and Quantum of Solace, portrays Page, a former FBI lawyer.
Pasquale (Six Feet Under and The Good Wife) appears as former FBI agent Strzok, who was the Chief of the Counterespionage Section and led the FBI's investigation into Hillary Clinton's emails.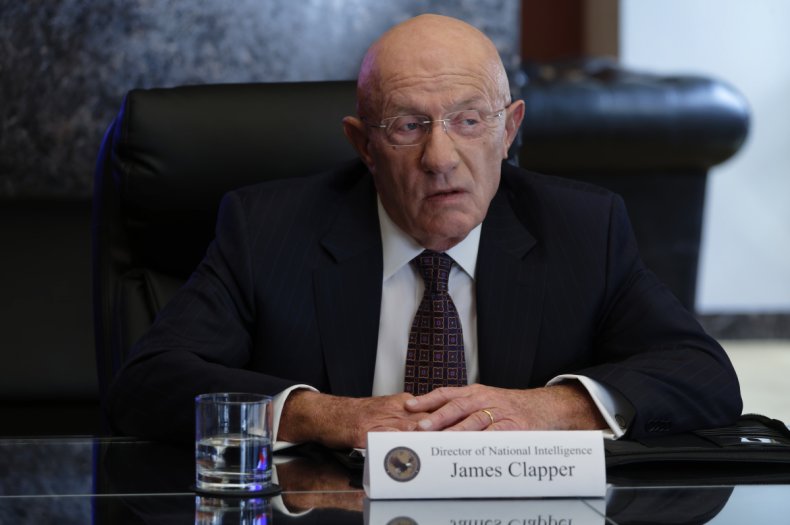 Jonathan Banks as James Clapper
Banks (Breaking Bad and Better Call Saul) shows up as the former Director of National Intelligence, James Clapper. The real-life Clapper was nominated for the position in 2010 by Obama, and resigned in 2016, effective in January 2017 at the end of Obama's presidency. In June 2017, Clapper said that the Trump-Russia scandal was much more serious than Watergate, as per The Guardian.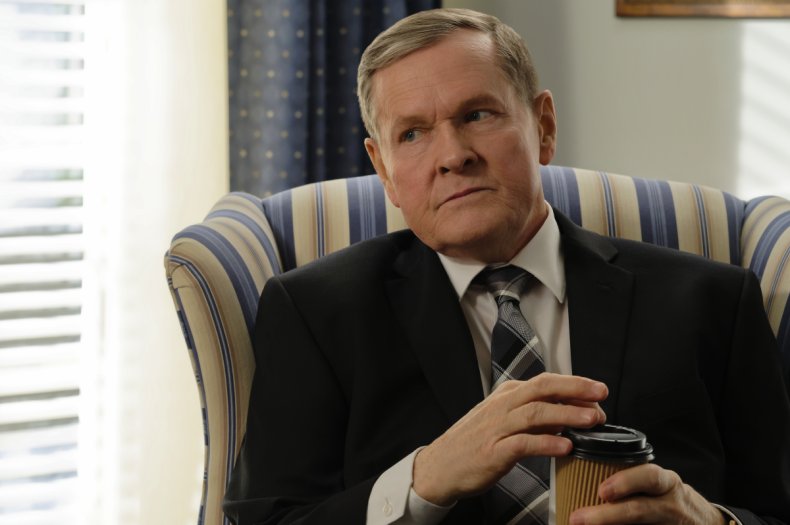 William Sadler as Michael Flynn
Sadler (The Shawshank Redemption) assumes the role of Flynn, who served as the National Security Advisor for the first three weeks of Trump's presidency. Obama had reportedly expressed concerns over hiring Flynn for such a sensitive and high-security post because of his connections with Russia, dating back to 2013.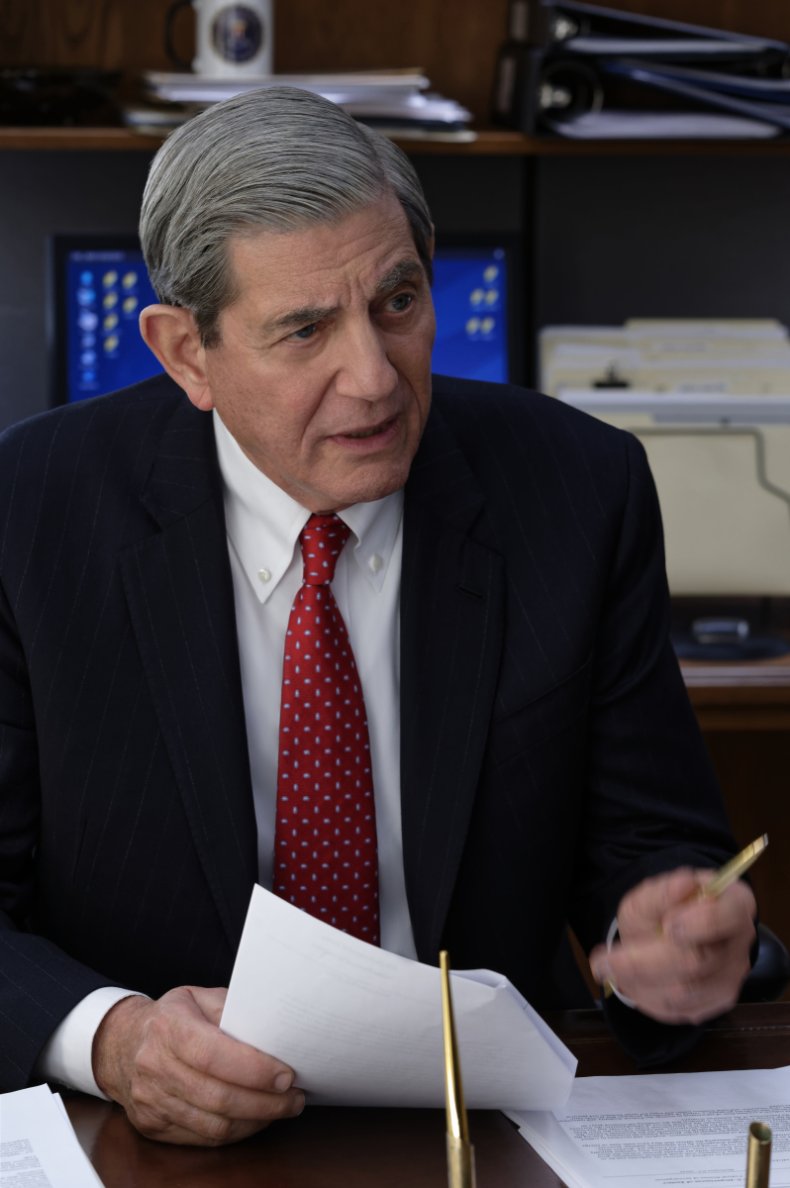 Peter Coyote as Robert Mueller
Coyote (Patch Adams and Erin Brockovich) takes on the role of Robert Mueller, who served as the director of the FBI from 2001 to 2013 and was replaced by Comey. He was eventually appointed by Rosenstein to serve as special counsel overseeing the investigation into allegations that Russia interfered with the 2016 presidential election. Mueller held this position from May 2017 to May 2019.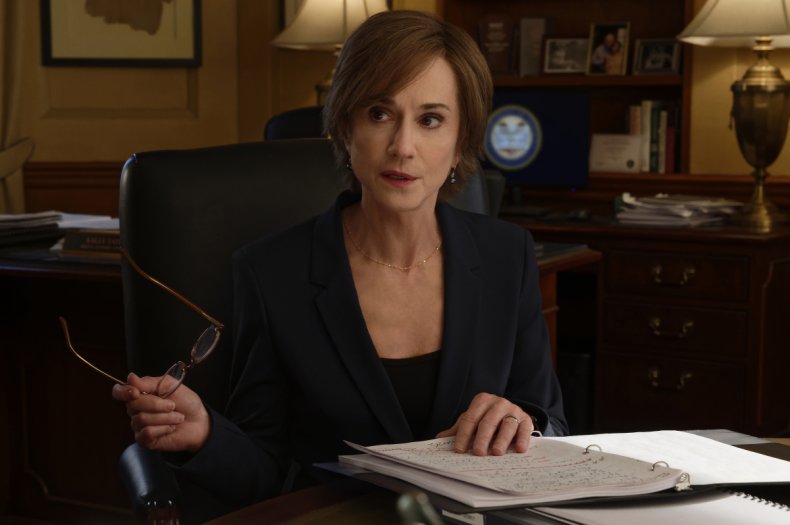 Holly Hunter as Sally Yates
Hunter (The Big Sick, Succession) plays Yates, who served as United States Attorney for the Northern District of Georgia from 2010 to 2015, and as United States Deputy Attorney General from January 2015 to January 2017. Controversially, she was dismissed from her position as acting Attorney General in early 2017 for insubordination. As per Politico, Yates said that the DOJ would not support Trump's then recent immigration executive order, which limited immigration and travel from Iran, Iraq, Libya, Somalia, Sudan, Syria and Yemen.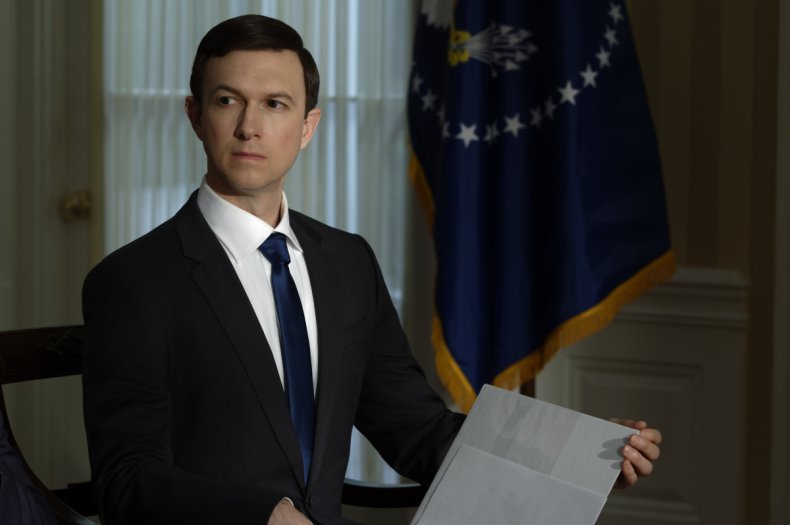 Philip Riccio as Jared Kushner
Riccio doesn't have as many high-profile roles as his co-stars, but he takes on the role of Jared Kushner, real estate developer and newspaper publisher who is also the son-in-law of the president. In 2017, Kushner was appointed as a senior White House advisor.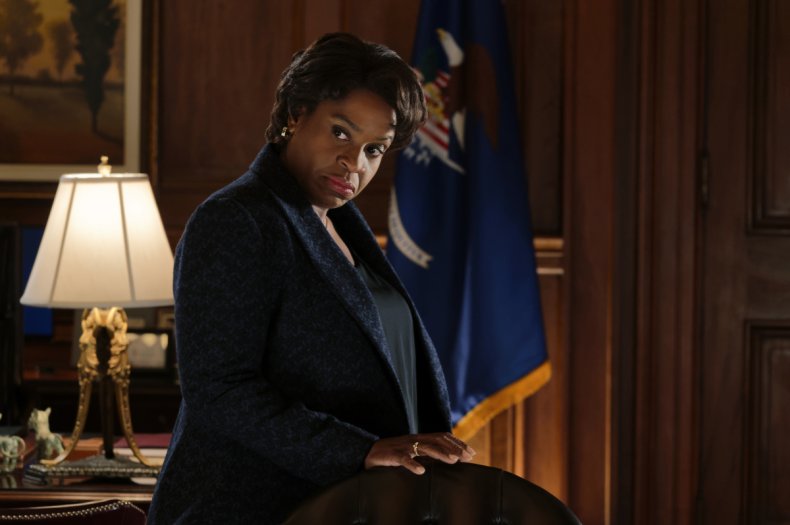 Michael Hyatt as Loretta Lynch
Hyatt (Nightcrawler and Fame) steps into the role of former United States Attorney General Loretta Lynch. Before taking that post, the real-life Lynch previously served as the U.S. Attorney for the Eastern District of New York under presidents Bill Clinton and Obama. According to Comey, she asked him to call the probe into Clinton's emails a "matter" instead of "investigation," CNN reported in June 2017 during a senate hearing
Lynch, however, disputed this claim. "I was quite surprised that he characterized it in that way," she said, as per Washington Post in 2019. "I didn't direct anyone to use specific phraseology."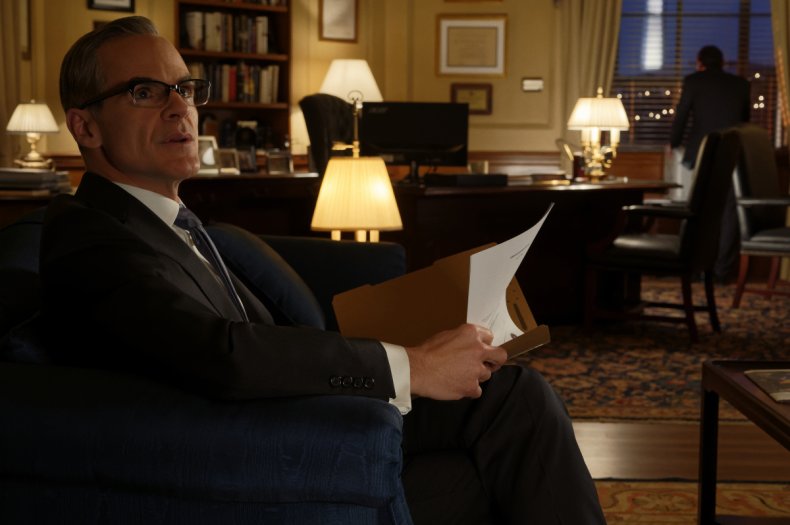 Michael Kelly as Andrew McCabe
Known for his role as Doug Stamper on House of Cards, Kelly enters the D.C. fray this time as the former deputy director of the FBI, Andrew McCabe. McCabe's term lasted from February 2016 until January 2018. He also served as acting FBI director from May to August 2017 immediately following Comey's dismissal.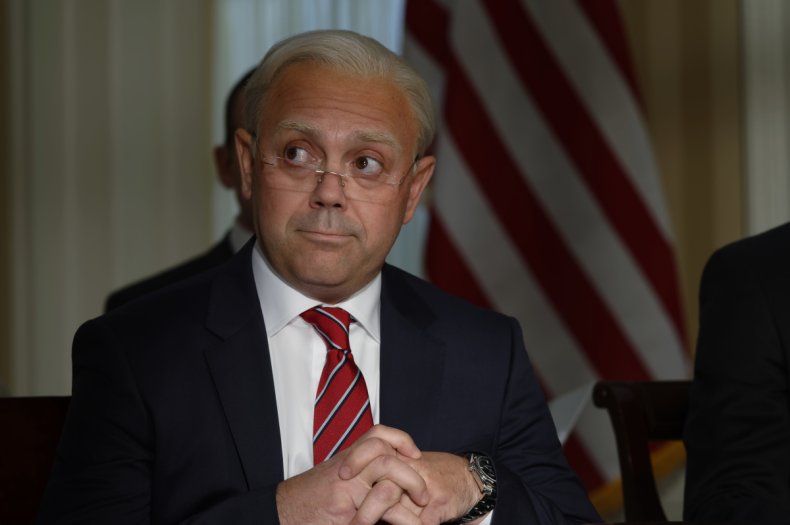 Joe Lo Truglio as Jeff Sessions
Lo Truglio (Brooklyn 99 and Superbad) appears as Sessions, who served as Attorney General from 2017 to 2018. Sessions previously served as a senator for Alabama from 1997 until 2017, when he resigned to work for the Trump administration. In March 2017, Sessions recused himself from the investigation into Russia's interference in the 2016 presidential election, which was led by Comey.
The two-part show The Comey Rule airs on Showtime on September 27 and 28 at 9 p.m. ET.