Comey Tweets Shady Bible Verse After Flynn Pleads Guilty in Mueller's Russia Probe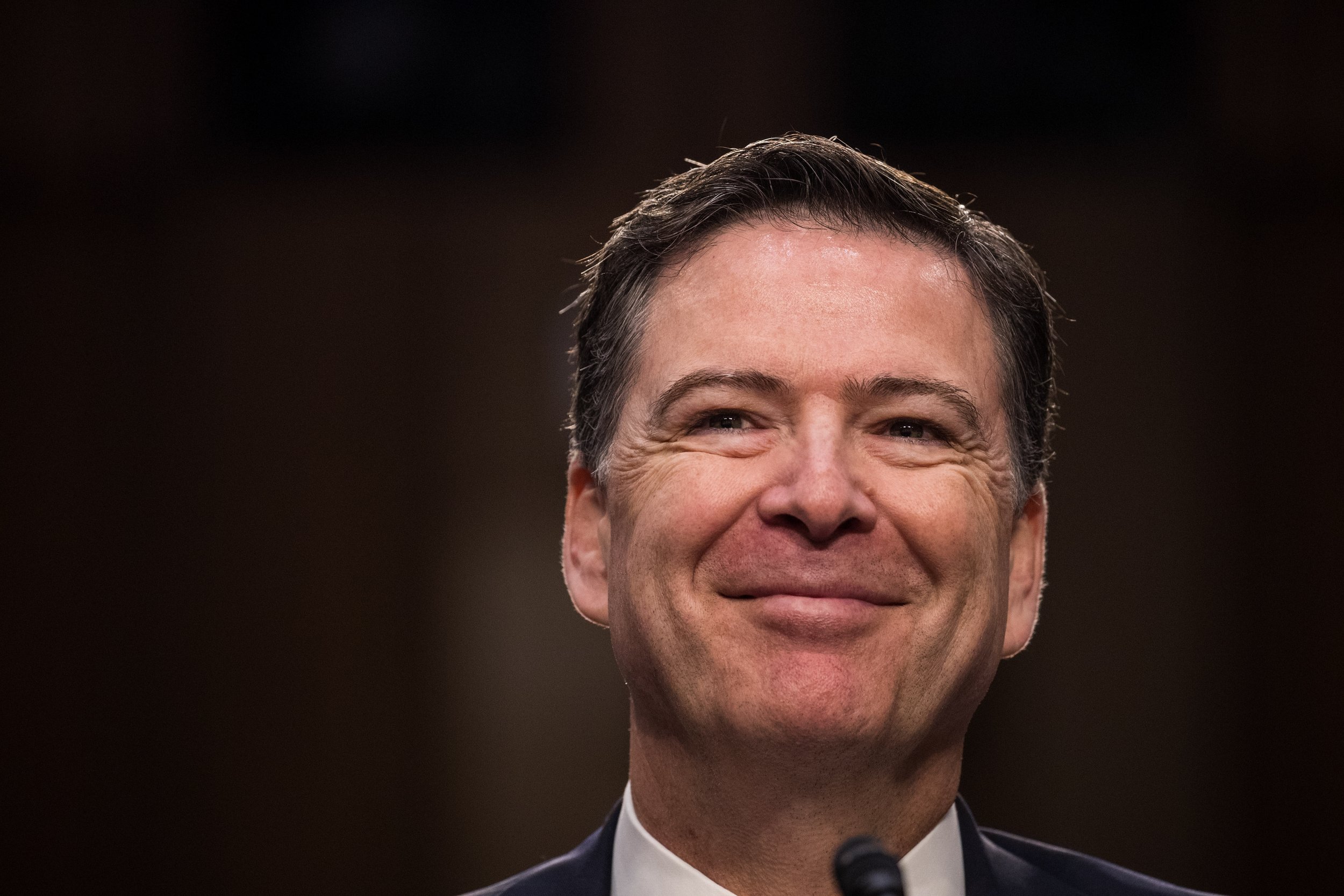 Former FBI Director James Comey was clearly loving ex–national security adviser Michael Flynn's guilty plea in the Russia investigation by doing what he does best: posting a nature photo that threw shade on President Donald Trump.
"But let justice roll down like waters and righteousness like an ever-flowing stream," Comey posted with the picture on his newly created Instagram account, which shares the name of his forthcoming book, A Higher Loyalty. The picture and quote from Amos 5:24 went up at about noon on Friday, less than two hours after Flynn pleaded guilty to lying to FBI agents.
Friday may have felt like revenge for Comey, who was fired by Trump in May as he was investigating the president's campaign for possibly colluding with the Kremlin to influence the 2016 election. Flynn, who served in the Trump campaign before becoming national security adviser, played a pivotal role in the run-up to Comey's termination.
Comey testified that, in January, Trump essentially asked him to pledge his loyalty. Two weeks later, after Flynn resigned from his post because he lied to Vice President Mike Pence about talking with Russian ambassador Sergey Kislyak, Trump met with Comey to talk specifically about the aide. Comey testified that Trump told him, "I hope you can see your way clear to letting this go, to letting Flynn go. He is a good guy." Comey only agreed that Flynn was a "good guy."
The court documents that dropped Friday add a new wrinkle to the timeline. As CNBC's John Harwood pointed out, Trump's January 27 request for Comey's loyalty came after FBI agents realized Flynn had lied to them on January 24.
Before he went public with his Twitter account, Comey, then @formerBu, tweeted relevant quotes periodically when Trump made news. Last month, after Trump called Comey a "political hack," the former FBI director shared a quote reading, "If you want truth to go round the world you must hire an express train to pull it; but if you want a lie to go round the world, it will fly; it is light as a feather and a breath will carry it." The phrase was paired with a picture of a river—the same photo Comey published on Instagram on Friday.
Comey wasn't the only one tweeting about the Flynn plea on Friday. Former Mexican President Vicente Fox wrote that he hoped Flynn was "the final nail in [Trump's] political coffin," while California Representative Maxine Waters chimed in, "Lock him up, lock him up, lock him up, lock him up," appropriating language Flynn once used, albeit about Hillary Clinton.