How Will Trump Respond to Comey's Testimony? You Can Bet on and Drink to That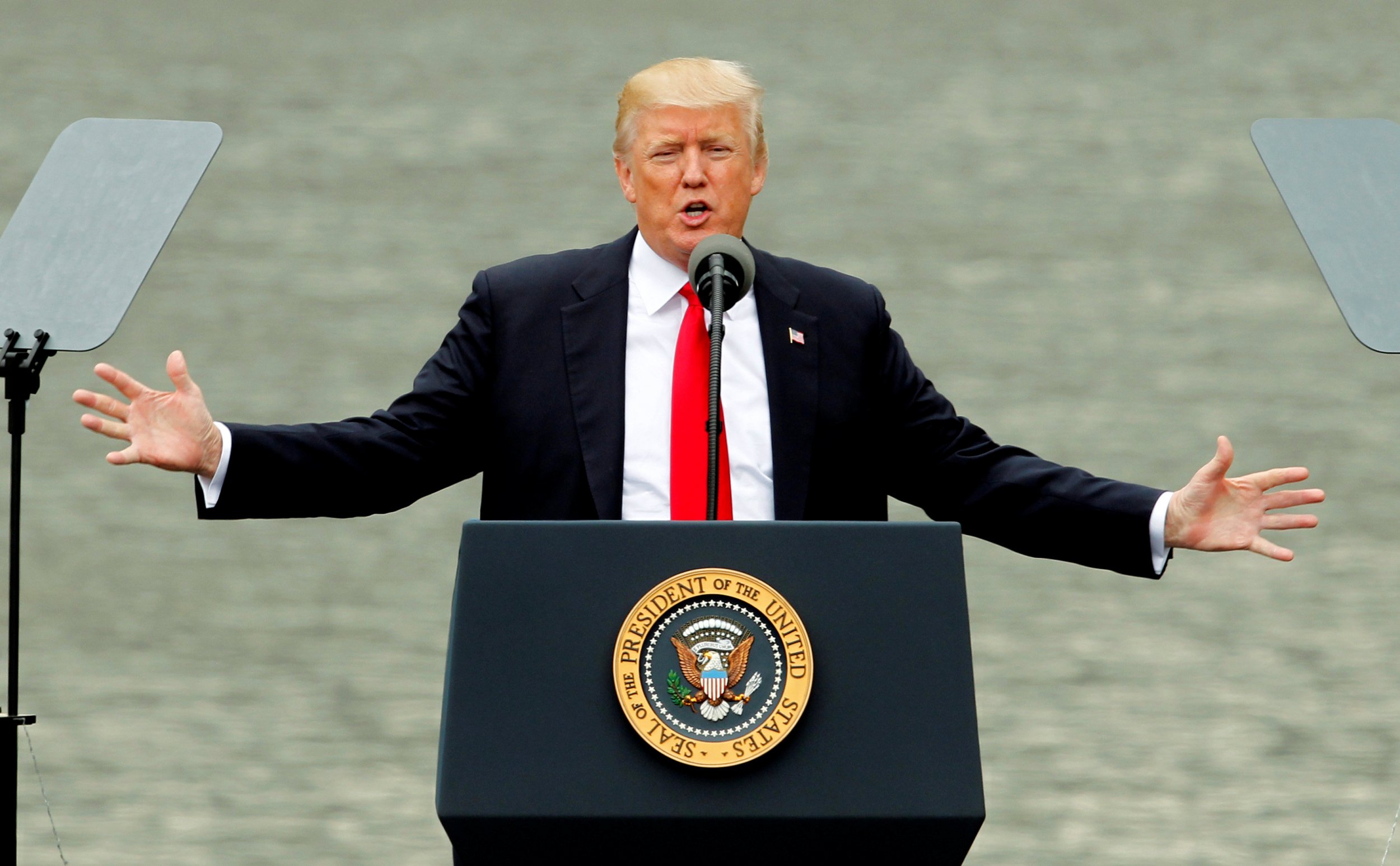 James Comey may be the center of attention during his testimony before the Senate Intelligence Committee Thursday, but just as much focus will be on President Donald Trump's Twitter feed. Reports suggest that rather than a traditional "war room" to respond to what Comey may say about the president's attempts to influence the investigation into possible collusion with Russia, Trump will instead respond via his preferred medium.
Related: How to throw a Comey testimony viewing Party, complete with White Russians and Watergate décor
And, even for those who aren't political junkies, there will be plenty of ways to add some personal interest to the day's proceedings. Indeed, you can even make money off of Trump's tweets. Sports betting site BetOnline.ag is offering a series of odds on the content of Trump's tweets Thursday.
On the subject of how many times Trump will mention Comey in his tweets, the spread is set at two, with the odds favoring the president to exceed that number. Bets, too, can be placed on what Trump might say about Comey. If you think Trump is likely to utilize perhaps his favorite word, "fake," at least three times, you can get odds of +140 or 7/5. The form guide in that category is certainly strong. Trump has used the word "fake" in his tweets a total of 53 times, 36 of them in 2017, alone.
Perhaps he will opt for a slightly more reserved tone and use the word "dishonest," instead. The spread for that term has been set at 1.5. The spread for the final term on the list, "believe me," is just 0.5.
But if placing your hard-earned money on speculating what might pop into Trump's head and out through his fingers is a little much, then how about just getting sozzled and forgetting the serious political consequences of what might be going down in the nation's capital.
Union Pub, fittingly in Washington, will be buying a round of drinks for the house every time Trump tweets about Comey during his testimony. The offer will run until Comey's testimony is over, or 4 p.m., whichever is earlier.
One thing to bear in mind is that Trump is due to speak at the Faith and Freedom Coalition, a conservative religious group at 11.30 a.m., which will at least put a minor dent in his tweeting time.