Is Donald Trump a Liar? James Comey Had Concerns Before Meeting President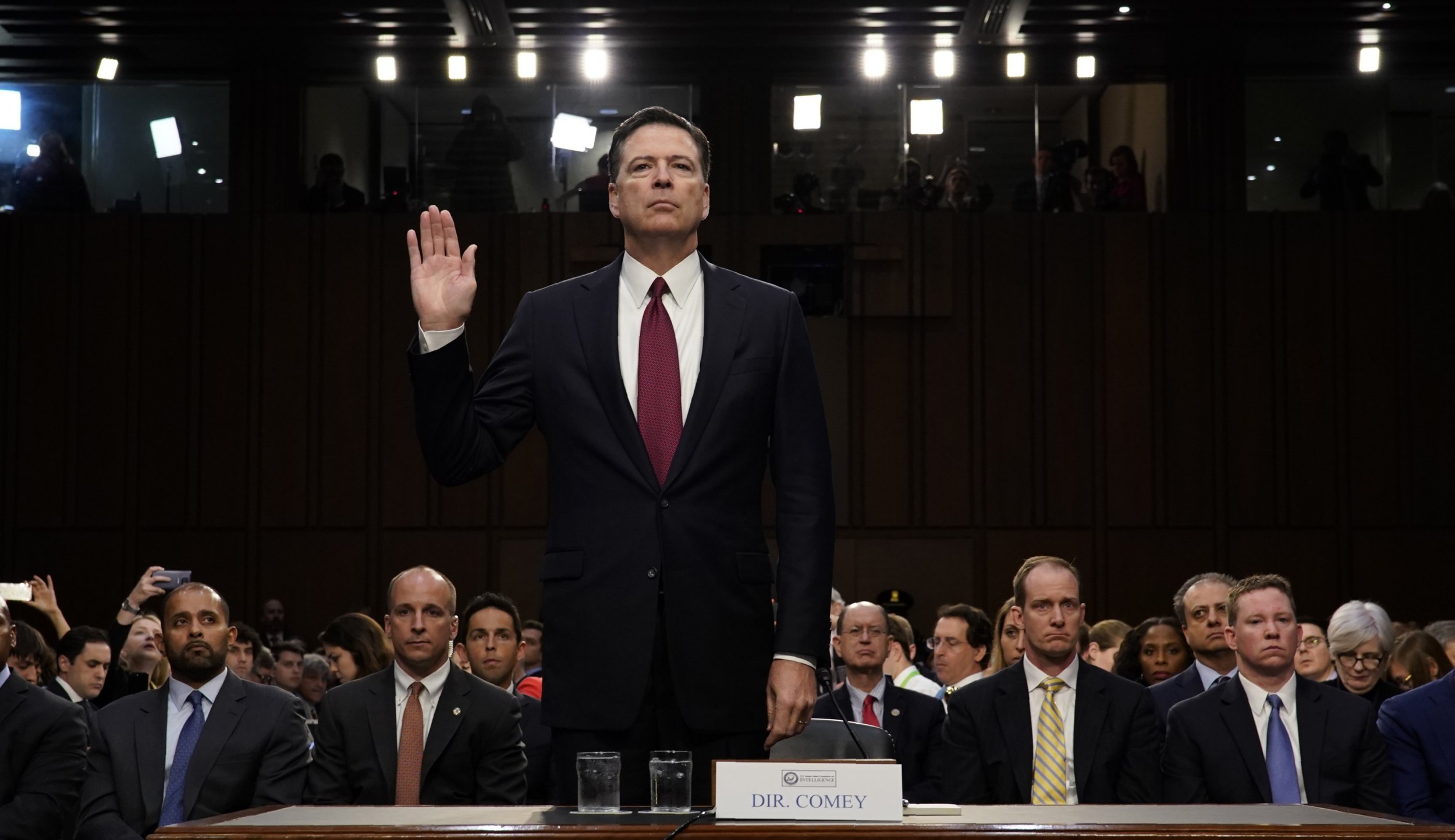 The nation did a collective double take Thursday morning when former FBI Director James Comey, while testifying in front of the Senate Intelligence Committee, seemed to call President Donald Trump a liar.
Comey was at the Thursday hearing to discuss his firing and investigation into the possible links between the Trump campaign and Russia, which is thought to have influenced the U.S. election last November. Just after the hearing began, Senator Mark Warner, D-Va., asked Comey why he'd written the now-infamous memos that allege Trump once asked the then-director to take a loyalty pledge and, later, to let go of the probe into ex-National Security Adviser Michael Flynn.
Comey said he met with previous presidents George W. Bush and Barack Obama in the past and didn't take notes. But for Trump, he testified, there were a combination of factors that made him want a written record: "The circumstances, the subject matter and the person I was interacting with."
"Cirumstances: I was alone with the president of the United States, the president-elect, soon to be president. Subject matter: I was talking about matters that touch on the FBI's core responsibility and relate to the president, president-elect personally. And the nature of the person: I was honestly concerned that he might lie about the nature of our meeting, and so I thought it really important to document," Comey said. "That combination of things, I'd never experienced before, but it led me to believe I gotta write it down and I gotta write it down in a very detailed way."
The internet reacted instantly. Actor John Cusack called Trump a "serial liar" and demanded impeachment, while others used GIFs of Will Smith and Russian President Vladimir Putin to express their feelings.
It wasn't the first time Trump's been called out for not telling the truth.
As of Thursday morning, nearly 70 percent of Trump statements scored by PolitiFact were rated "mostly false," "false" or "pants on fire." And earlier this year, Senator Bernie Sanders, I-Vt., tweeted that the president was "a pathological liar," according to the Hill.