Comey's Trump Memos on Russia Investigation Could Soon Be Released to the Public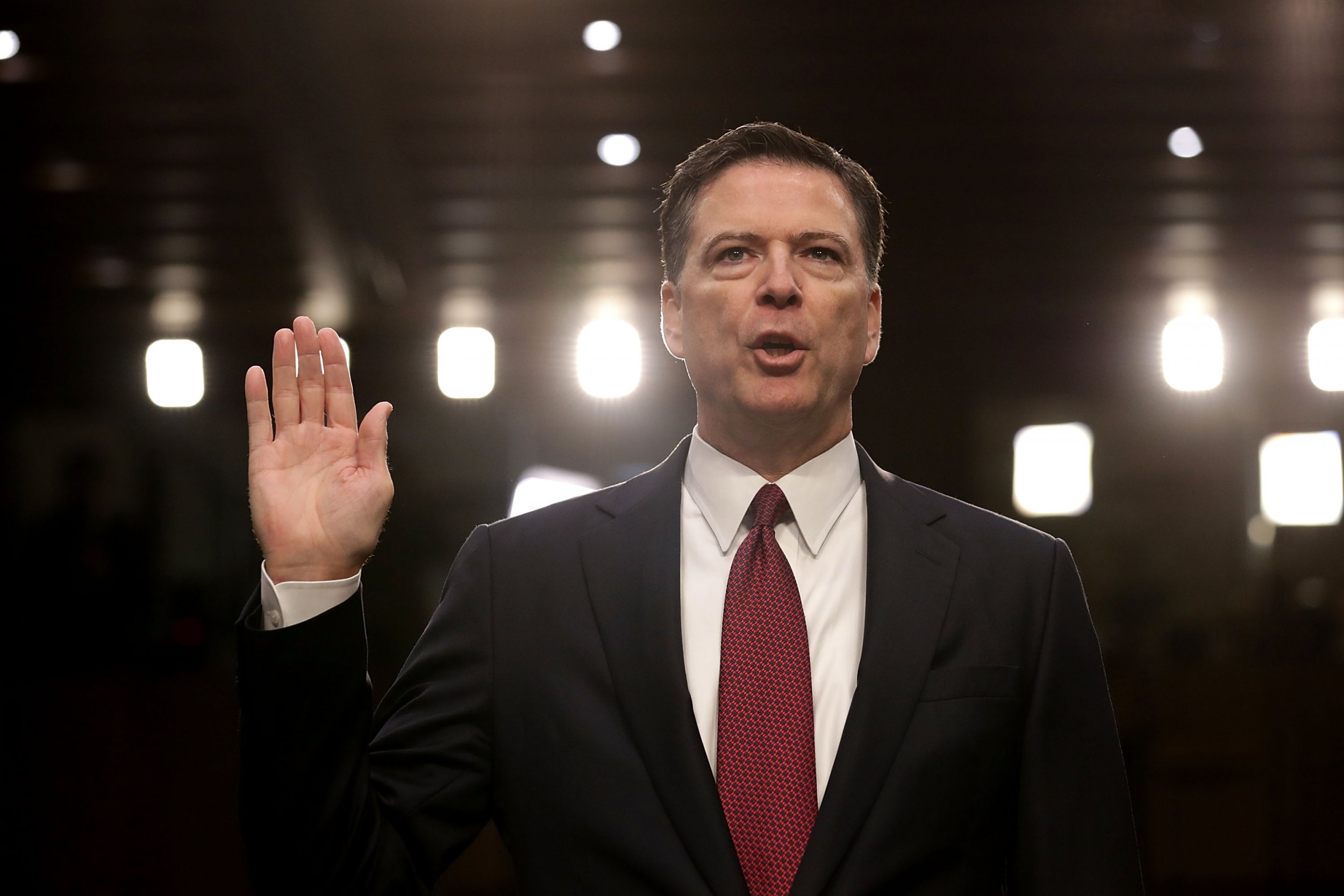 A federal judge may have left open the possibility Thursday of releasing former FBI Director James Comey's memos pertaining to his interactions with President Donald Trump. The judge reportedly said he would review the memos and determine if the Justice Department can keep them hidden, according to CNN.
Judge James Boasberg of the U.S. District Court for the District of Columbia said the DOJ had to hand over the memos to the court by Thursday in the Freedom of Information Act case. CNN, along with USA Today, The Daily Caller and advocacy groups Judicial Watch and Freedom Watch are all part of the case to release the memos to the public. The Justice Department, however, contends releasing the memos could have an adverse effect on the Trump-Russia investigation.
"It's rather heartening that Judge Boasberg has chosen to review the Comey memoranda himself, instead of just relying upon the descriptions in the agency affidavits," an attorney for USA Today, Bradley Moss, told CNN. "Given the significant public interest value inherent in these documents, the government's arguments against disclosure of them at all should be addressed with utmost caution."
Comey, who Trump fired in May over his handling of the Russia investigation involving the president's 2016 campaign, reportedly began keeping memos of his interactions with the president and explained some of those contacts during testimony before the Senate intelligence committee in June. Comey asserted that Trump had asked him to state publicly that the president was not directly under investigation, to "let go" of the probe into former National Security Adviser Michael Flynn and to give a pledge of loyalty. Trump has denied Comey's claims and suggested after his dismissal that "tapes" of their conversations may exist.
"James Comey better hope that there are no "tapes" of our conversations before he starts leaking to the press!" Trump tweeted May 12.
After Comey's testimony in June, Trump accused him of being a "leaker."
"Despite so many false statements and lies, total and complete vindication...and WOW, Comey is a leaker! " the president tweeted June 9.
Days after Comey's firing, Deputy Attorney General Rod Rosenstein appointed former FBI Director Robert Mueller as special counsel to investigate Russia's interference in the 2016 election on behalf of Trump.