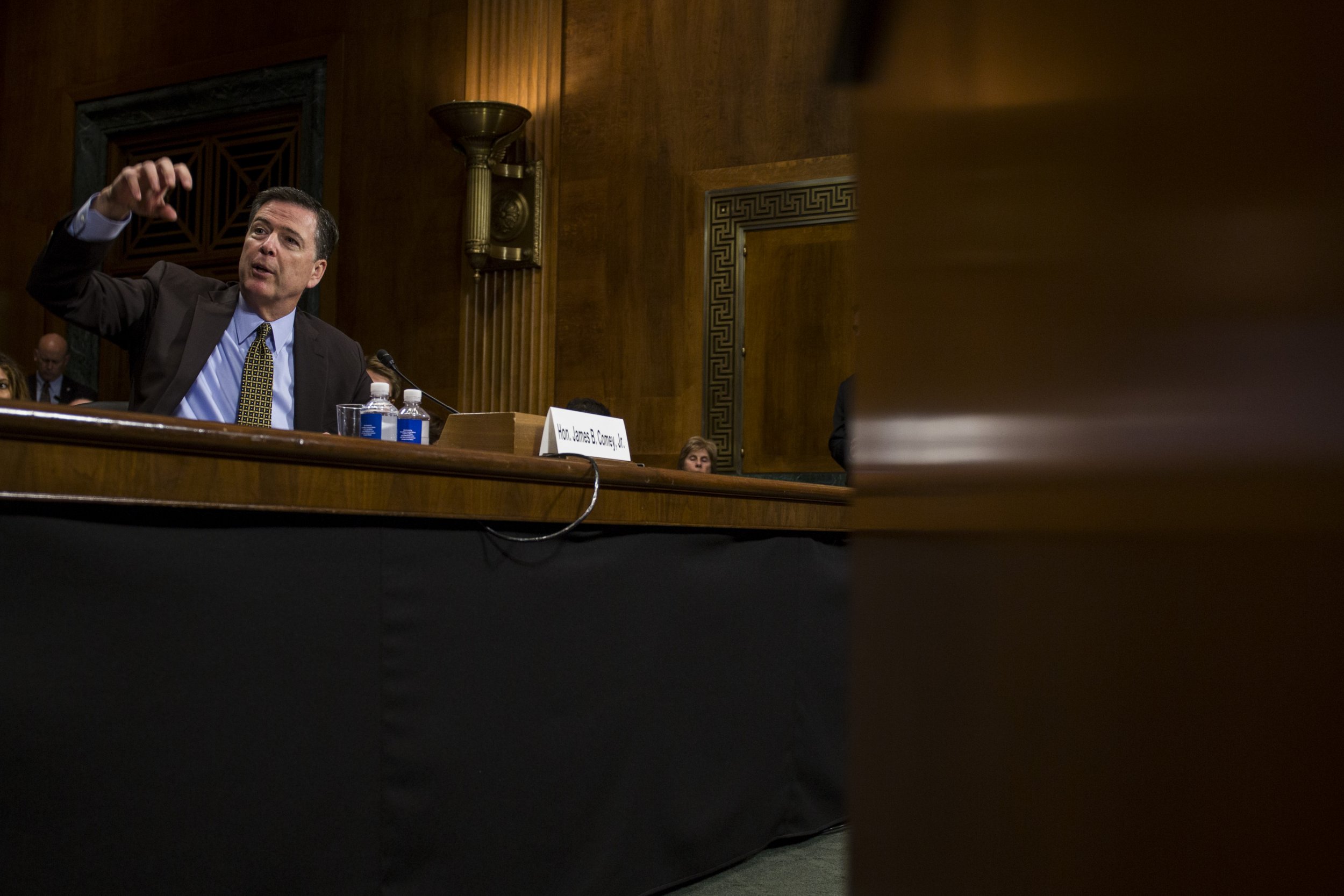 Former FBI Director James Comey faced heavy criticism from members of Congress, television pundits and the social media spectrum for not immediately informing government officials about allegations that President Donald Trump asked him to back away from investigating Mike Flynn, a former national security adviser.
However, in Comey's statement for the record released one day prior to his Thursday testimony before the Senate Intelligence Committee, he explained why he and the FBI had decided not to inform Attorney General Jeff Sessions or the Justice Department of the president's supposed request to "let go" of the investigation into Flynn.
Comey explained that the FBI's top brass believed that Sessions would eventually recuse himself from any investigations into Russia and that the FBI didn't want to "infect" the team focused on Russia with Trump's alleged request to back off.
Comey also implored Sessions to keep Trump from holding any further one-on-one discussions with him, as Comey viewed it as improper because the FBI is supposed to be an independent investigative authority.
Following a meeting with other top members of the intelligence community in the Oval Office on February 14—one day after Flynn resigned—Comey states that Trump asked him to hang back and to talk. Sessions at first was said to linger by Comey but left after Trump said he only wanted to speak with Comey.
After, Trump said Flynn was a "good guy," had "been through a lot" and hadn't done anything wrong, Comey wrote Trump then said, "I hope you can see your way clear to letting this go, to letting Flynn go. He is a good guy. I hope you can let this go."
Comey said he then talked with the FBI's senior leadership about his conversation with Trump regarding Flynn. He wrote that he did not think Trump was specifically talking about the investigation into the campaign's alleged collusion with Russia, but solely about Flynn, though Comey did write, "I could be wrong."
From there, Comey explained, "The FBI leadership team agreed with me that it was important not to infect the investigative team with the President's request, which we did not intend to abide. We also concluded that, given that it was a one-on-one conversation, there was nothing available to corroborate my account. We concluded it made little sense to report it to Attorney General Sessions, who we expected would likely recuse himself from involvement in Russia-related investigations."
Sessions did, in fact, recuse himself from any investigation into Russia's alleged interference in the 2016 election on March 2. Trump has reportedly "fumed" ever since and has "soured" on Sessions, believing his move led to the later appointment of a special counsel for the probe, Robert Mueller.
Comey and the FBI's leadership decided to keep his talk with Trump "very closely held," but he then writes he spoke with Sessions shortly after and pleaded to make sure such a meeting never occurred again.
"I took the opportunity to implore the Attorney General to prevent any future direct communication between the President and me," Comey's statement read. "I told the AG that what had just happened—him being asked to leave while the FBI Director, who reports to the AG, remained behind—was inappropriate and should never happen. He did not reply."