Does Trump Lie? Comey's Testimony More Trustworthy Than President's Word, Poll Finds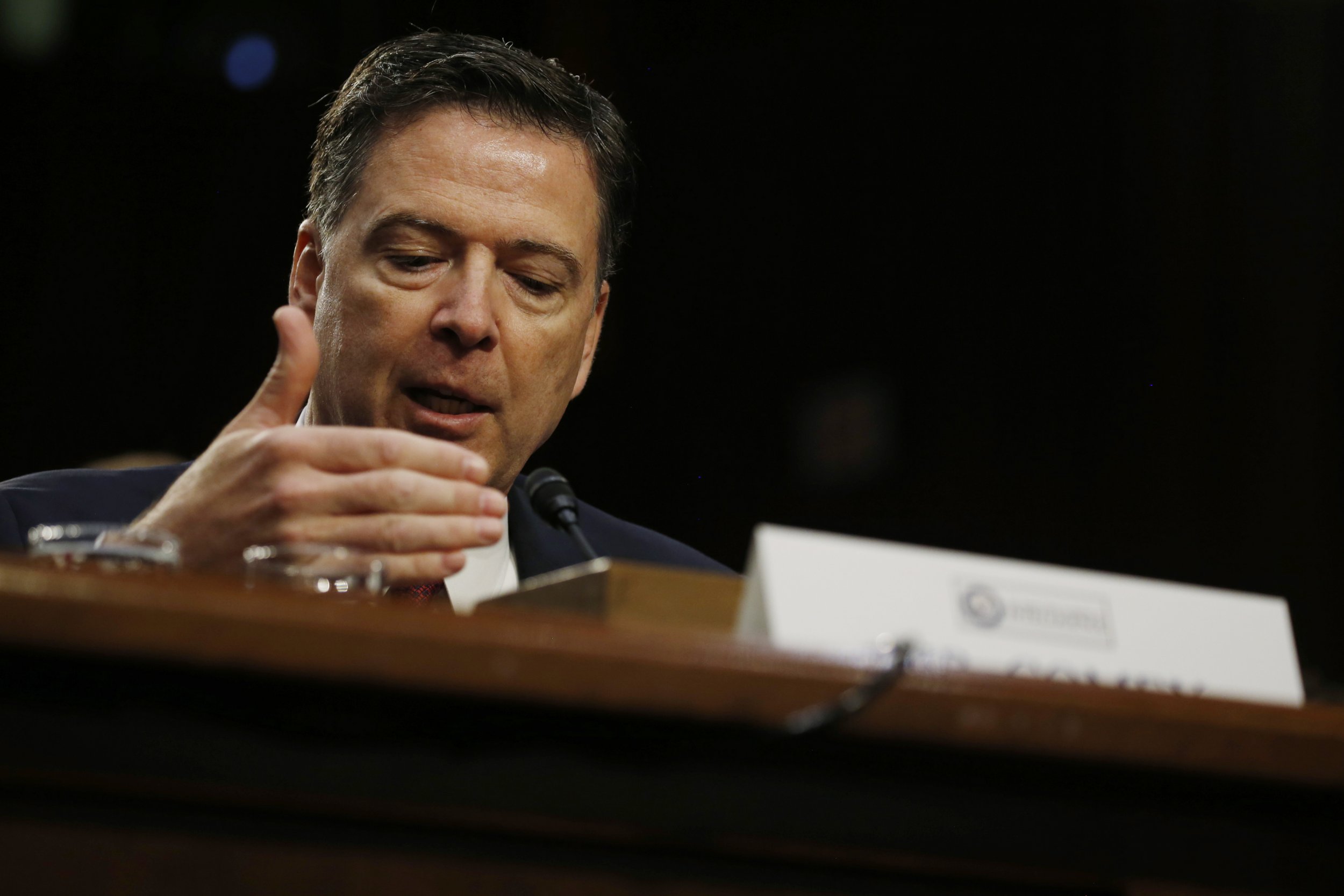 More voters have shown faith in former FBI Director James Comey's word than that of President Donald Trump, a Politico/Morning Consult poll released Wednesday found.
The poll was conducted following Comey's testimony before the Senate intelligence committee Thursday, during which he claimed he took detailed notes following his meetings and phone calls with the president because he was afraid Trump would lie about them.
The testimony, which also included Comey's assertion that Trump had attempted to hinder the FBI investigation into former national security adviser Mike Flynn, evidently was a factor that led 45 percent of voters to say they trust Comey to tell the truth, while only 32 percent said the same of Trump. The remaining 23 percent had no opinion.
With more than half of those polled saying they had watched some or all of Comey's hearing, 53 percent responded by stating Comey is either very or somewhat honest.
Furthermore, 43 percent said they believed Comey's statements had injured the president, while 23 percent said they didn't, despite Trump's claim that he felt totally vindicated after Comey's testimony.
That result was intensified along party lines. Fifty-eight percent of Democrats said Comey hurt Trump, while 28 percent of Republicans shared the same opinion. And 36 percent of Republicans said they believed Comey had helped Trump on an issue that has dominated the first five months of his presidency and greatly hindered an aggressive agenda that was meant to tackle health care, tax reform and immigration.
While most see him as trustworthy, Comey leaking information to a friend about Trump shortly after the president fired him did not sit well with voters. Fifty-four percent said it was "inappropriate" for Comey to hand off information to a Columbia University professor, who in turn sent it to The New York Times.
The Times would later report on Comey and Trump's dinner earlier this year, during which the president allegedly asked if Comey would be "loyal" to him.
Still, Comey's testimony did little to affect Trump's approval rating. Politco/Morning Consult found 45 percent approve of the president's work in office thus far, compared to 44 percent the week before. And Trump's Republican base remains firmly on his side. Eighty-one percent of Republicans approved of the president, while only 16 percent of Democrats and 39 percent of independents feel the same way.