Trump: James Comey is 'Untruthful Slime Ball,' Who Committed 'One of the Worst Botch Jobs Of History' With Clinton Case
President Donald Trump hit back at James Comey with fire and fury Friday morning following the release of comments the former director made criticizing the president. Comey, who was fired by Trump last May, has been promoting his book, A Higher Loyalty: Truth, Lies, and Leadership, which is scheduled to be released Tuesday but excerpts of which have already been published.
"James Comey is a proven LEAKER & LIAR. Virtually everyone in Washington thought he should be fired for the terrible job he did-until he was, in fact, fired. He leaked CLASSIFIED information, for which he should be prosecuted," Trump tweeted. "He lied to Congress under OATH. He is a weak and........untruthful slime ball who was, as time has proven, a terrible Director of the FBI. His handling of the Crooked Hillary Clinton case, and the events surrounding it, will go down as one of the worst 'botch jobs' of history. It was my great honor to fire James Comey!"
Trump's tweets came shortly after ABC aired a clip from an interview with Comey that is scheduled to air Sunday. In the clip, Comey said he thought the most lurid allegation from an infamous, and mostly unverified dossier, namely that Trump got Russian prostitutes to urinate on a Moscow hotel room bed once slept in by Barack and Michelle Obama, could be true.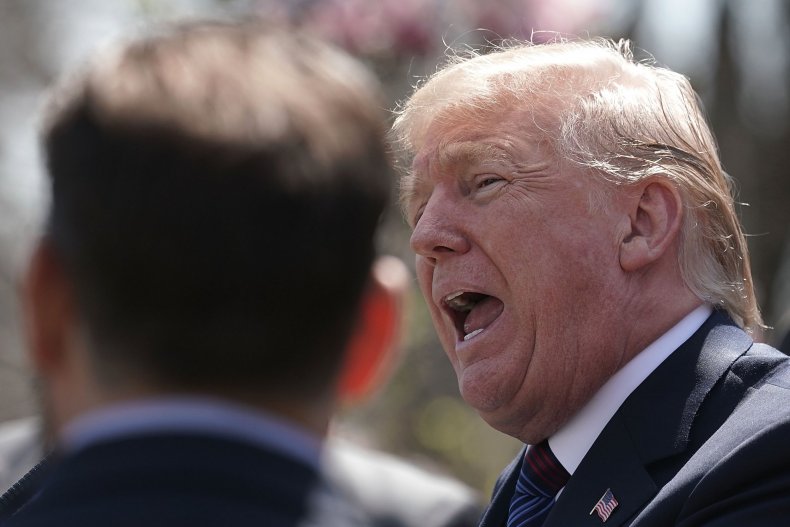 On Thursday, as the first excerpts from his upcoming book were released, it emrged that Comey had written that Trump asked him to investigate whether a tape of the alleged Moscow incident existed so that he could prove to his wife Melania the allegation was false.
The dossier, compiled by former British intelligence agent Christopher Steele, has become a lightning rod in the investigation into Russian influence in the 2016 presidential election. While much of the dossier remains unverified, its broad assertion—that Russia attempted to help Trump defeat Hillary Clinton—has been corroborated by Special Counsel Robert Mueller's investigation.