Meet James Comey's Wife, Patrice Failor, Who Lost a Dinner Date Because of Trump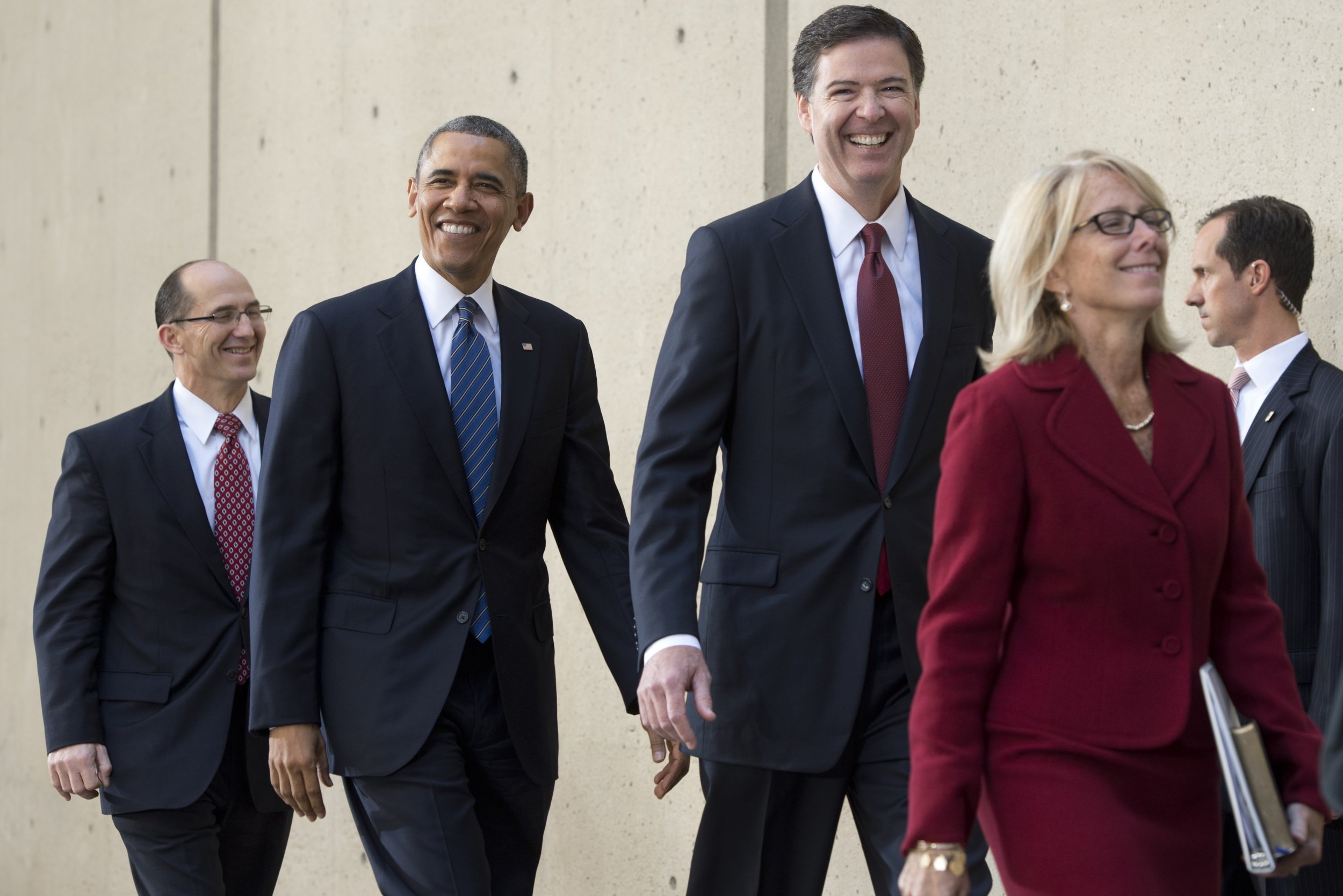 Ex-FBI Director James Comey found himself Thursday in the unenviable position of having to describe his firing in front of a Senate committee and hundreds of thousands of viewers watching at home.
And then he had to talk about his relationship.
When Senator Angus King, an independent from Maine, asked Comey about a dinner he shared with President Donald Trump, Comey explained that he had to break a date with his wife in to attend the meeting. Comey then joked that, in retrospect, "I love spending time with my wife—I wish I had been there that night."
The remark during the highly publicized hearing instantly made headlines, but Comey's wife, Patrice Failor, is no stranger to the spotlight.
The couple has been married since 1987, and together they have had six children: Collin, who died as an infant, and Abby, Claire, Brien, Kate and Maurene, according to CNN.
But before they were a family, Failor and Comey were students at the College of William and Mary. As Comey told student newspaper The Flat Hat, they have different stories about how they met. Failor claims she saw Comey at a daiquiri party, but Comey says they met when she suggested he run to be president of his dorm council.
"She leaned over to someone I played basketball with at the gym and said, 'Who's that guy?' and pointed at me," Comey told The Flat Hat in 2014. "We didn't speak then, but I saw her at a dorm party a short time later. A mutual friend introduced us and we sat together on a couch. She let me talk about myself for three hours. Naturally, I walked away deeply in love with her, because she let me talk about myself, a habit which she has since fixed."
Failor has a master's degree in counseling and volunteered in juvenile court, according to the CT Mirror. She's now a foster care advocate who has testified about the need for better support for kids.
Failor also campaigned for better testing of pregnant women after Collin died at 9 days old in 1995. He contracted a Group B Strep infection during birth—which Failor wrote in an editorial could have been prevented had the doctors checked and treated her for it.
Comey and Failor have remained family-oriented, attending the Broadway show Fun Home in Washington, D.C., at the recommendation of one of their kids, according to ABC News. It was his first appearance since being fired.
"Their daughter saw the tour in Chicago and told them they had to see it," producer Barbara Whitman told The New York Times. "They were wiping away the tears as they came backstage to meet the cast. He said something to the effect of it was the best thing they could have picked for their first outing."