Comey's Goodbye Letter to FBI Staff Urges Them to Remain Independent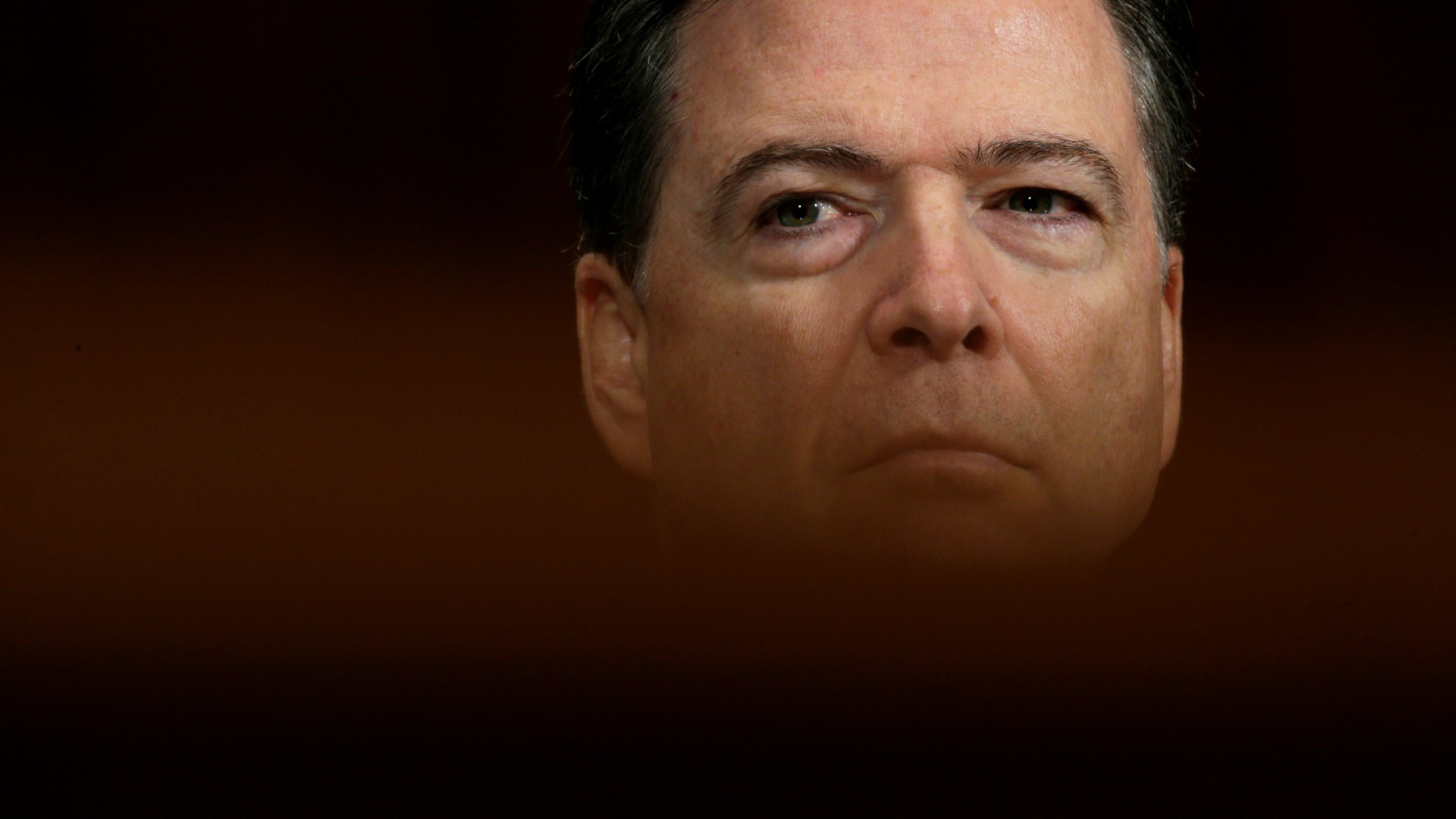 Former FBI Director James Comey has written an emotional goodbye letter to his staff urging them to stay true to their values and serve as America's rock of independence and honesty after he was abruptly fired by President Donald Trump Tuesday.
"In times of turbulence, the American people should see the FBI as a rock of competence, honesty, and independence," Comey wrote, adding that he would not spend time debating Trump's decision "or the way it was executed."
Comey learned he was fired when he saw the news splashed on TV screens in the background of a talk he was giving to bureau employees in Los Angeles. His termination comes amidst an ongoing FBI probe into Russia's interference in the U.S. election.
In his letter Comey wrote he has "long believed that a president can fire an FBI director for any reason, or for no reason at all."
His dismissal marks only the second time an FBI director has been fired during their 10-year term. The first was William Sessions, who was fired in 1993 by President Bill Clinton after a six-month Justice Department investigation into his ethical misconduct and misuse of public funds.
President Trump said Wednesday that he fired Comey because "he wasn't doing a good job." A letter from Deputy Attorney General Rod J. Rosenstein to Attorney General Jeff Sessions cited the former FBI director's mishandling of the Clinton email probe as the reason he was terminated.
On Twitter Trump expressed surprise that the Democrats didn't back his decision to fire Comey because many of them had complained when he reopened the FBI's investigation of Hillary Clinton's use of a private email server just 11 days before the election. "Dems have been complaining for months & months about Dir. Comey" he wrote, calling them "phony hypocrites!"
Comey defended his decision to reopen the Clinton investigation in testimony he gave to the Senate last Wednesday, May 3. He said it would have been "catastrophic" if the public found out the FBI concealed information from the public.
The Justice Department's Inspector General is currently reviewing the FBI's handling of the Clinton email investigation and is yet to reach a conclusion.
Read more: Trump enraged by Russia interference probe before firing Comey, aides say
Comey urged FBI staff not to dwell on Trump's decision. "It is done, and I will be fine, although I will miss you and the mission deeply," he wrote.
Comey had been leading the FBI's probe of Russian interference in the 2016 U.S. election. During other Senate testimony in March he said that investigation was inspecting "the nature of any links between" Russia and "those associated with the Trump campaign."
Trump has been enraged by the FBI 's Russia probe and others in the House and Senate, according to aides. On Monday he lashed out at the investigations on Twitter. "The Russia-Trump collusion story is a total hoax, when will this taxpayer funded charade end?" he asked.
Trump was also apparently angered by Comey's refusal to allow the president's top aides to preview the testimony that he gave to the Senate Judiciary Committee on Wednesday, May 3, White House officials told Reuters. This was viewed by Trump and his aides as an act of insubordination.
Despite his firing, Comey was invited Wednesday to testify before the Senate Intelligence Committee next Tuesday. It is not known if he will accept the invitation.
In the days before he was fired, Comey also asked for more resources for the FBI's investigation of Russia's election meddling. In January the U.S. intelligence community concluded that Russia hacked U.S. political party emails and instigated a misinformation campaign to sway the election in favor of Trump.
"It is very hard to leave a group of people who are committed only to doing the right thing," Comey wrote in his farewell letter. "My hope," he said, "is that you will continue to live our values and the mission of protecting the American people and upholding the Constitution."
Read on Scribd: