Superhero Comic Books Wouldn't Exist Without New York City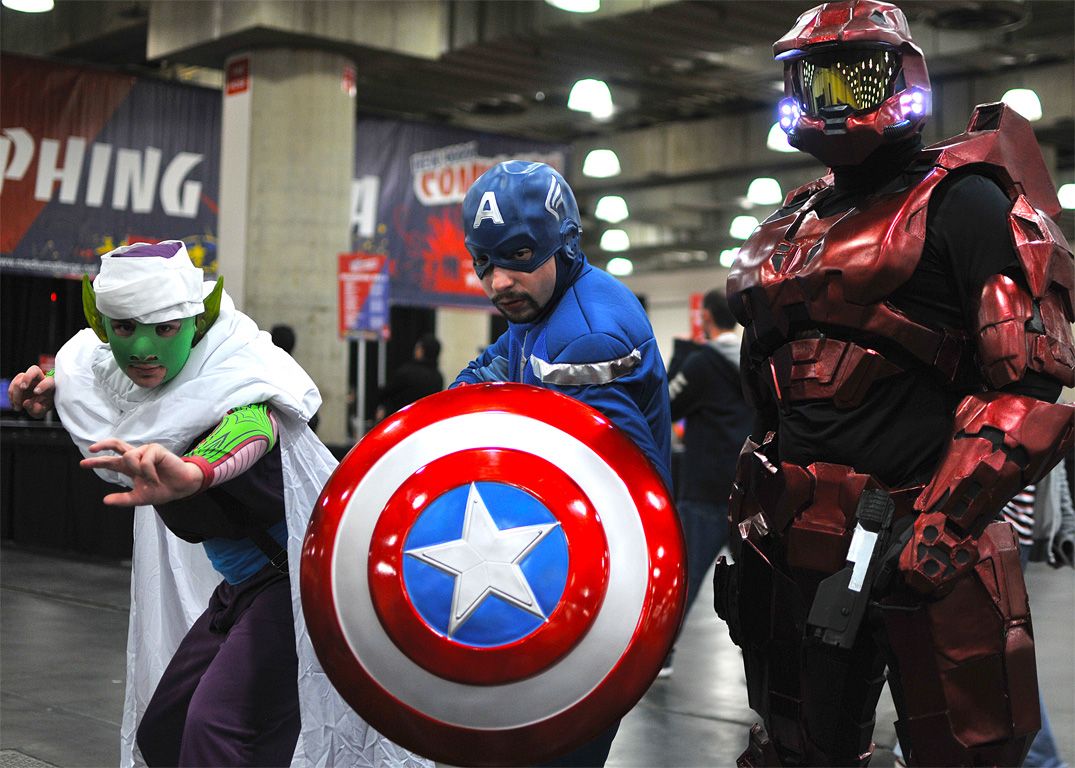 In the 1930s, New York City didn't need a hero—it needed lots of them. That was during the Great Depression, and New York City reeled with homelessness, hunger and unemployment, as well as the collapse of social support systems. Four-hundred of New York City's social services organizations, totaling a third of the institutions, shuttered in a mere three years. Even the security inherent in family foundered, as the rate of husbands and fathers abandoning women and children surged 134 percent at the beginning of the economic crisis, according to the Tenement Museum.
This bleak backdrop may have been expected to stymie creativity, but instead it gave birth to a major development in American mythology: superhero comic books.
Depression-era New York City was a hub of pulp publications. Pulps, which usually cost five to 10 cents, were adventure magazines targeting a male readership. An offshoot of this industry, the superhero comic books genre is mainly recognized as launching in 1930s New York City, explains Debra Schmidt Bach, associate curator of decorative arts at the New-York Historical Society. Many creators of the first superhero comic characters and books had worked in the pulp magazine industry or were longtime science-fiction fans. The earliest issues of superhero comic books addressed the concerns of city dwellers in post-Depression America, and this motif, in turn, was inextricable from America's city.
"The backdrops look very much like New York, are very New York inspired," if not in the city, Bach says. Spider-Man was outright set in New York City. Superman was set in Metropolis, which has a lot of features of New York. Batman, which was originally set in New York, took place in Gotham—and Gotham wound up looking like New York City anyway. "When they weren't set in New York—for example, Wonder Woman isn't set in New York—it was an industry, at that point, that was so much ensconced here that it couldn't have happened without New York."
Starting October 9, the New-York Historical Society's exhibition Superheroes in Gotham will explore Superman, Batman, Wonder Woman, Captain America, Spider-Man and Iron Man as characters, as well as the role of New York City in forging these uniquely American heroes.
In addition to the comic books genre, Superheroes in Gotham will feature:
...Clips from early radio and film adaptations, Philip Pearlstein's Superman painting (1952), original drawings by Steve Ditko of Spider-Man's first appearance in Amazing Fantasy (No. 15, 1962), a Batmobile made for the Batman television series (1966), a costume from Broadway's Spider-Man: Turn off the Dark (2011), and hip-hop pioneer Darryl McDaniels' DMC comic book (2014) and his signature fedora.
The inspiration for Superheroes in Gotham stems from a World War II exhibit at the New-York Historical Society and the some 100 artifacts in the exhibition come mainly from New York City-area collectors. When the New-York Historical Society was organizing the World War II exhibit, curators considered a number of comic books but only included several, Bach says.
"It became really clear by looking at World War II era comic books, and comic books that took on World War II in various ways, that there was a real story behind those issues," Bach says. "Several of the superheroes during the war years addressed different facets of American concerns about the war."
Calling superhero comic books "distinctly American mythology," Bach emphasizes that understanding the role of superhero comic books in pop culture enabled deeper understanding of U.S. history.
"Popular culture is American history—in that way, it very much feeds into our mission," she says. "They're really wonderful artifacts of American life."
Superheroes in Gotham runs from October 9 to February 21 at the New-York Historical Society, 170 Central Park West.